How to hide Global Content on a page or post
Step 1
Login to uSkinned Site Builder.
Step 2
Go to (or create) a page or post.
Step 3
Go to the tab, Extra Content.
Step 4
Using the options provided, you can hide either or all of the following:
- Global Top Components
- Global Bottom Components
- Global Pods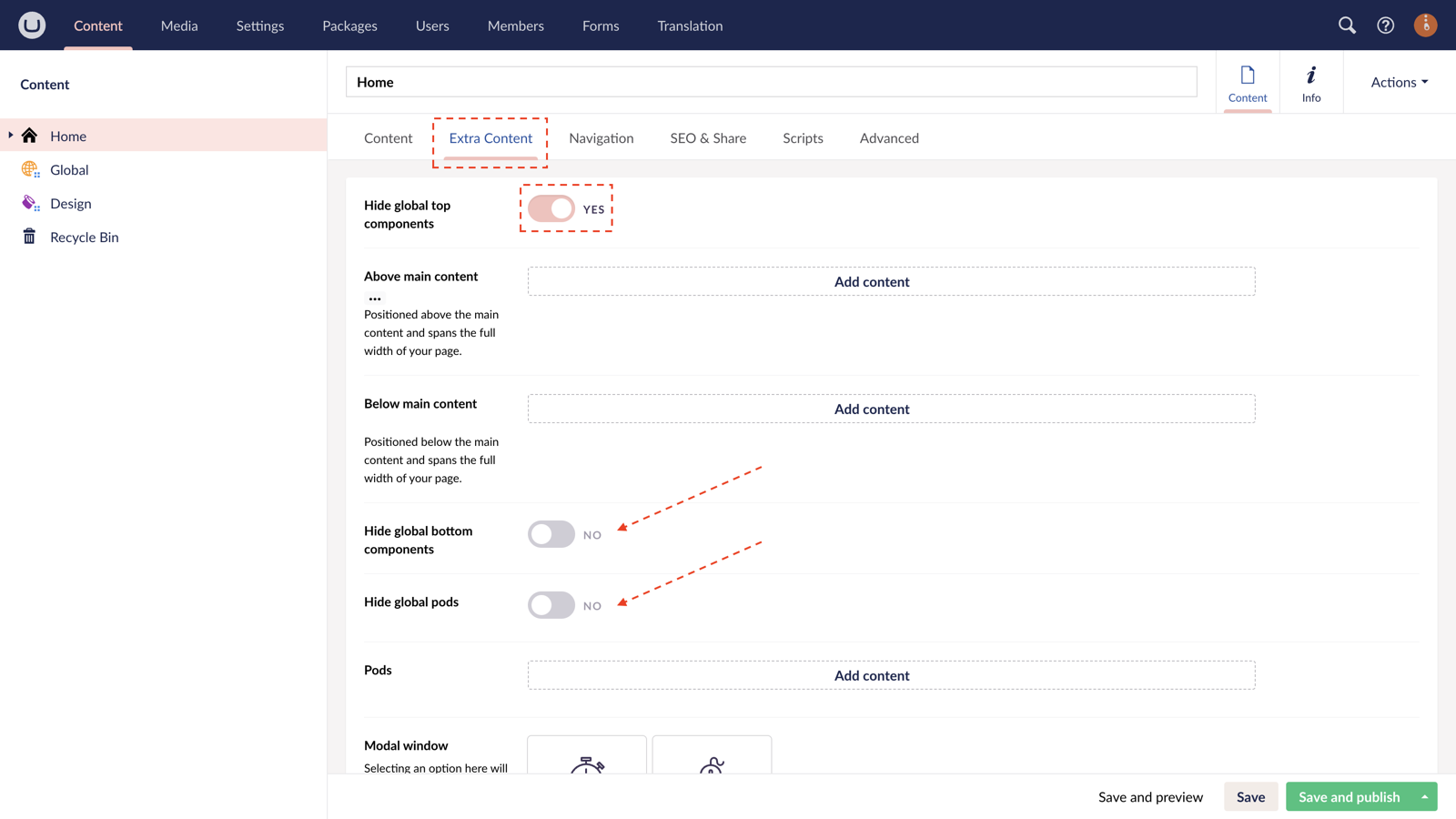 Step 5
Save and publish your page or post.
Step 6
Now when users visit this page or post, they will no longer see the relevant Global Content.