How to hide any page from search engines like Google or Bing
This is a great tip if you have some campaign-specific landing pages that you only want some users to have access to if they have a direct link.
Step 1
Login to the CMS.
Step 2
In the tree menu on the left-hand side, click on the page you wish to hide.
Step 3
Go to the 'SEO & Share' tab.
Step 4
Scroll to the label 'Hide from search engines' and switch the slider to 'Yes'.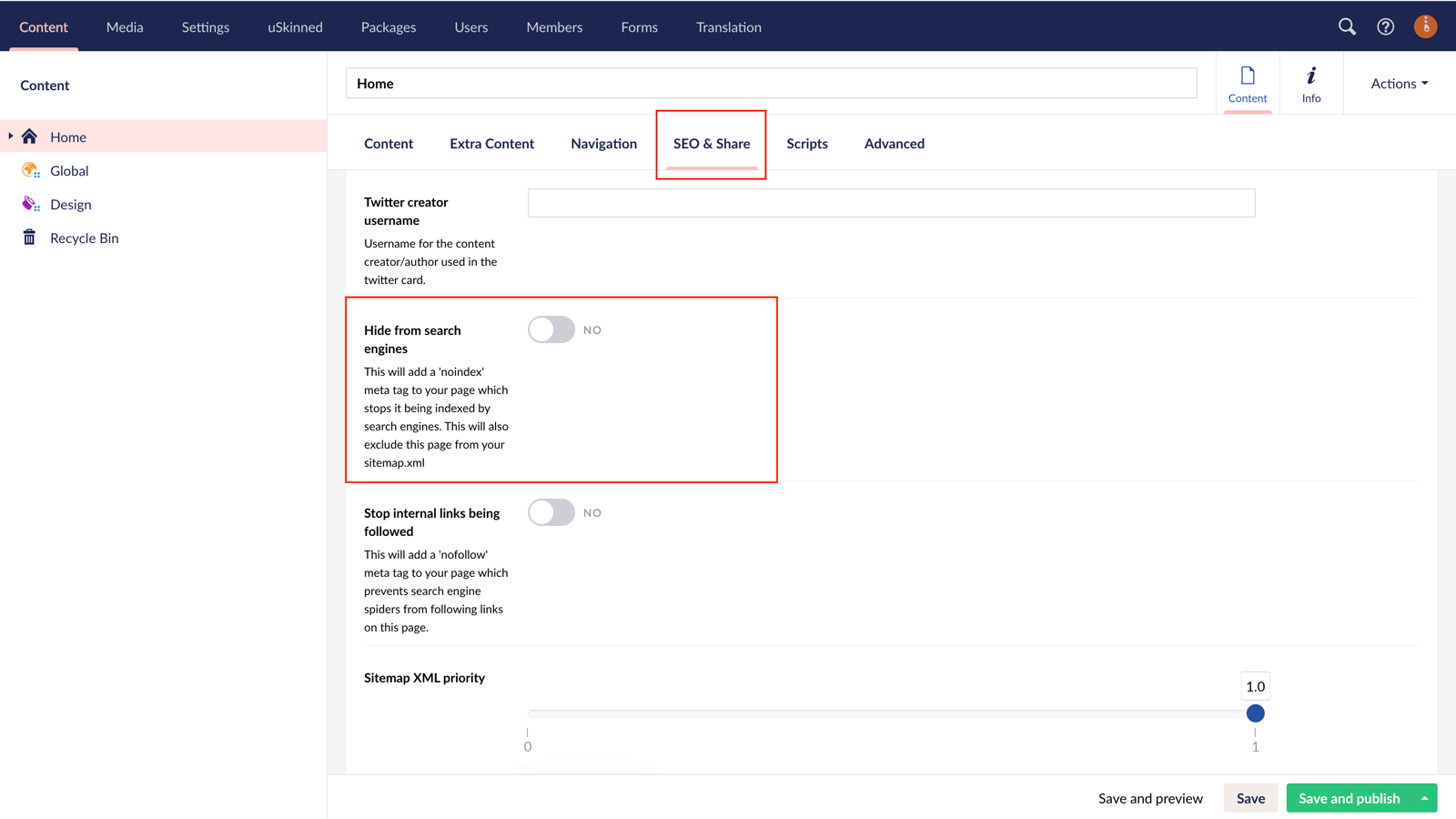 Step 5
Hit 'Save and publish' in the bottom right. Your page is now hidden from search engines.
uSkinned Site Builder
Get started — for FREE!
Join thousands of agencies, freelancers & businesses of all sizes worldwide who use uSkinned Site Builder for Umbraco to deliver results.