Award Winning Site Builder
More than a theme
Take full control of your content, design and development workflow with a feature-rich, award winning & content editor-focused website platform for Umbraco.
Real-time Design
No code, responsive web design.
Modular content
Your content, your way
We use modular, component-based content management . There are no fixed templates for home pages, landing pages, product pages, etc. Pages are built up with components that give content editors a great deal of flexibility.
Unlike other CMS or website builder platforms, you're not stuck with rigid pre-defined page designs.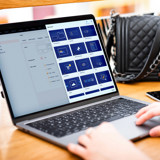 We've used uSkinned loads at the NHS - it's intuitive and setting them up couldn't be easier... uSkinned Site Builder is phenomenal and their support team are second to none!
eCommerce ready
Sell online
Reach a worldwide audience at any time of the day with simple, easy-to-use eCommerce options.
uSkinned Site Builder offers more than one eCommerce add-on, each designed to suit different users requirements and needs. Sell products, digital downloads, subscriptions or start taking donations in no time.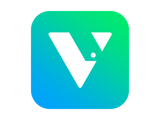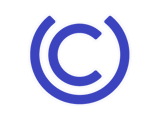 The best integration of eCommerce and Umbraco CMS we've seen.
Everything you need
Grow & Promote
Your site is in your hands.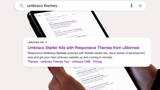 Get your site to #1
Search Engine Ready
We include features, such as; XML sitemap, SEO-friendly HTML formatting, meta descriptions, responsive designs, image alt tags and page-specific descriptions, plus lots more. You can rest assured that you'll have everything you need to rank at the top of any search engine.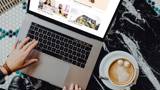 Talk to your audience
Blogging Platform
Share your ideas and more with a fully integrated blog. You can grow and engage a wider audience from across the globe. Assign authors, create categories, and connect even further with your readers through the commenting section.
uSkinned helps us increase our capacity by providing a massive head start for all projects. Within days we can have a proof of concept that's garnered positive feedback from our members and service leads.
Third-party tools and features
Awesome Integrations
uSkinned is packed with a number of built-in integrations that will make launching your website even easier.
Don't stop there though, with uSkinned it's easier than ever to integrate third-party plugins and solutions, including, eCommerce, Booking and Live Chat... it's as simple as "copy + paste".
The features and integrations are superb! I think the biggest benefit is when we hand over to one of our customers - it provides them with control over their entire website.
Code you can customise
Fully extendable
Don't stop there, your uSkinned for Umbraco is in your hands. Get under the hood of our entire codebase and extend it to suit any need or requirement you might have. Whether you're new to code or have hired a web developer, you can take your site to the next level at any time you wish.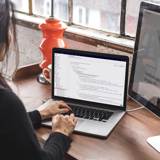 An awesome baseline solution for any website... when we need to customise the code uSkinned doesn't get in our way and can be easily extended to any requirement.
24/7 Customer Care
Expert Support
Get direct support from our friendly and knowledgable support staff of designers, developers and content editors. Additionally, our support team is backed up by Umbraco Certified Masters so you know you're in great hands. Reach out to us at anytime - we can take questions 24/7.
If you've got a pre-purchase question why not reach out to us now, we'll be glad to help you out!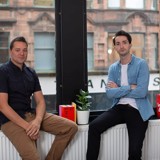 Absolutely great. uSkinned has made it possible for our non-profit to make a good looking and up to date site. The support from uSkinned has been extraordinary, they have always been very helpful and fast in answering any question we've had.
uSkinned Site Builder
Get started — for FREE!
Join thousands of agencies, freelancers & businesses of all sizes worldwide who use uSkinned Site Builder for Umbraco to deliver results.