uSkinned Site Builder
Create any website with our award winning platform for Umbraco
Flexible and intuitive content management is seconds away. 
World leading customers
uSkinned powers thousands of websites in over 85 countries, including for some of the world's biggest and most recognised organisations as well as many Umbraco Gold Partners.







What a superb solution! There's so much customisation that can be done, everything is very simple and intuitive to use.
Packed with features
Save time and money
Whether you need a more efficient development workflow or just want a ready to go Umbraco website, the award-winning uSkinned Site Builder has your back! 

Global Visual Designer
Control your entire site's design with our global design editor. uSkinned let's you create a website design system.

Drag & drop editing
Add, edit, delete and reorder the content of your uSkinned site with our drag and drop block component editor. 

Modular components
Your site content is built up using modular components – these work like lego blocks and are just as easy to use.
SEO friendly
Sitemap XML, robots.txt, meta data & no-index/no-follow links — everything you need to rank at number one.

Blog Engine
Fully featured blogging platform. Create categories, assign authors and enable comments with our Disqus integration.

Extendable
Whether you're new to code or have hired a web developer, take your uSkinned site to the next level at any time you wish.
This only scratches the surface of what can be achieved with uSkinned...
Thanks for the killer product and outstanding customer service - uSkinned makes my job so much easier!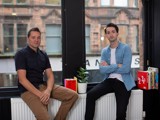 Expert support
24/7 Customer Care
Not only do we offer upfront support guides and tutorials but when you purchase from uSkinned you get 24/7 access to our friendly and knowledgeable support staff. Additionally, our support team is backed up by Umbraco Certified Masters, Umbraco Gold Partner and Official Umbraco Partner... so you know you're in great hands — reach out at any time.
uSkinned is an outstanding piece of work. The uSkinned CMS setup is packed full of the features we need and our user's demand.
Made with uSkinned
You're in great company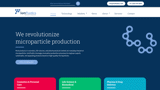 IamFluidics
Technology, Scientific
iamfluidics.com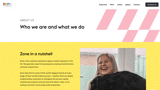 Zone Digital
Design, Digital Agency
zonedigital.com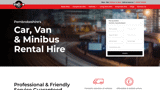 Station Self Drive
Travel, Booking
stationselfdrive.co.uk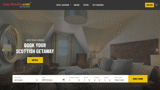 Easy Breaks
Travel, Tourism
easy-breaks.com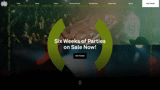 Ministry of Sound
Music, Events, Booking
ministryofsound.com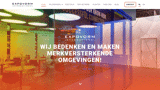 Expovorm International
Events, Conference, Exhibitions
expovorm.nl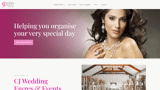 CJ Wedding Fayres
Events, Retail
cjweddingfayres.co.uk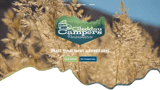 Cleddau Campers
Hospitality, Tourism
cleddaucampers.co.uk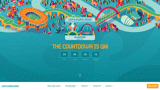 UEFA EURO 2020
Sports, Events
euro2020.scottishfa.co.uk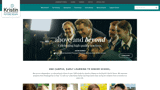 Kristin School
Education, College, Learning
kristin.school.nz
There are thousands of websites powered by uSkinned Site Builder for Umbraco, view more recent launches below.
uSkinned Site Builder
Get started — for FREE!
Join thousands of agencies, freelancers & businesses of all sizes worldwide who use uSkinned Site Builder for Umbraco to deliver results.