Embed your Fareharbor Calender or Grid
Step 1
Login to your Fareharbor portal and follow the steps in this guide https://help.fareharbor.com/website/integrations/getting-started-with-integrations/links-and-embeds/ to create either an Embedded Calendar or Grid widget.
Step 2
Now you have your Fareharbor Embed code, login to the uSkinned Site Builder CMS.
Step 3
Create or go to any page.
Step 4
At the "Main Content" label, click "Add content".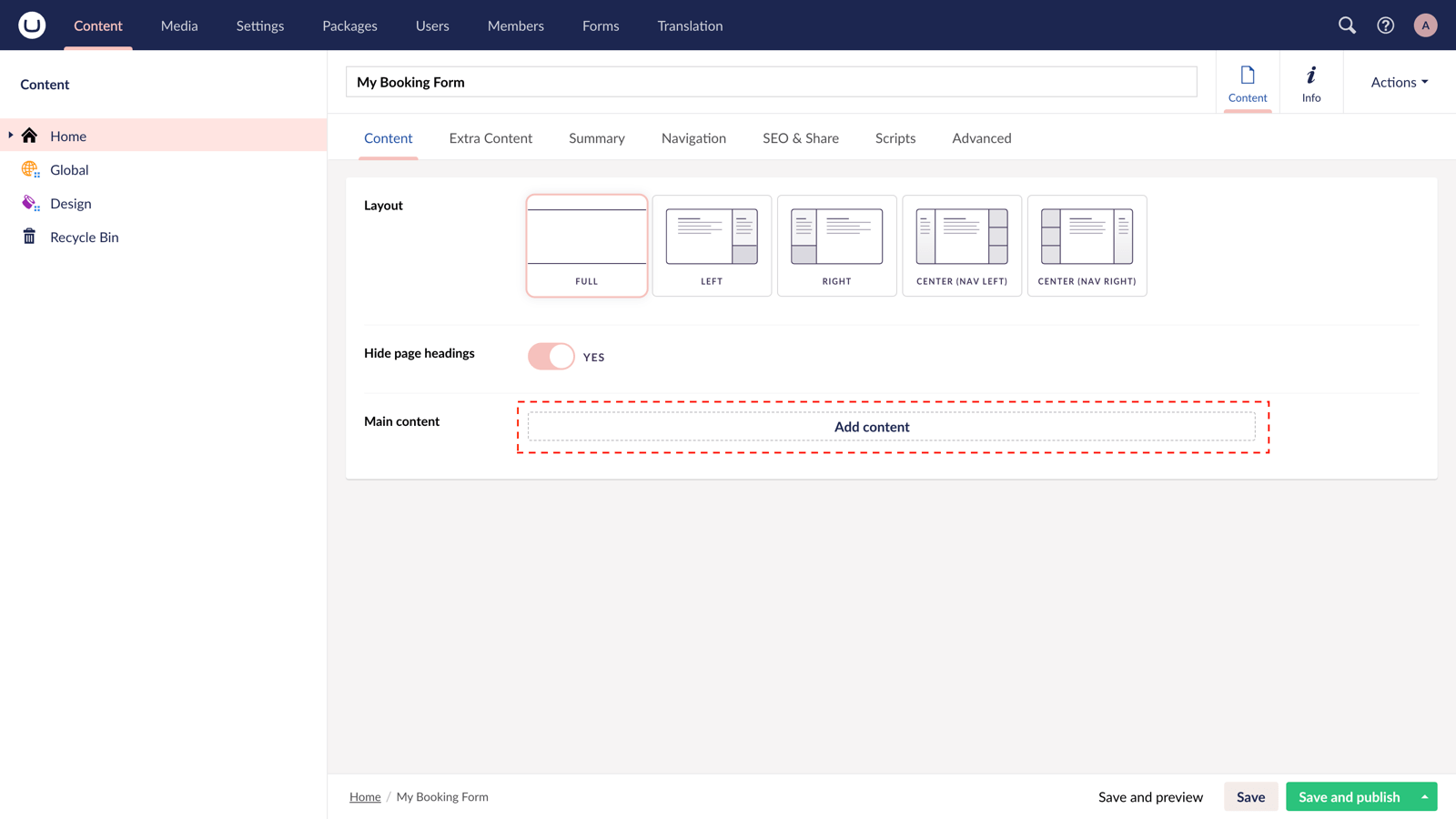 Step 5
From the options in the slide-out panel, select the "Embed code" block.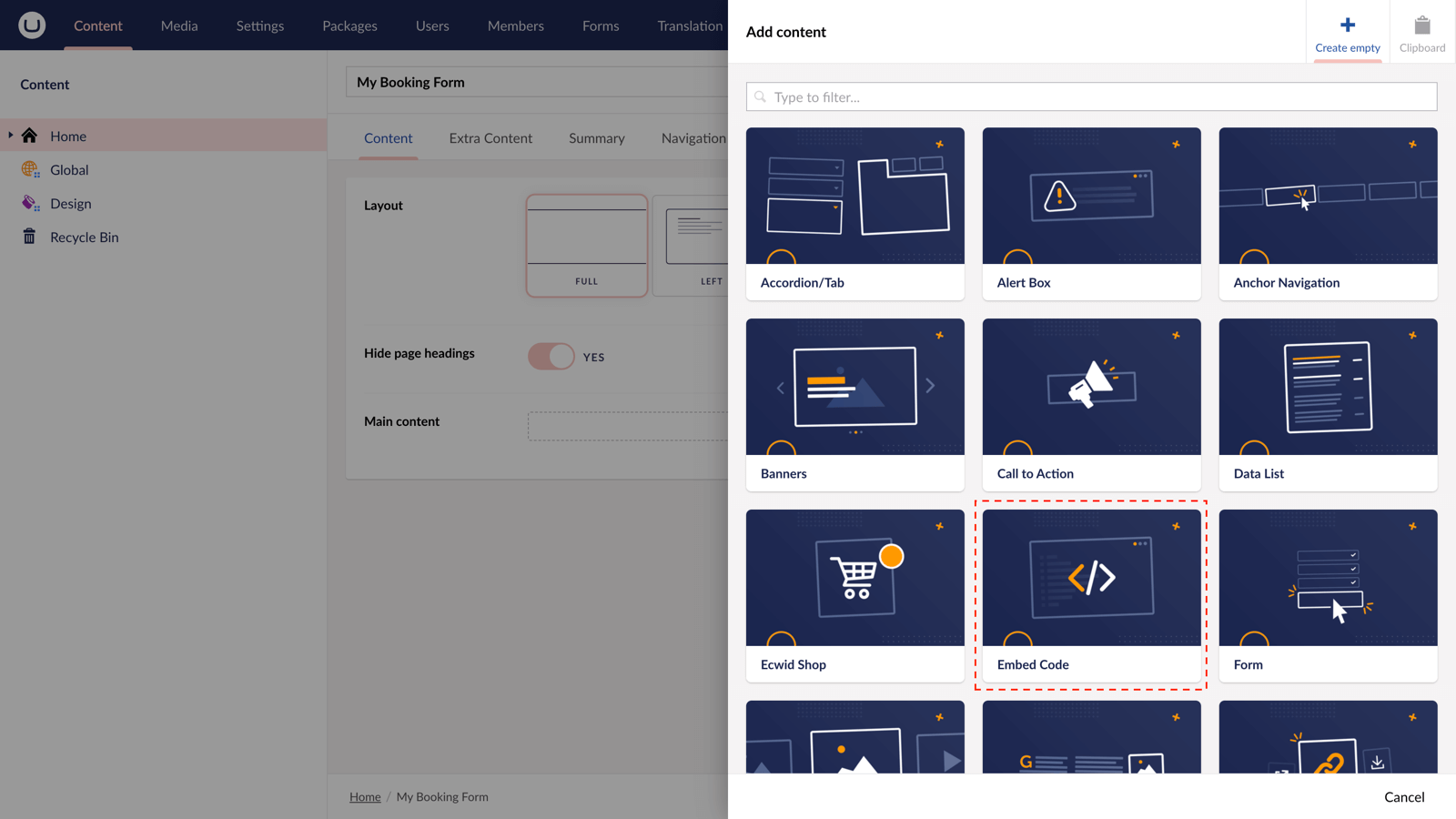 Step 6
Paste the embed code you copied in Step 1.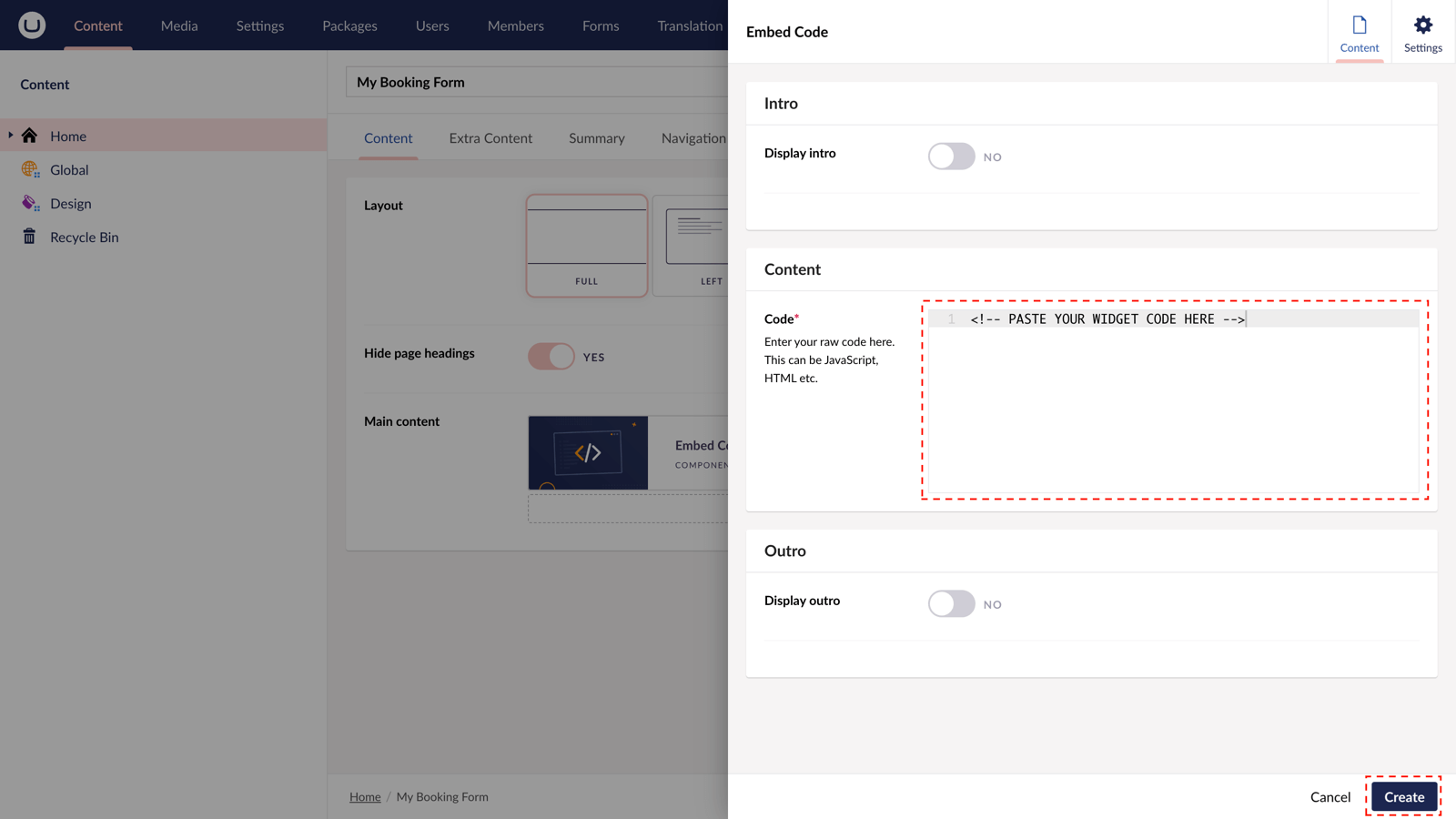 Step 7
Hit "Submit" in the slide-out panel.
Step 8
Now, "Save and publish" your page. 
Your Fareharbor Embeddable Widget is now active and your customers can make bookings directly from your uSkinned-powered website.