The Umbraco CMS Setup Wizard
This guide is for uSkinned Site Builder 1.x with Umbraco 8.x only.
Once you have Umbraco running you will be presented with a setup wizard. This guide will take you through this wizard and explain each step of the process.
Step 1
Enter the details you will use to login to the Umbraco CMS. It is IMPORTANT to click the 'Customize' button to avoid installing the default starter kit provided with Umbraco.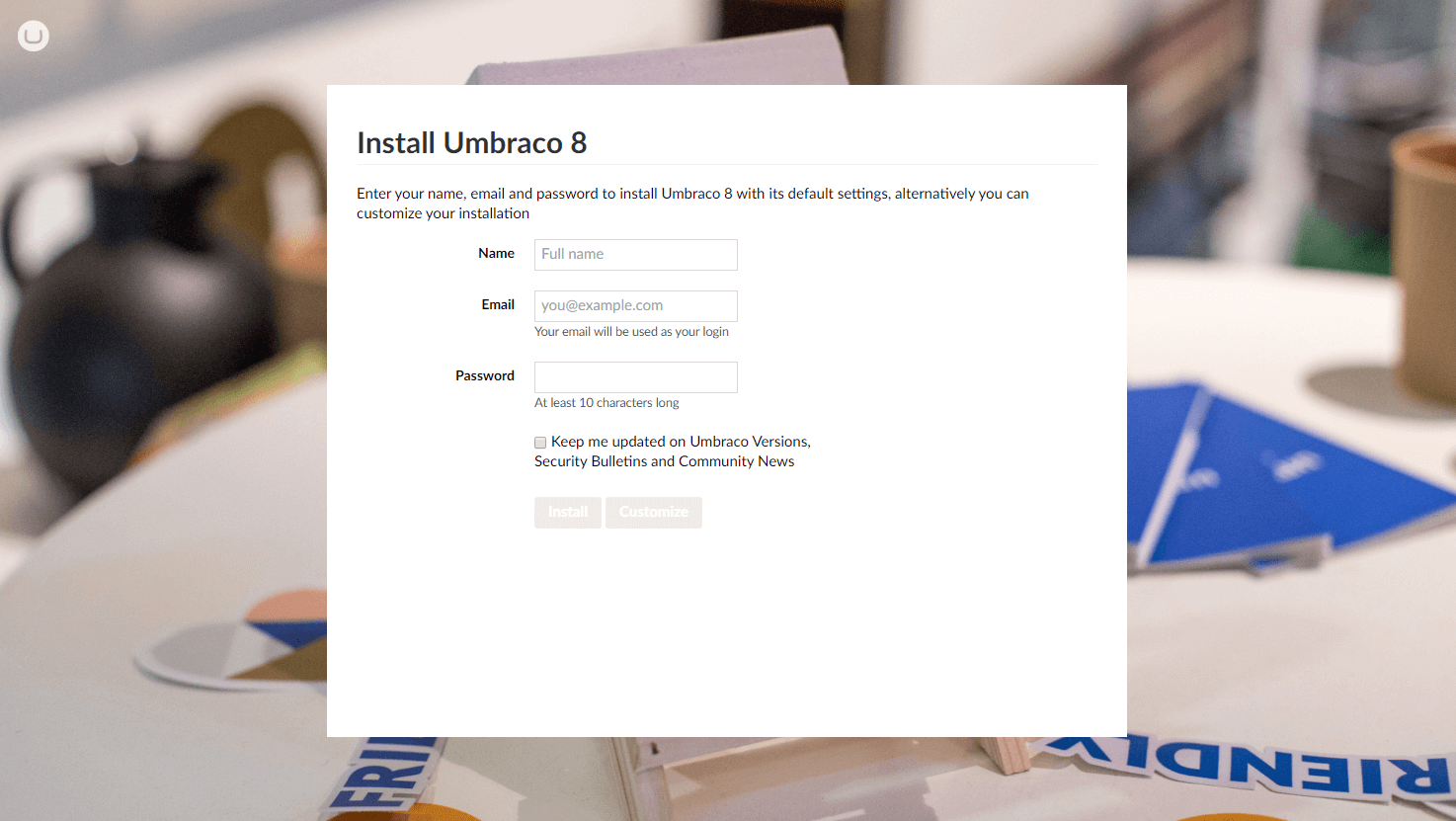 Step 2
Click 'Continue' to accept the default custom ASP.NET Machine key.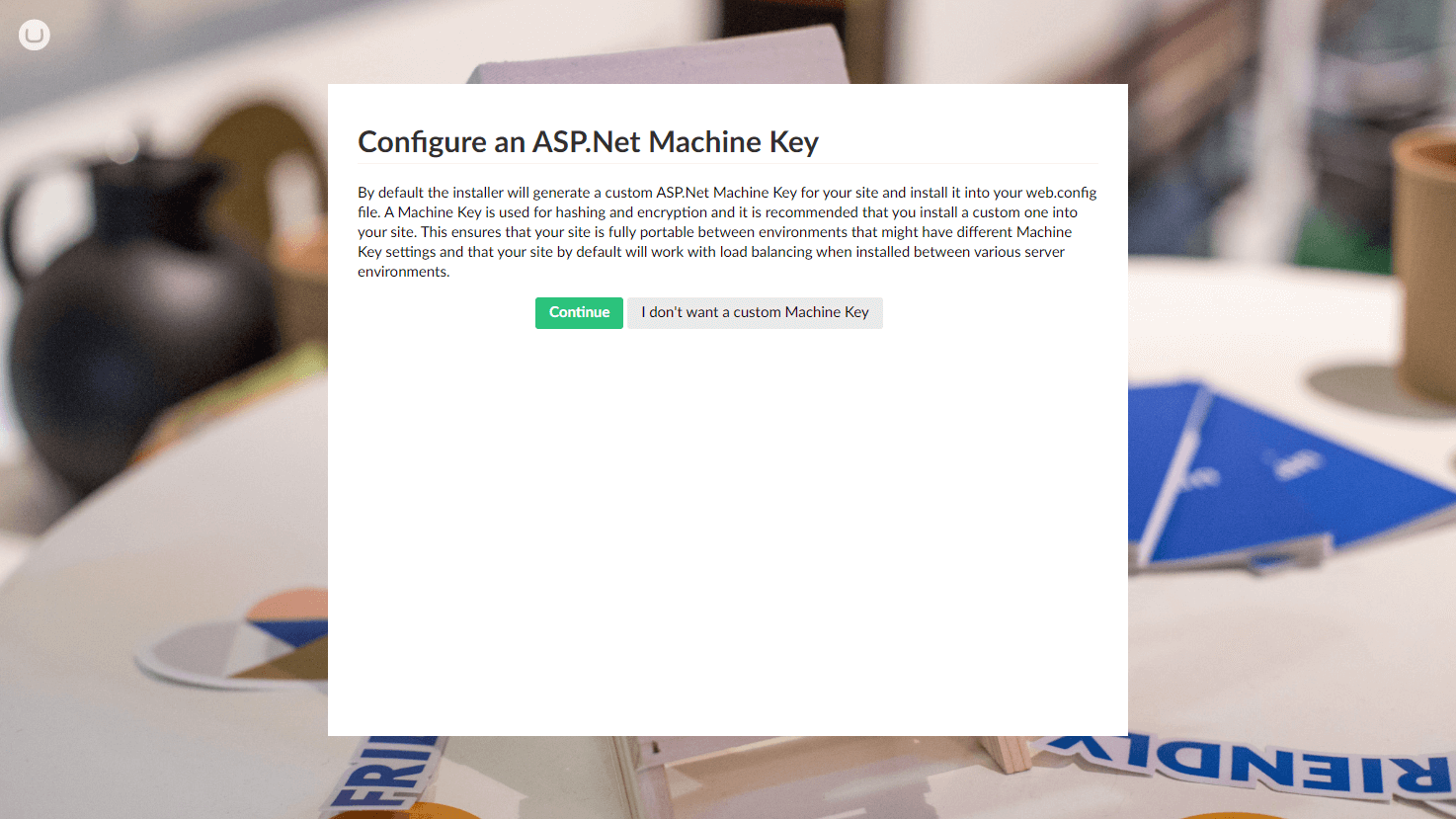 Step 3
Here you select the database type that you want to use. This is all dependent on your own preferred setup. For this example we will choose 'Microsoft SQL Server Compact (SQL CE)' however it is not recommended that you use this type of database for a live website.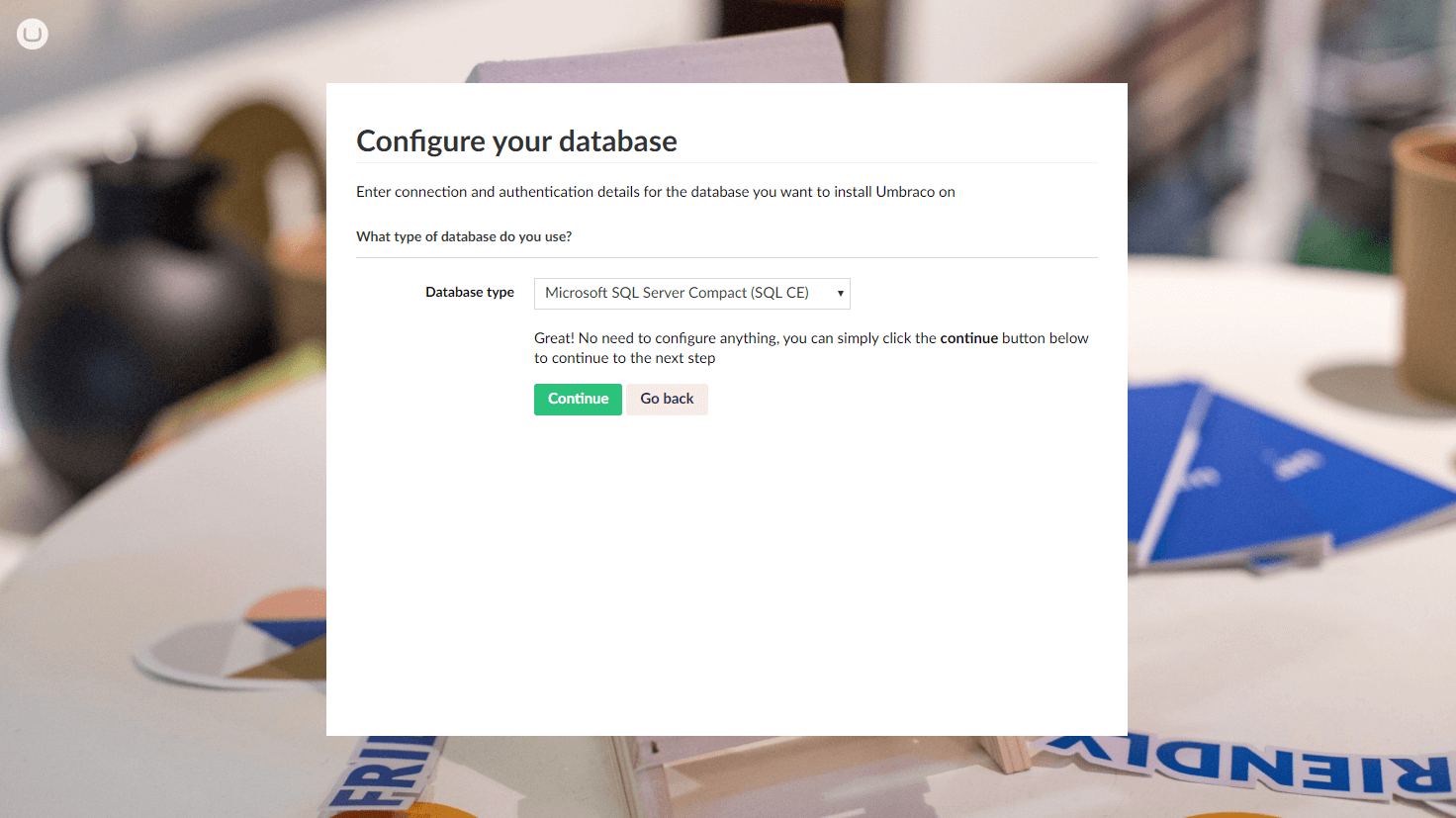 Step 4
Click "No thanks, I do not want to install a starter website". This is a very important step since uSkinned themes must be installed on a clean version of Umbraco with no previous starter kit or website installed or configured.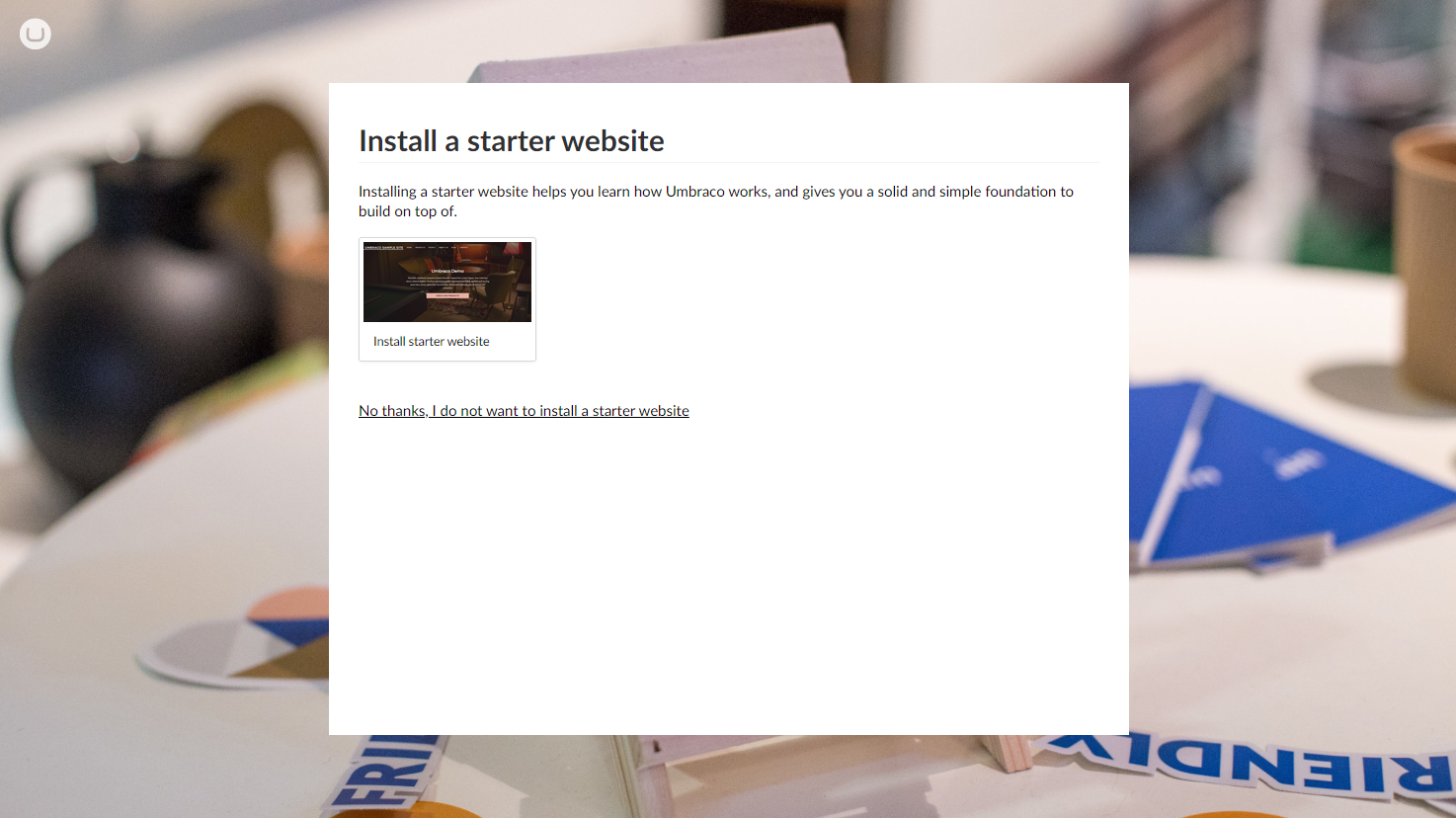 Step 5 — Installation Complete
Your Umbraco CMS will now complete the installation process and you will be logged into the administration area of the Umbraco CMS.