How to download Umbraco CMS
This guide is for uSkinned Site Builder 1.x with Umbraco 8.x only.
Use this guide to find out how you can download the Umbraco CMS.
Step 1
Navigate to our.umbraco.com/download/
Step 2
On the right side, click to download the "Current Version" of Umbraco CMS (See red box in screenshot below). At the time of writing this support guide, the current version of Umbraco was Umbraco 8.4.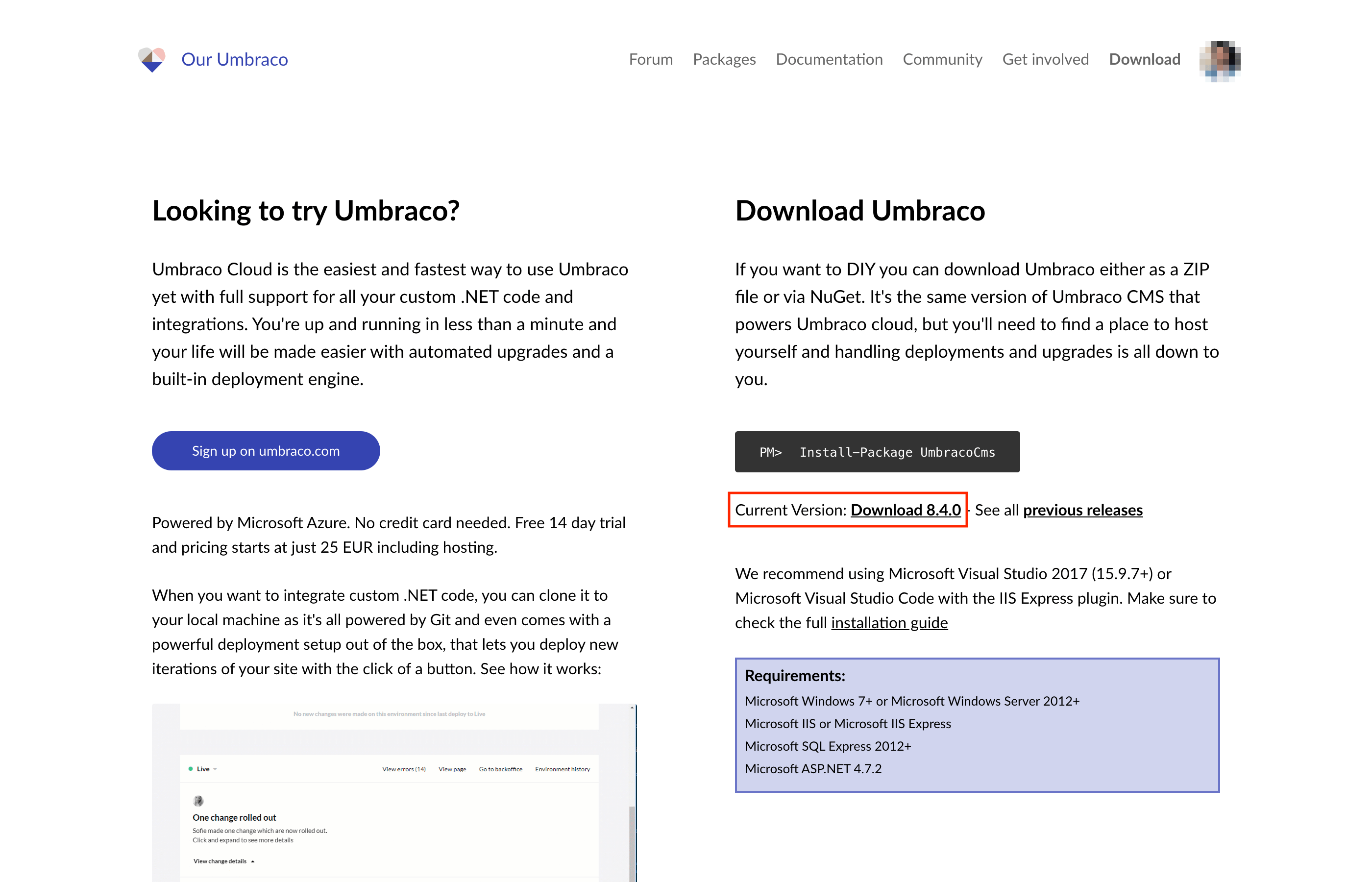 Step 3
The Umbraco CMS zip file will download.