Follow the steps below or read our full guide on setting up a Shop in Site Builder v4.1.0 and above here.
Sign up for Snipcart
Step 1
Go to the Snipcart website and sign up for a free account.
Step 2
Once you register, log in to the Snipcart dashboard.
Step 3
Locate and copy your API key. 
Please note, your API key will be different depending on whether you are in Test or Live mode. If you start in Test mode, remember to update your API key when you switch to Live mode.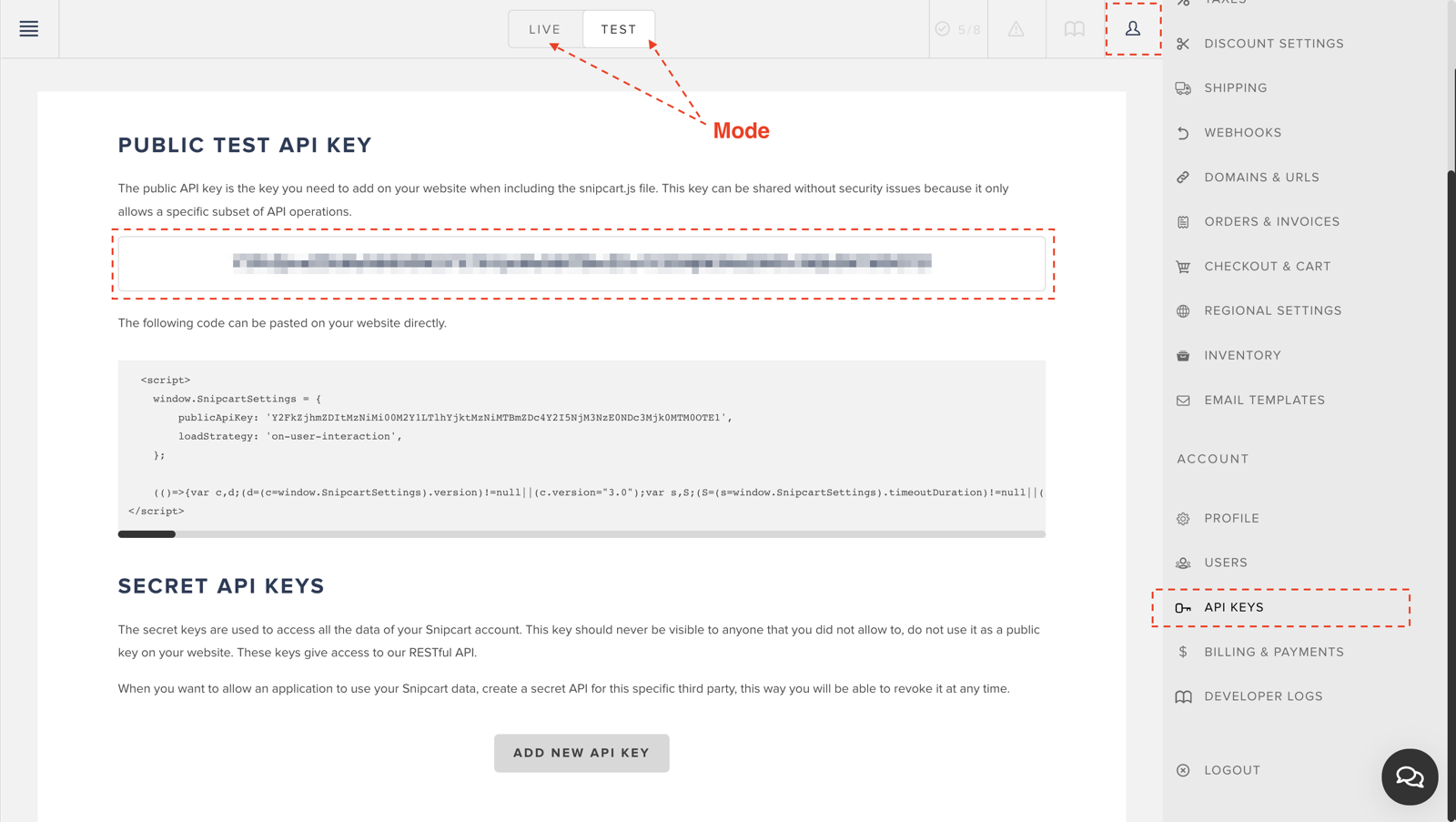 ---
Set up Snipcart in uSkinned
Step 4
Log in to uSkinned Site Builder.
Step 5
In the tree menu on the left, go to Global.
Step 6
In the grid on the right, go to Content and Settings.
Step 7
Go to the Shop tab.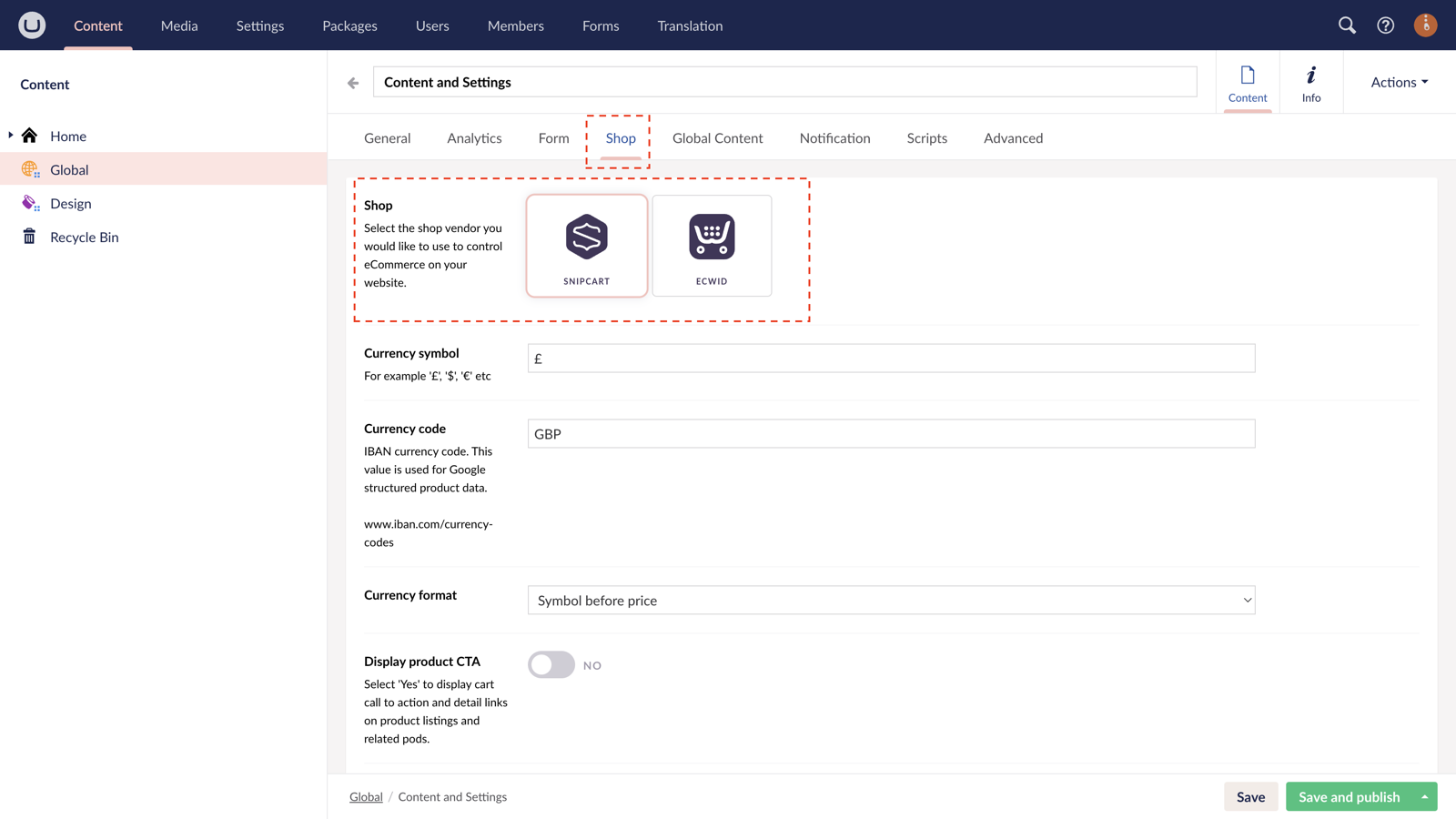 Step 8
Choose Snipcart from the options provided. Add your currency settings then scroll down to paste your Snipcart API key.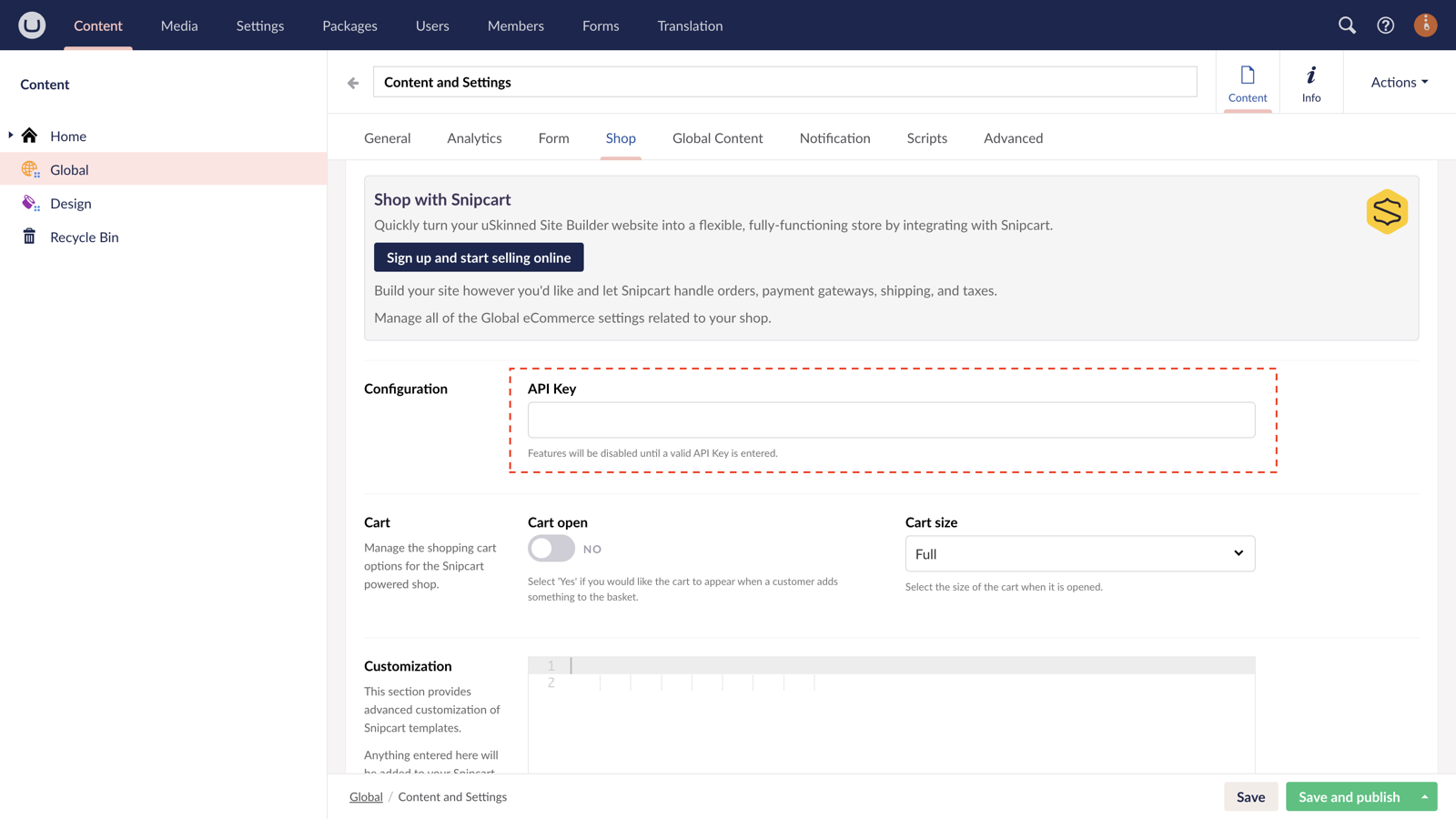 Step 9
Save and publish.
---
Create your Shop Listing
Step 10
Go to your uSkinned dashboard. 
Step 11
In the grid on the right, open Quick Create.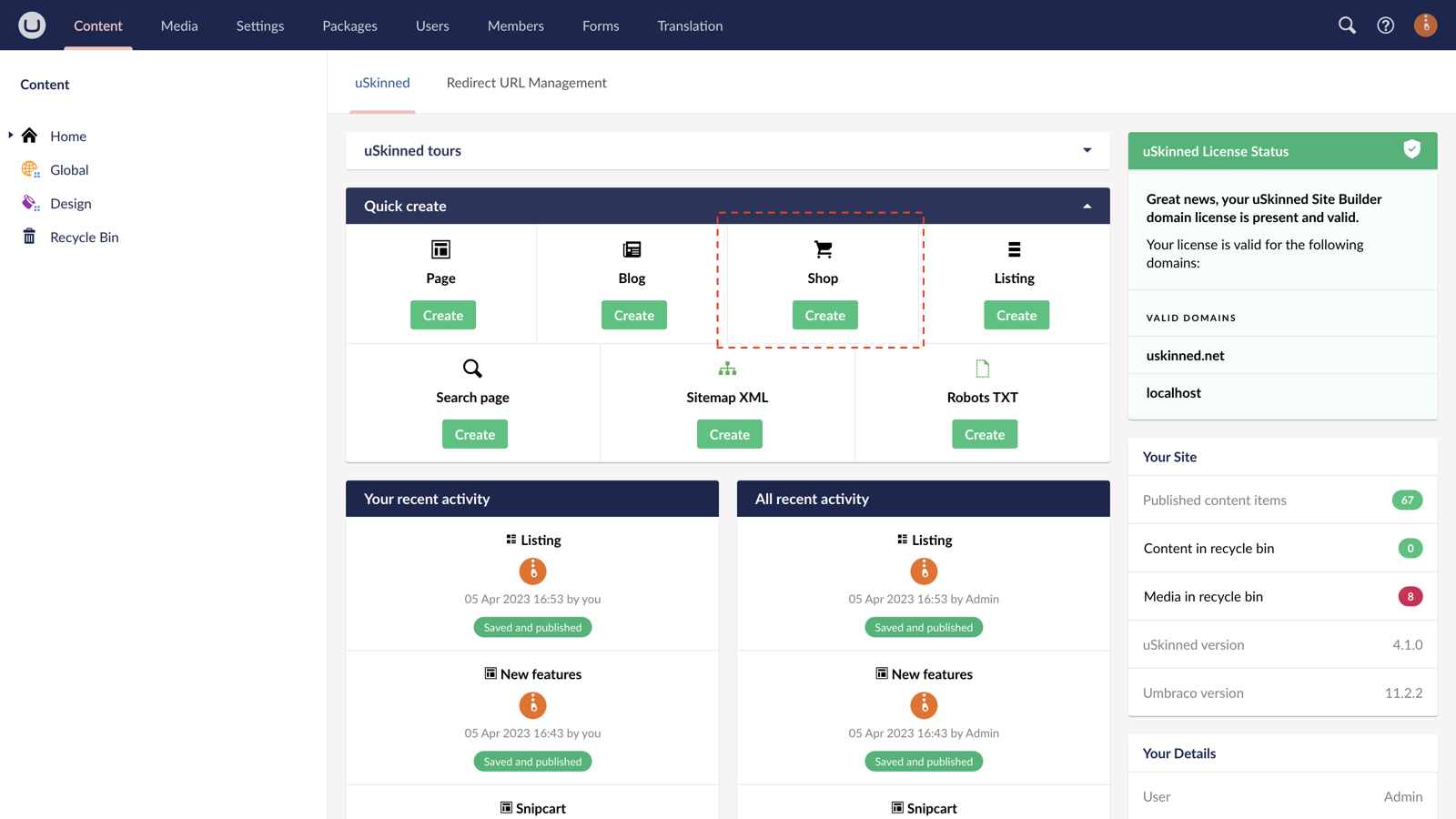 Step 12
Click to create a Shop. 
Step 13
In the slide-out panel, select the position in your tree menu where you would like the new Shop listing to appear.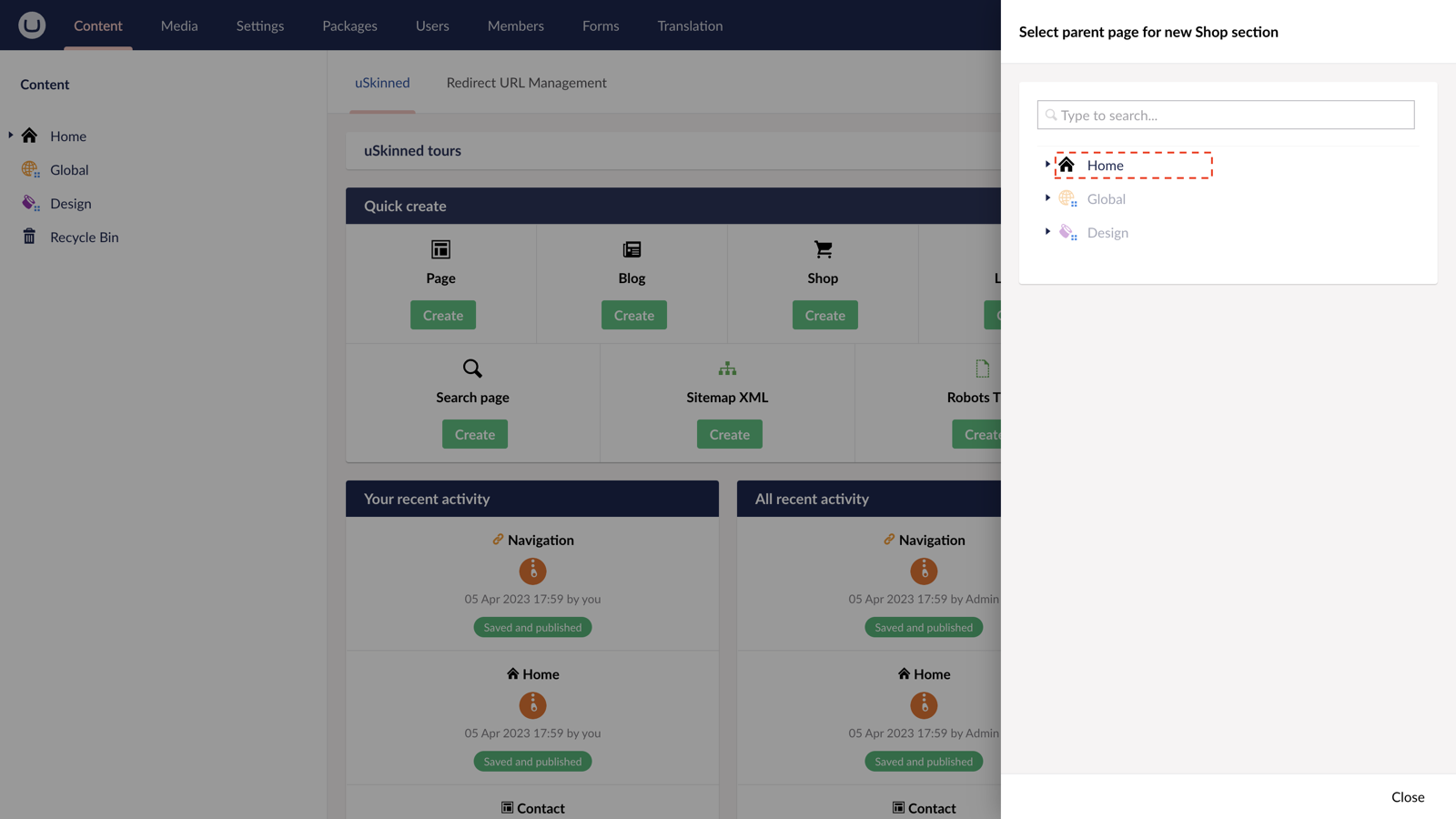 Step 14
Name your Shop listing node.
Please note, before your Shop listing can be displayed on your site will need to publish the Shop node, Filters node and Products node.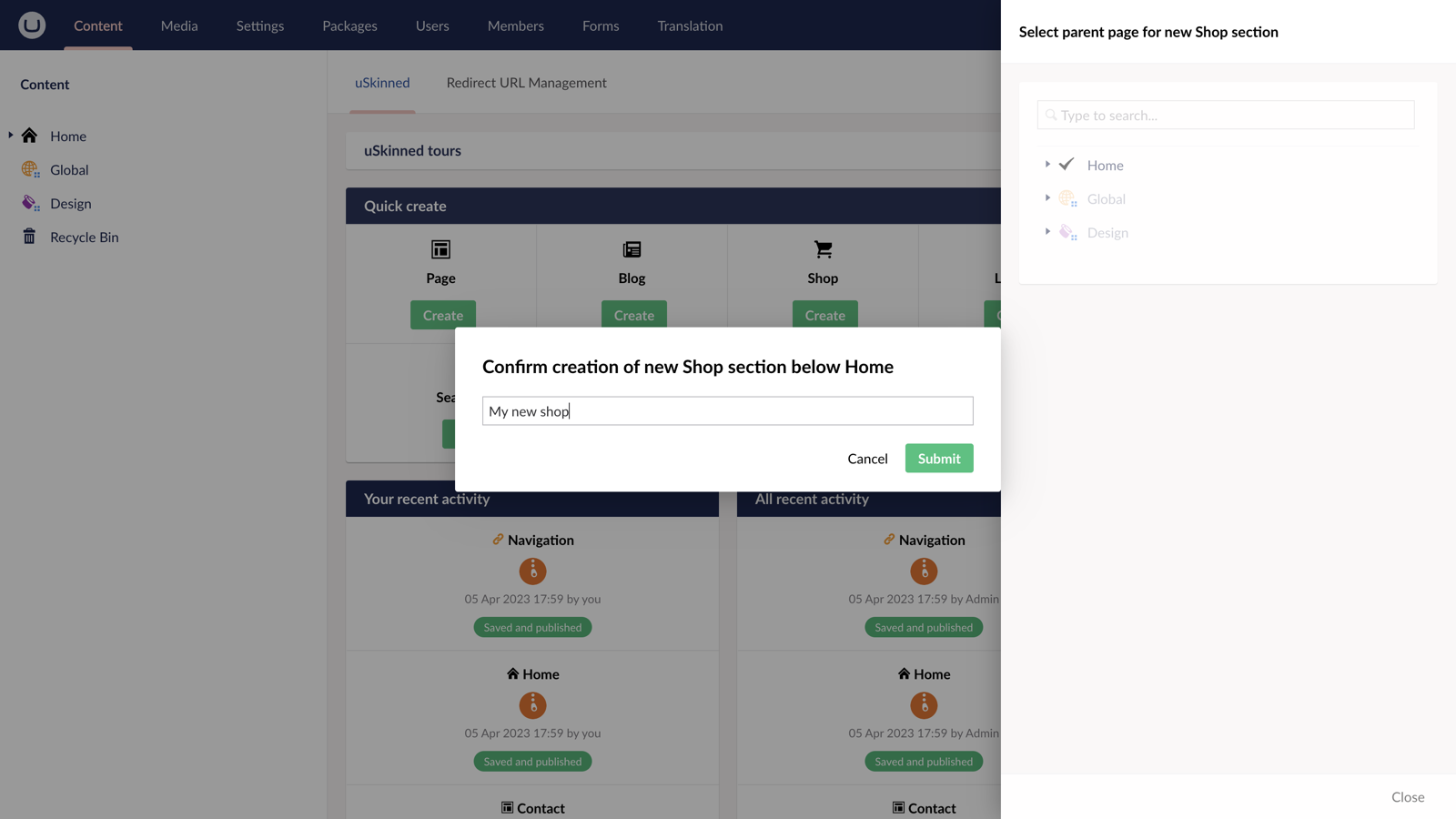 ---
Create a product
Step 15
In your tree menu, go to your new Shop node. 
Step 16
Expand the node to reveal the Filters and Products folders.
Step 17
In the Products folder, create your first product.
Step 18
Name your product, enter a description, and set your price.
Scroll further to discover all of the awesome Snipcart settings too.
Step 19
Save and publish your product.
With everything now in place, you're ready to start selling!