Since the release of uSkinned Site Builder 4.1, you can now use our "Quick Create" options to set up your multiple site solution.  
Step 1
Login to the CMS.
Step 2
On the dashboard, expand the option "Multiple Website Setup".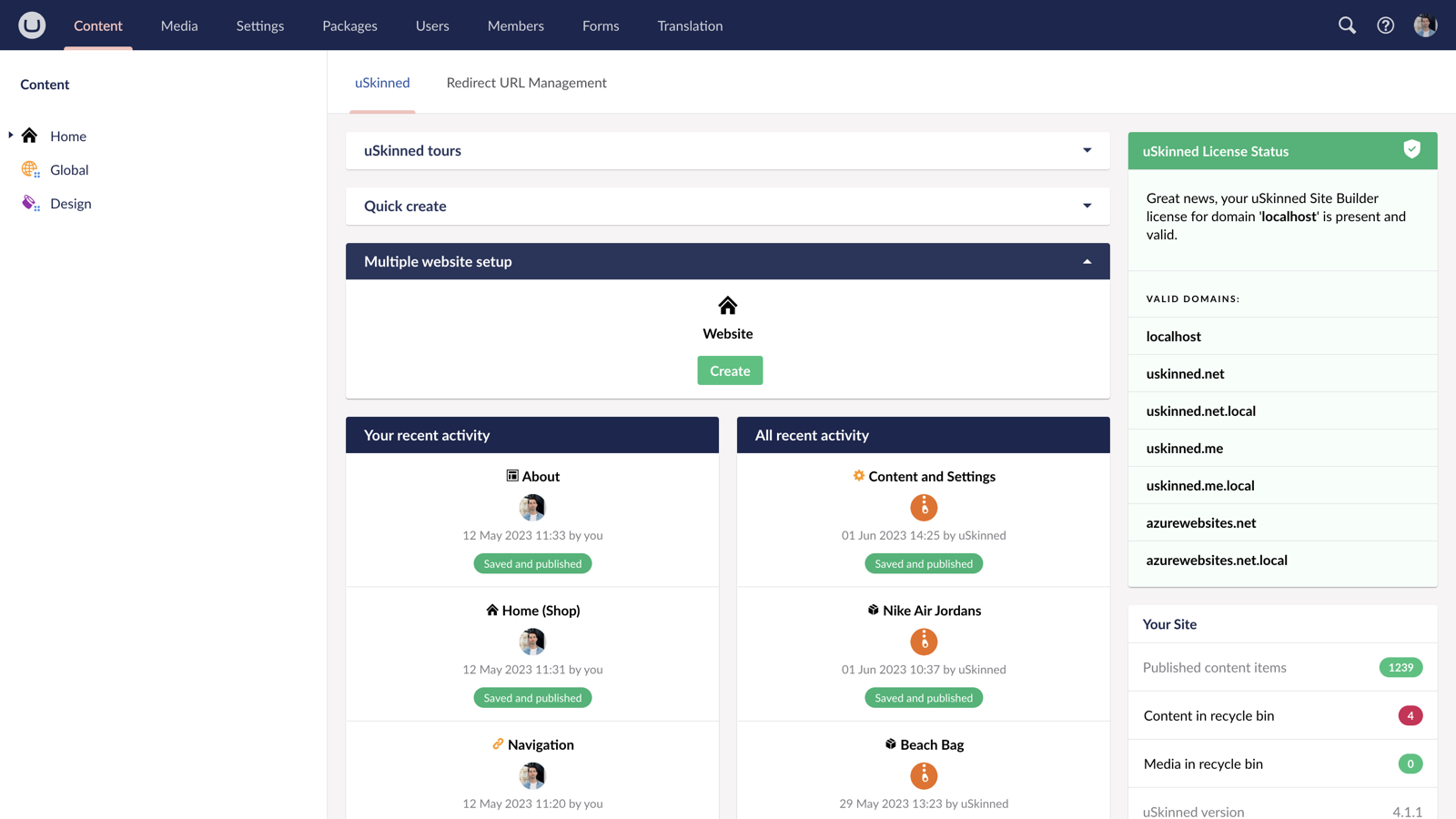 Step 3
Under "Website", click "Create".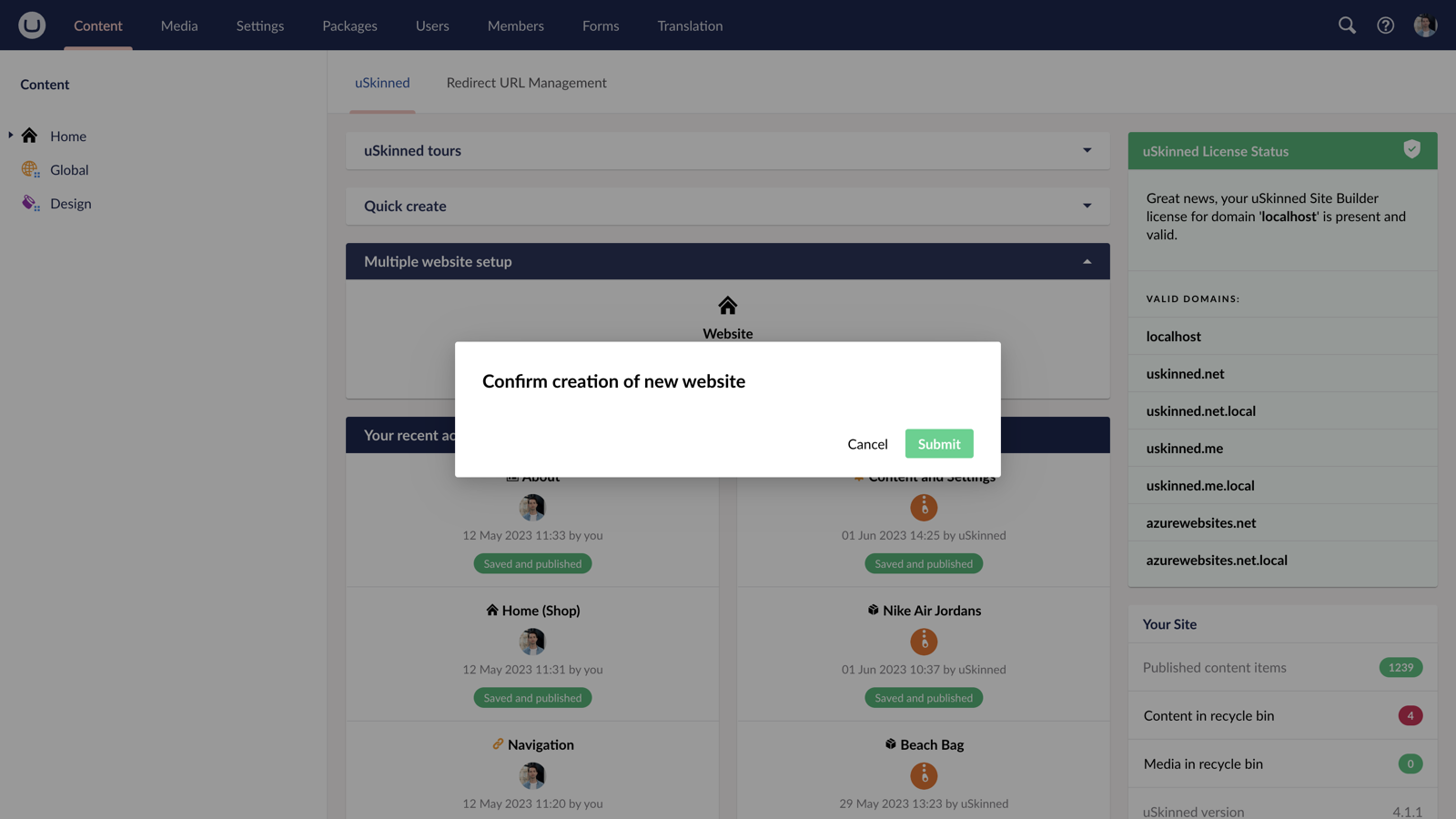 Step 4
Wait a few seconds and then your Home and Global nodes will appear in the tree menu on the left-hand side.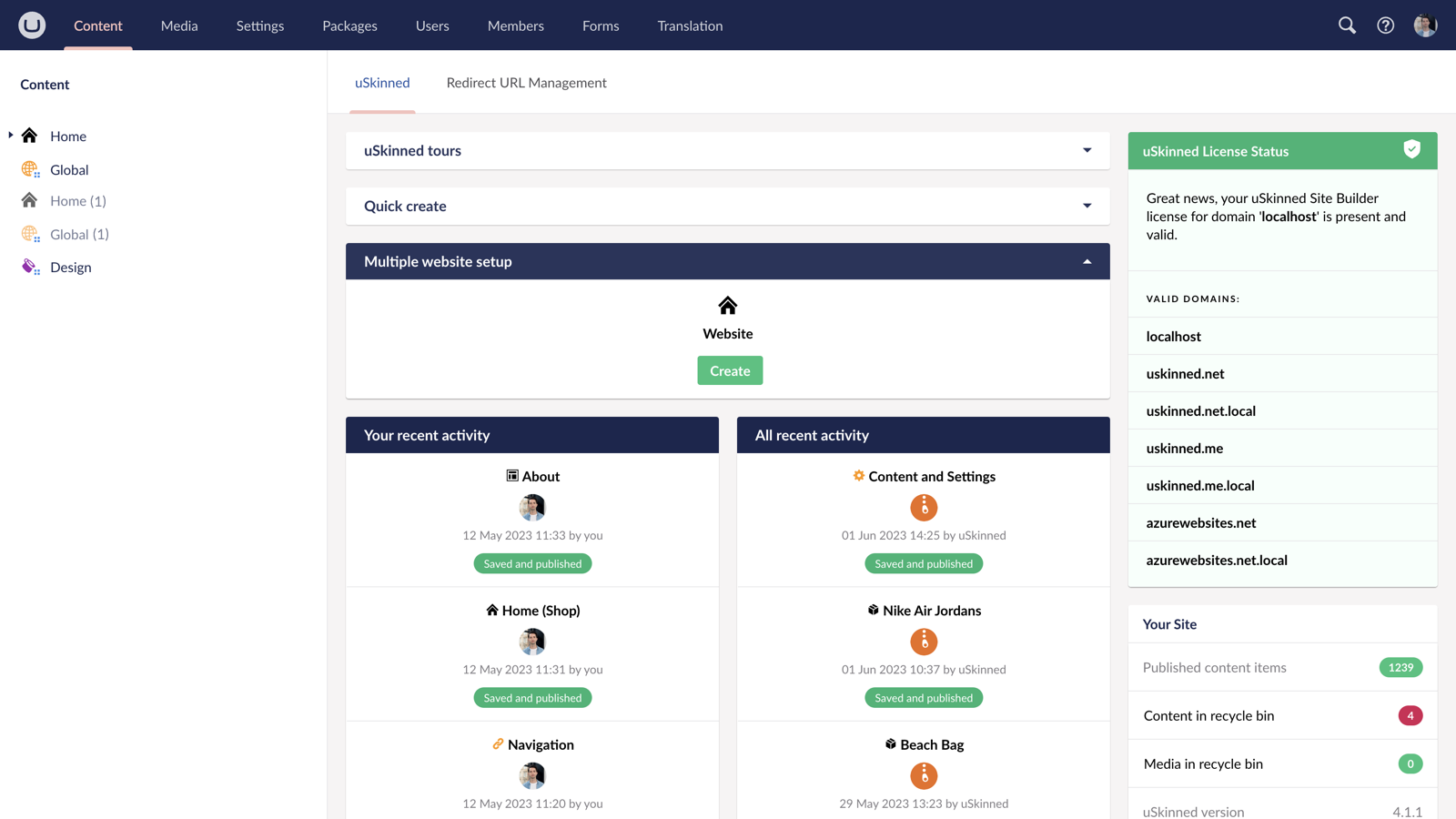 Step 5
Go to your new Home node, save and publish it.
Step 6
Go to your new Global node, save and publish it.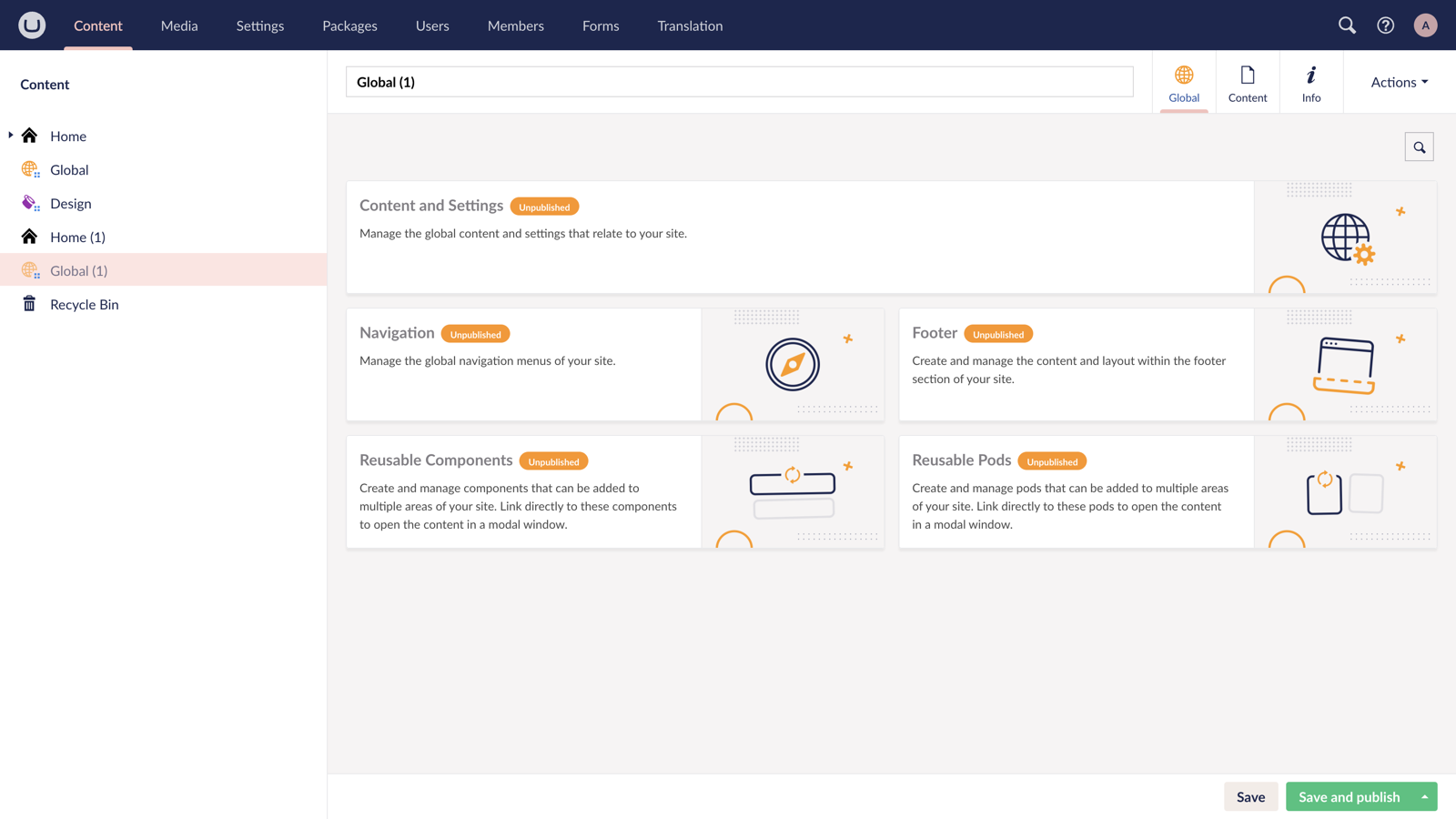 Please make sure to Save and publish all descendants, such as Settings, Navigation, Footer, Reusable Components and Reusable Pods.