uSkinned Expert
Active Artware GmbH
St. Ingbert, Saarland, Germany
As digital tailors, we are the translators between the real and digital worlds and turn your data into tangible corporate assets. At home in the business world of B-to-B and B-to-C, we count small and medium-sized enterprises among our regular customers, in addition to major international corporations.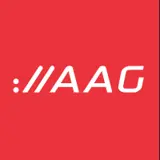 Website Performance Optimization
About
Translators between the real and digital worlds. Your data is our language. They are the raw material from which we passionately shape real diamonds.
AAG was founded in 1998 by people who came from IT, print/DTP and sales backgrounds. They were driven by the knowledge that the increasing commercialization of the Internet would require entirely new, digital solutions. With many opportunities for production, communication and sales.
As early as 1999, we were able to win BASF and Roche Diagnostics as customers - with our first solutions for intranet and for product information management. Trust that continues today.
We actively accompanied the development of the Internet into a sales platform from the very beginning. For example, we have been operating a very successful customer loyalty program for a global corporation since 2003 - and still do today.
Owner-managed, we and our employees demonstrate our passion for digital business on a daily basis. 
As a training company (since 2004) for application developers, we provide for qualified new blood. Preferably for ourselves.