How to stop search engines from following internal links
This is a great tip if you have some links on a page that you would prefer search engines to ignore and not crawl.
A perfect time to use this feature is:
- If you have paid advertising on your website and you would prefer search engines like Google to not associate the content on the external site with your own site.
- If your page or blog post has a comments section with no moderation
- If your page features user created or submitted content
- If you have any embed code on the page
Step 1
Login to the CMS.
Step 2
In the tree menu on the left-hand side, click on the page you wish to add the meta tag 'nofollow' to.
Step 3
Go to the 'SEO & Share' tab.
Step 4
Scroll to the label 'Stop internal links being followed' and switch the slider to 'Yes'.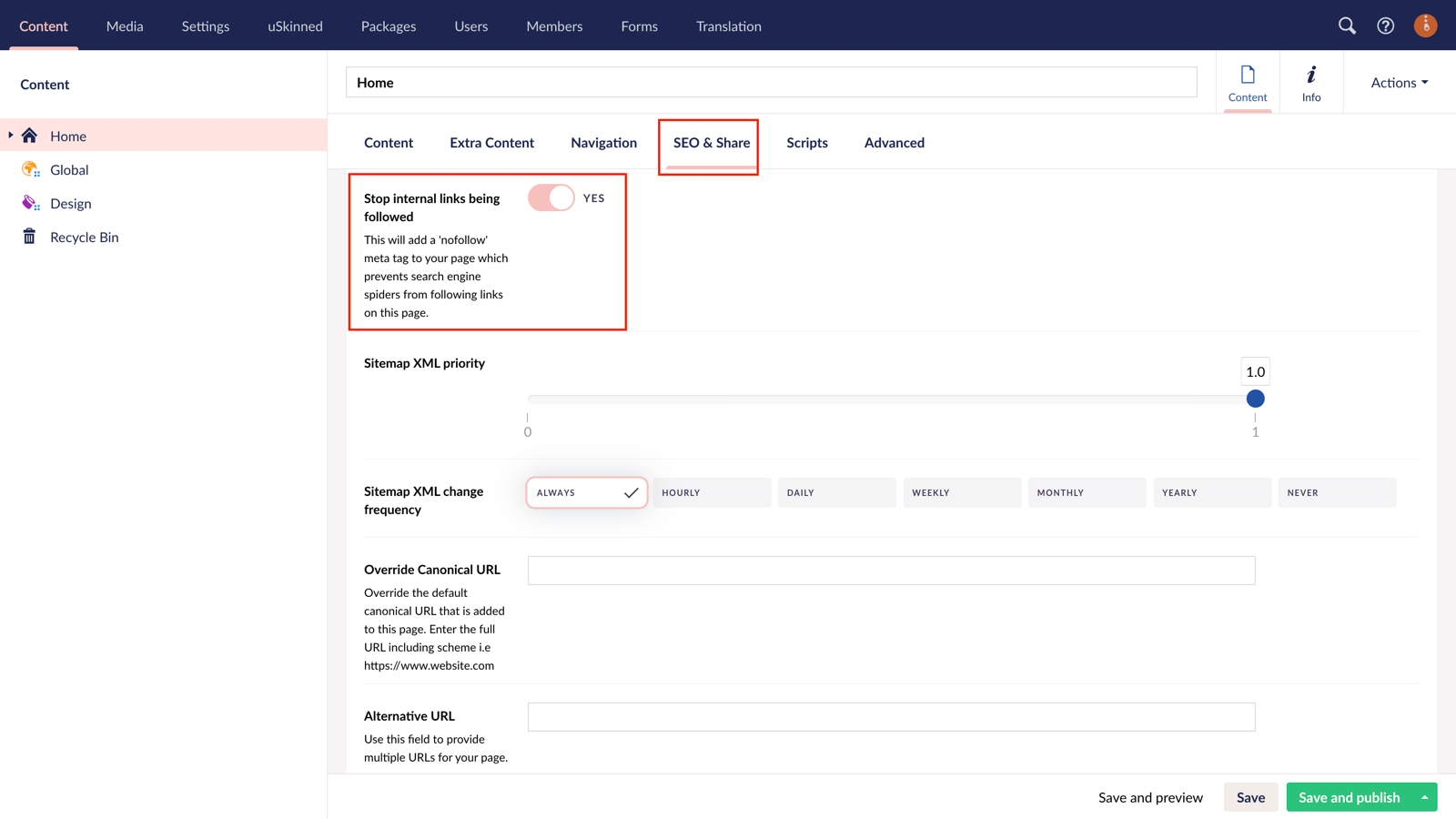 Step 5
Hit 'Save and publish' in the bottom right. The links on this page are now set to 'nofollow' meaning search engines will no longer follow them.