How to sort and reorder page nodes in the tree menu
Step 1
Log in to uSkinned Site Builder.
Step 2
On the left-hand side, right-click on any parent node within the tree menu. For example, "Home".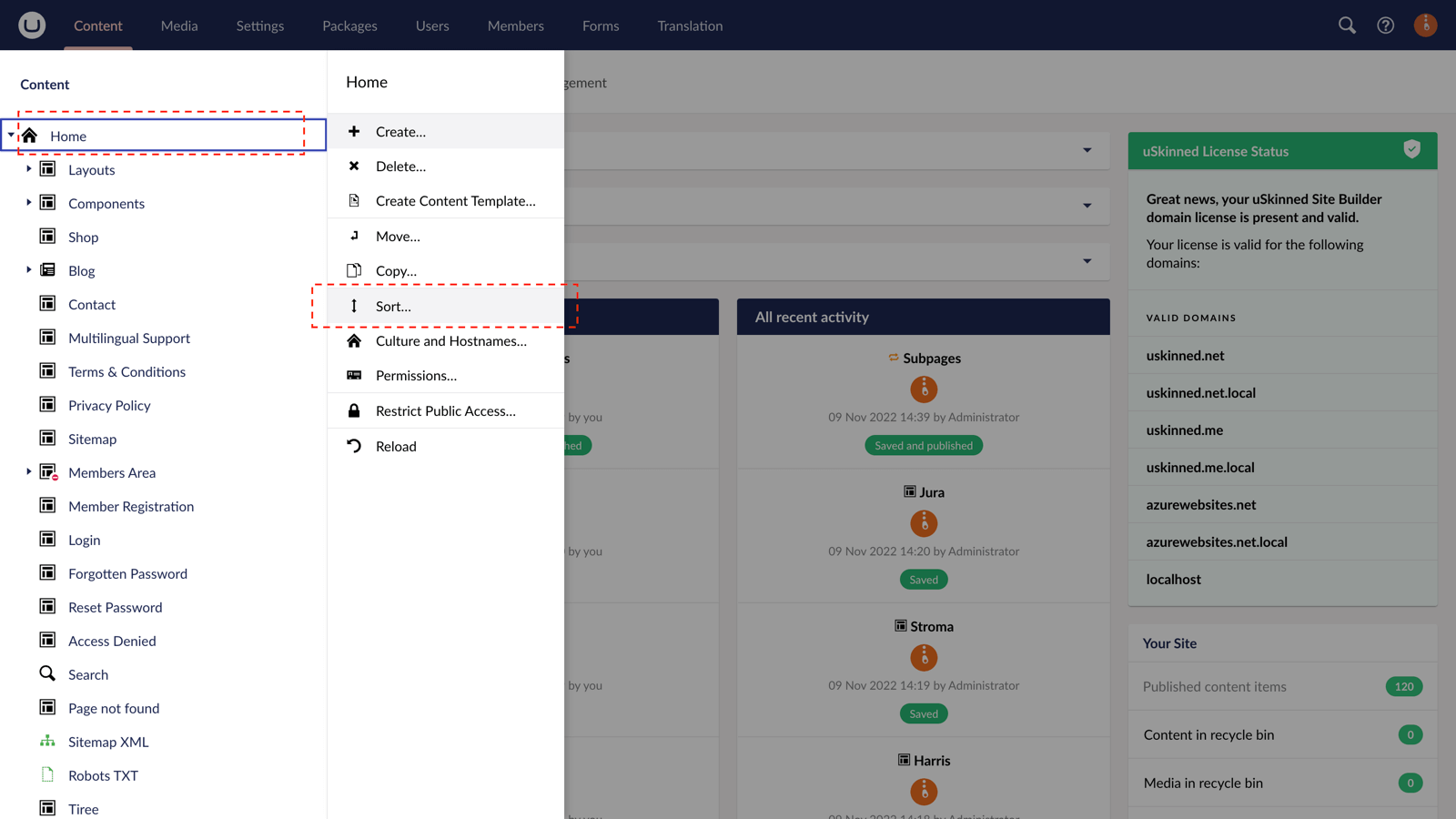 Step 3
From the slide-out panel, select "Sort".
Step 4
All direct sub-nodes will appear in the slide-out panel, drag and drop each node into place until you are happy with the order.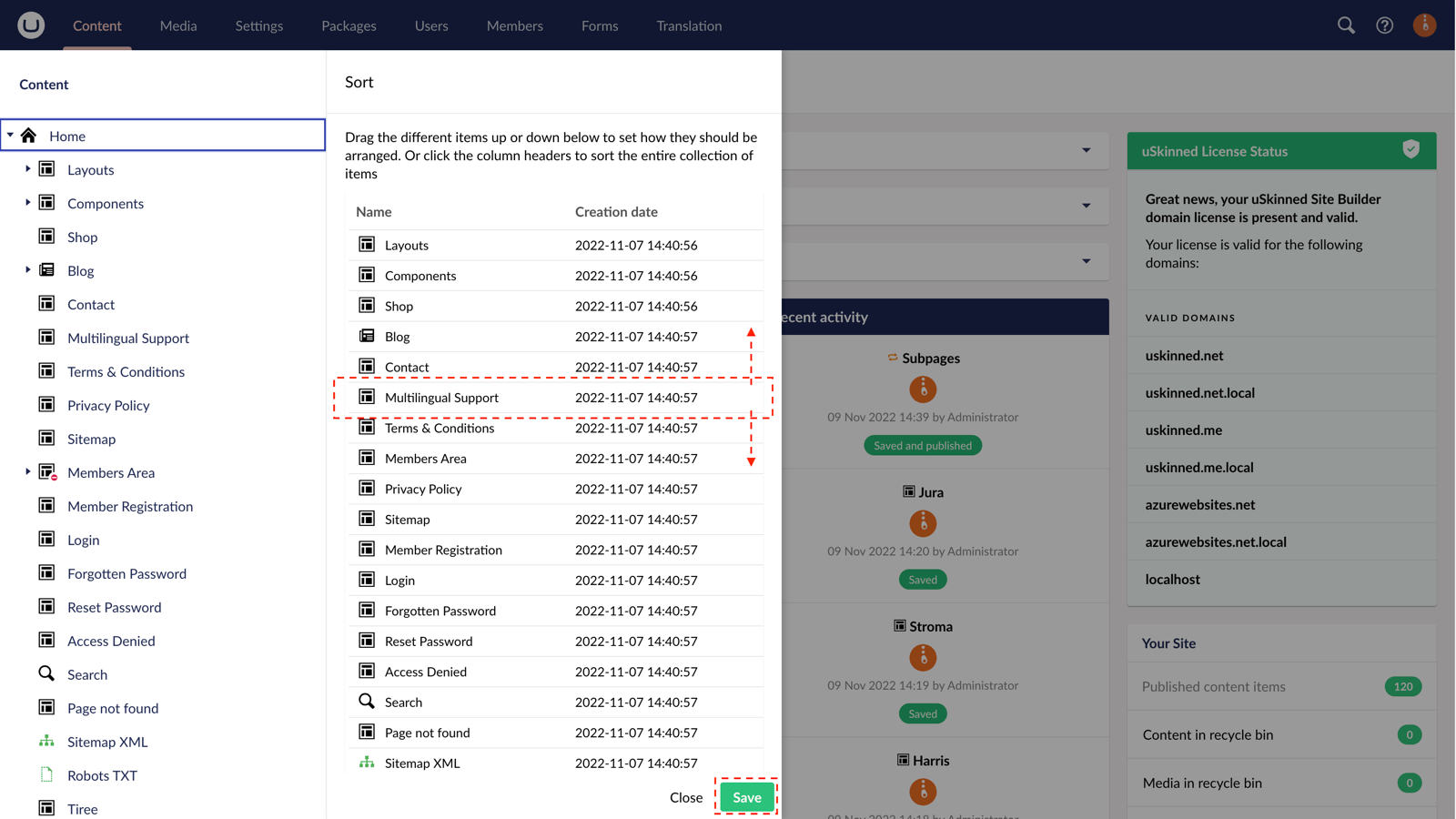 Step 5
At the bottom-right corner of the slide-out panel, click "Save".
Step 6
Your new order will now be in place. 
Bonus step
You can reorder the sub-nodes of any parent node in the tree menu.