Step 1
Login to the CMS.
Step 2
At the Home node, set your Culture and Hostnames — these will be the domains that can access your website, for example, mysite.com.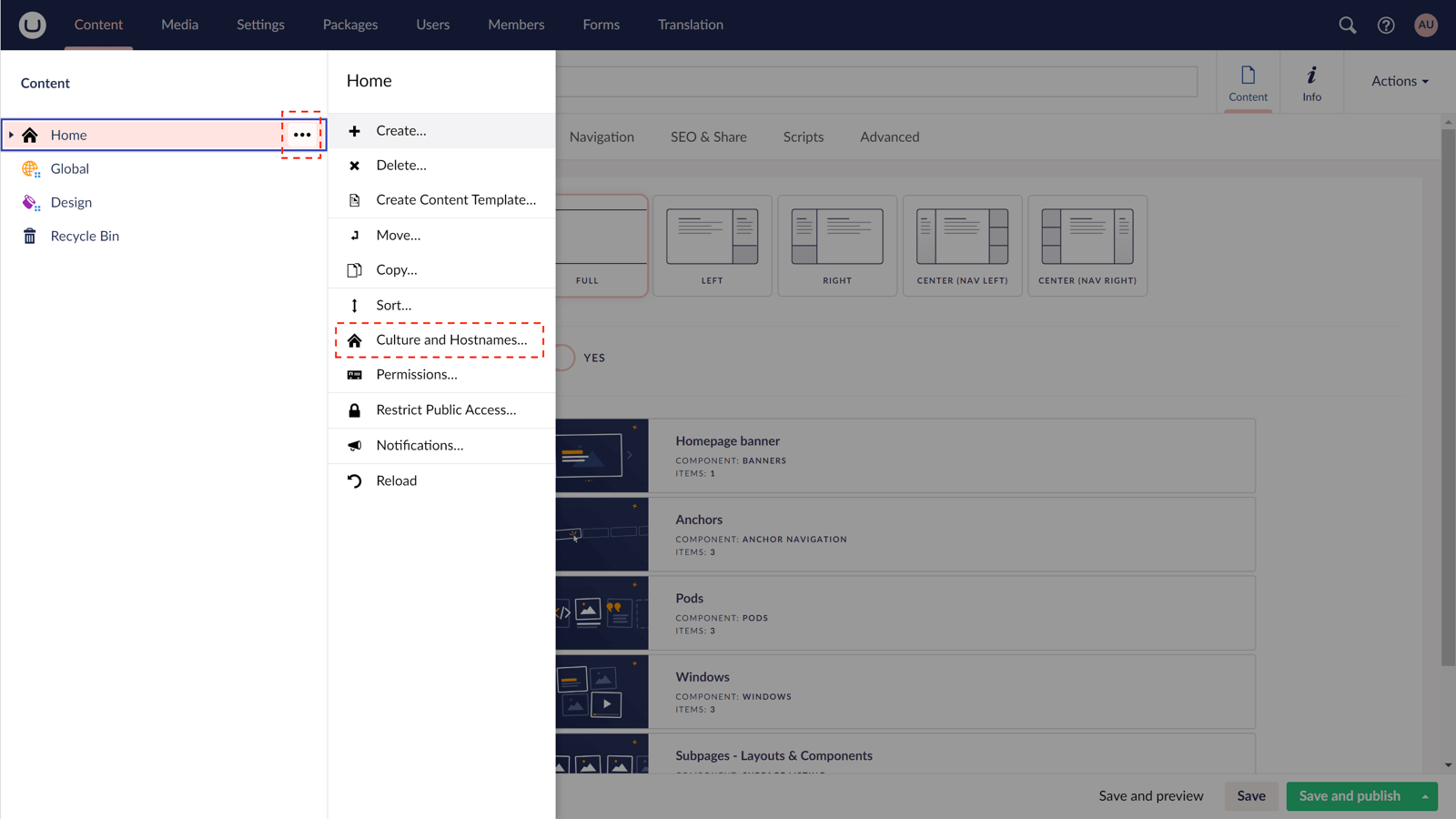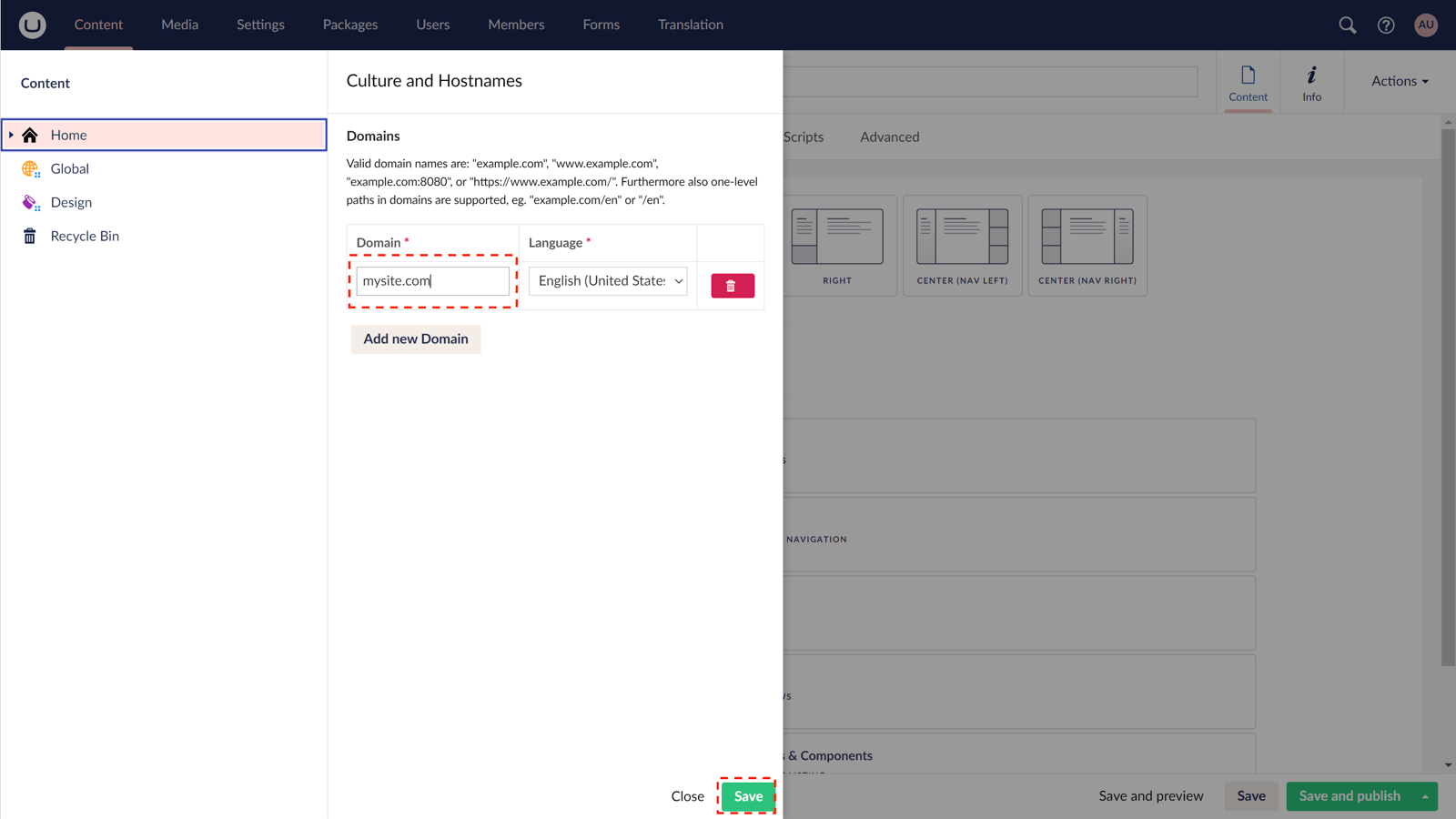 Step 3
In the tree menu, go to Global.
Step 4
From the options on the right, select Settings.
Step 5
On the General tab, locate the label Page not found.
Step 6
Click Add, from the slide-out panel, select your Page not found page.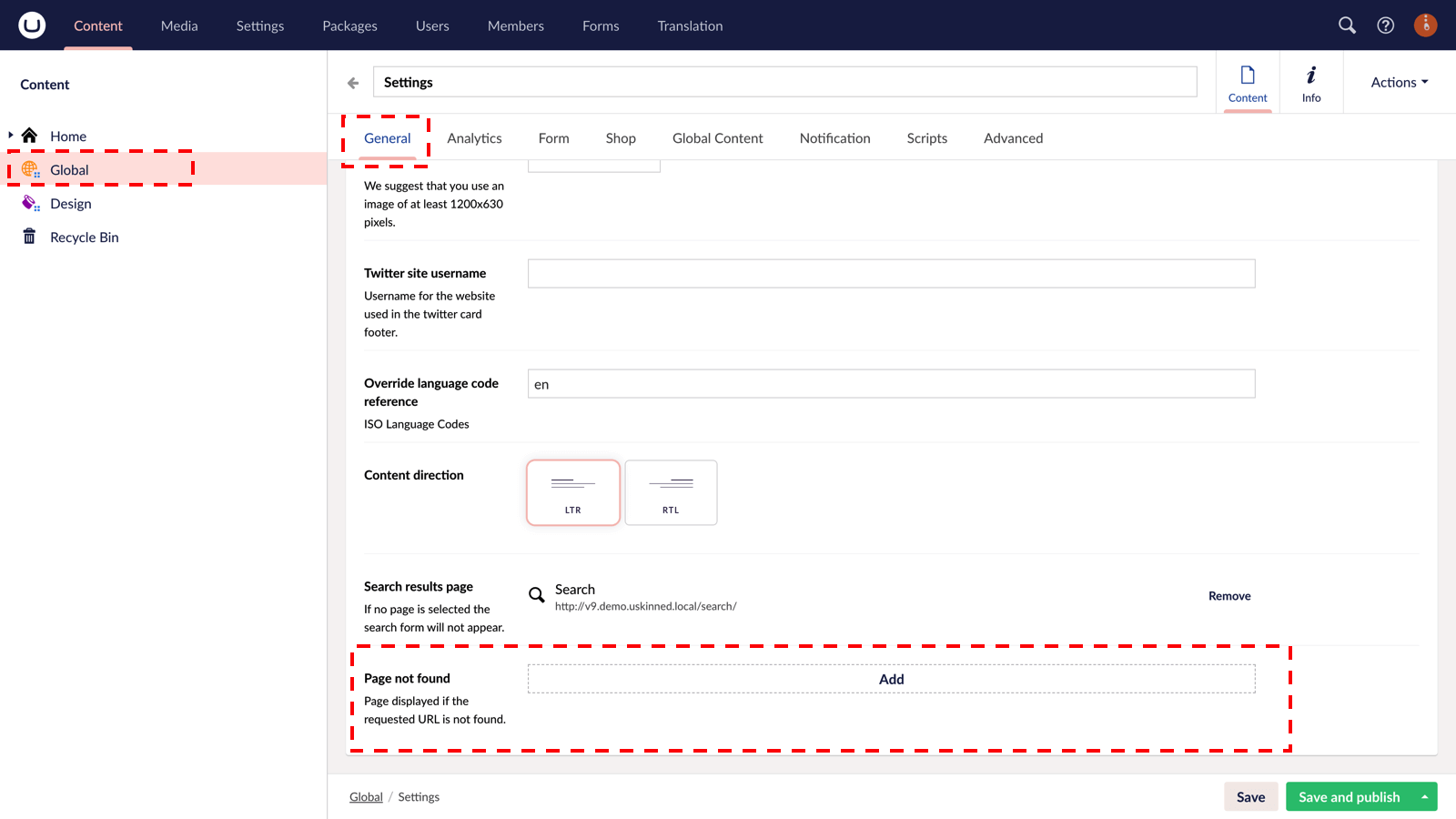 Step 7
Save and Publish.