How to set the XML Sitemap Priority of any page or blog post
This is a great tip if you have a large website with many pages and blog posts. You can choose the priority using the slider scale provided to indicate to search engines like Google or Bing that certain pages are more important than others.
Step 1
Login to the CMS.
Step 2
In the tree menu on the left-hand side, click on any page — we will use the Home page.
Step 3
Go to the 'SEO & Share' tab.
Step 4
Scroll to the label 'Sitemap XML priority' and use the slider to set your page or blog posts priority between 0 (not important) to 1 (very important) at increments of 0.1. For instance, in our example we want the home page to be set to 1 as this is a very important page.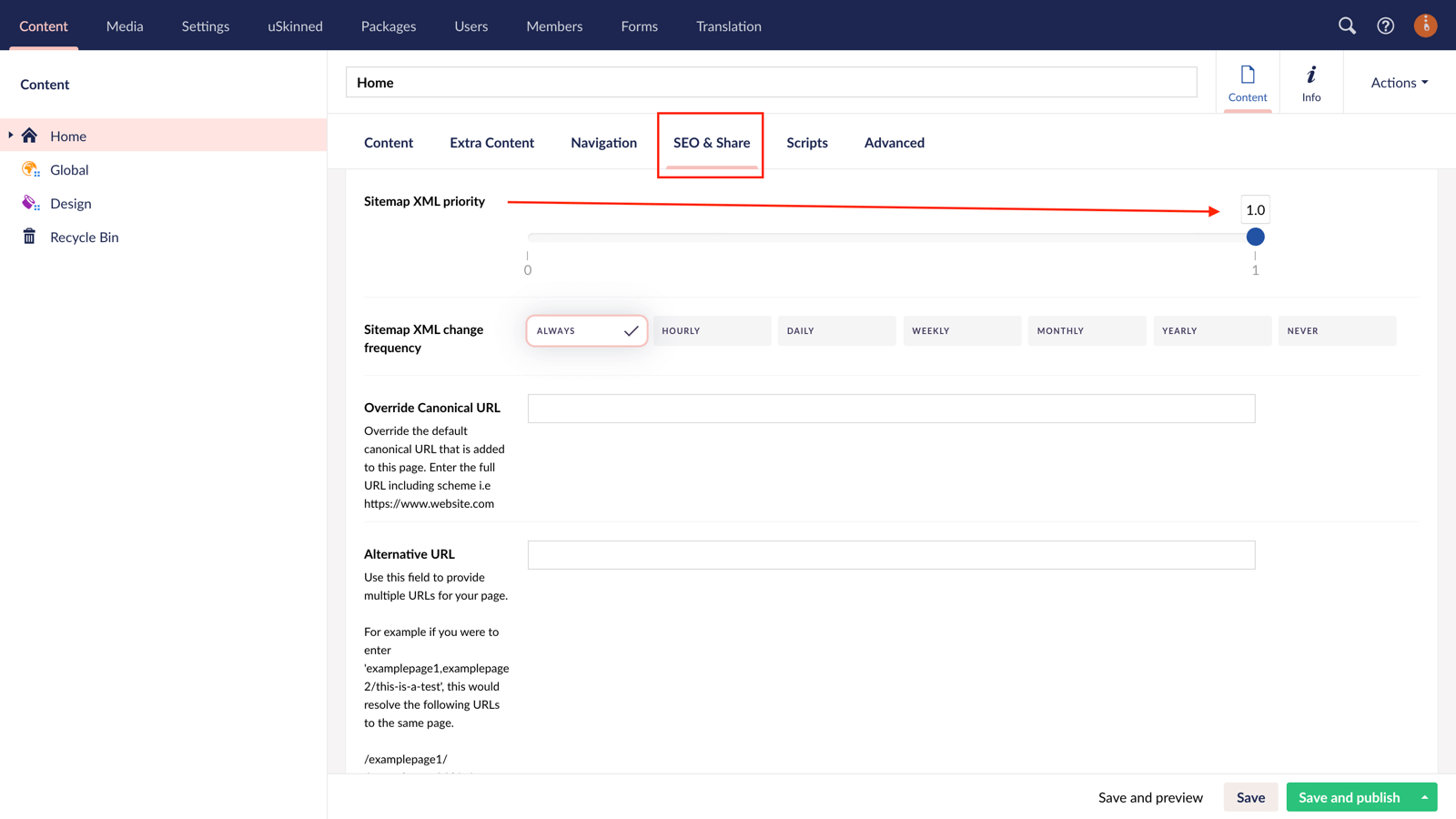 Step 5
Hit 'Save and publish' in the bottom right.