How to sell event tickets with Universe
Promote free and sell paid-for event tickets with uSkinned. Whether you're promoting free, paid, online or in-person events, your attendees can complete the full sign-up directly from your website.
Universe is an awesome event platform backed by the global resources and reach of a fortune 500 industry leader Live Nation Entertainment. Live Nation hosts 35,000 concerts, and more than 100 festivals, and sells over 500 million tickets annually through Ticketmaster. 
Step 1
Log in to your Universe account, go to your 'My Events' page and select the event you would like to manage. 
Step 2
From your 'Event Manager', select the 'Embeddable widgets' option from the menu down the left side of your screen. 
There are a variety of ways to embed Universe with uSkinned, below are two available options:
Embed full ticket options
Step 3
Choose the 'Tickets' option.
Click on the 'Copy' button to copy the piece of code necessary to generate the widget on your website.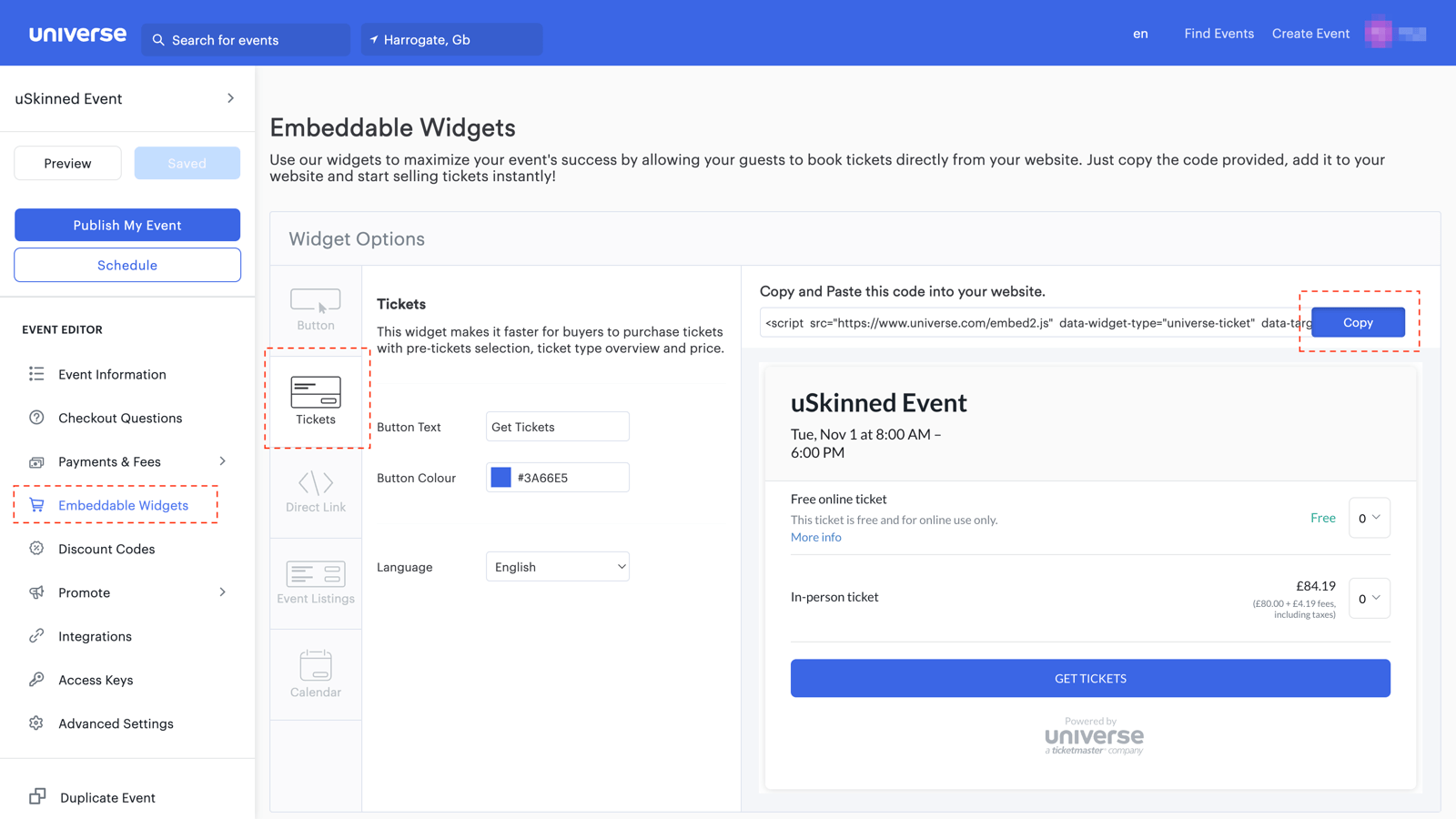 Step 4
Login to the uSkinned CMS.
Step 5
On the left-hand tree menu, go to any (or create a new) page.
Step 6
At the 'Content' section, 'Add content'.
Step 7
From the options, select the 'Embed code' component.
Step 8
Paste the embed code you copied from Universe.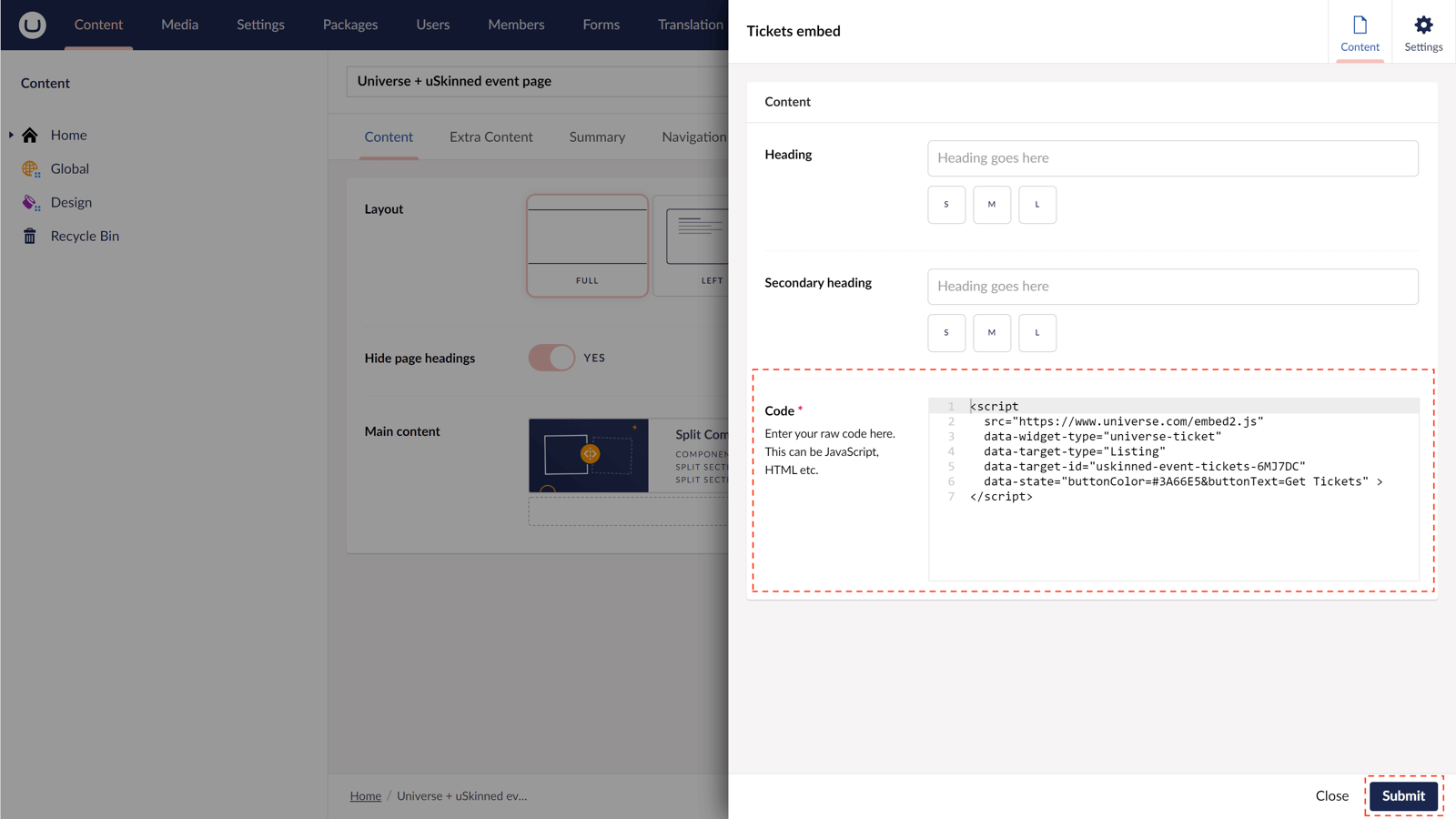 Step 9
Save and publish. Your tickets are now available to purchase directly from your uSkinned website.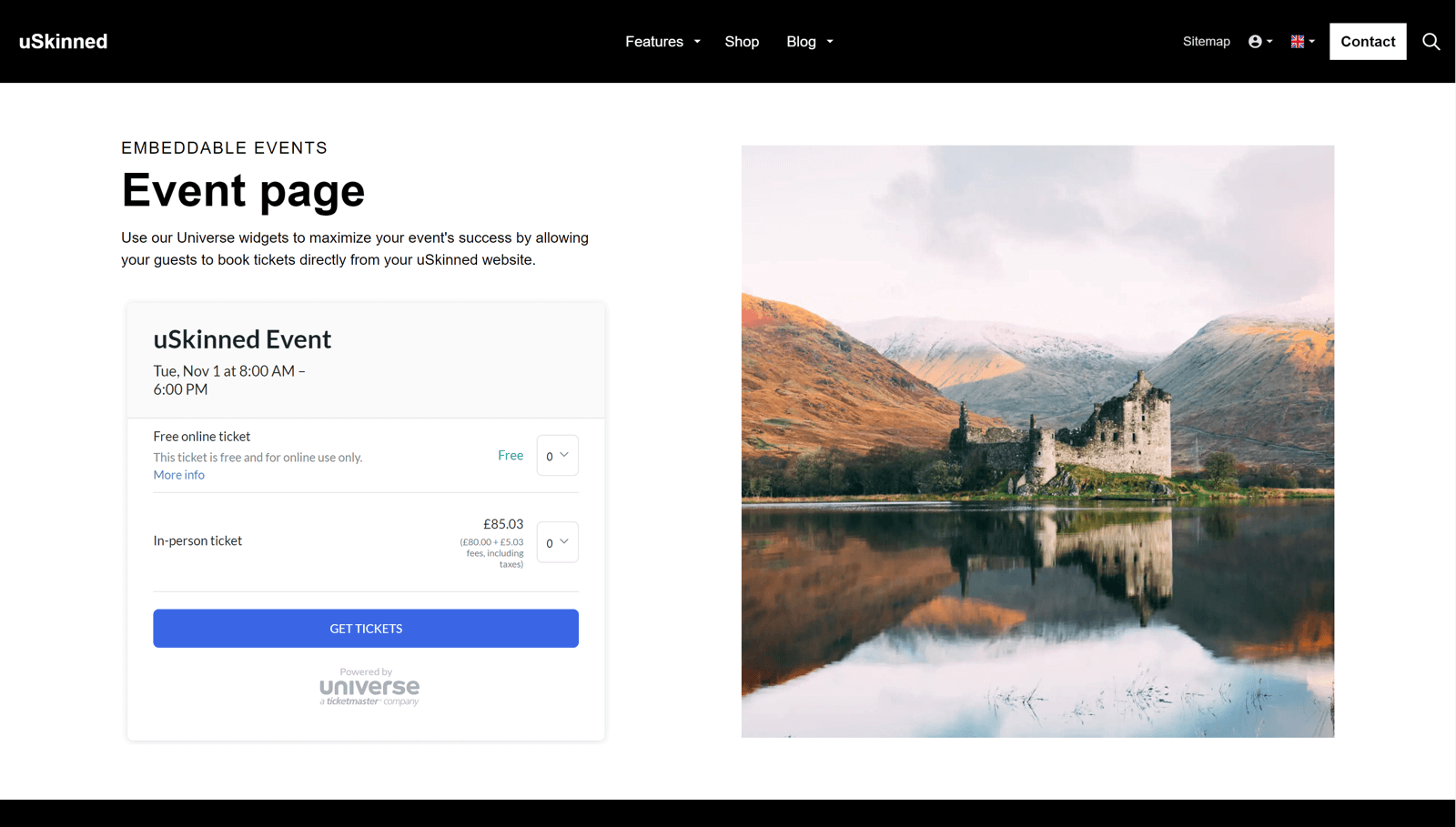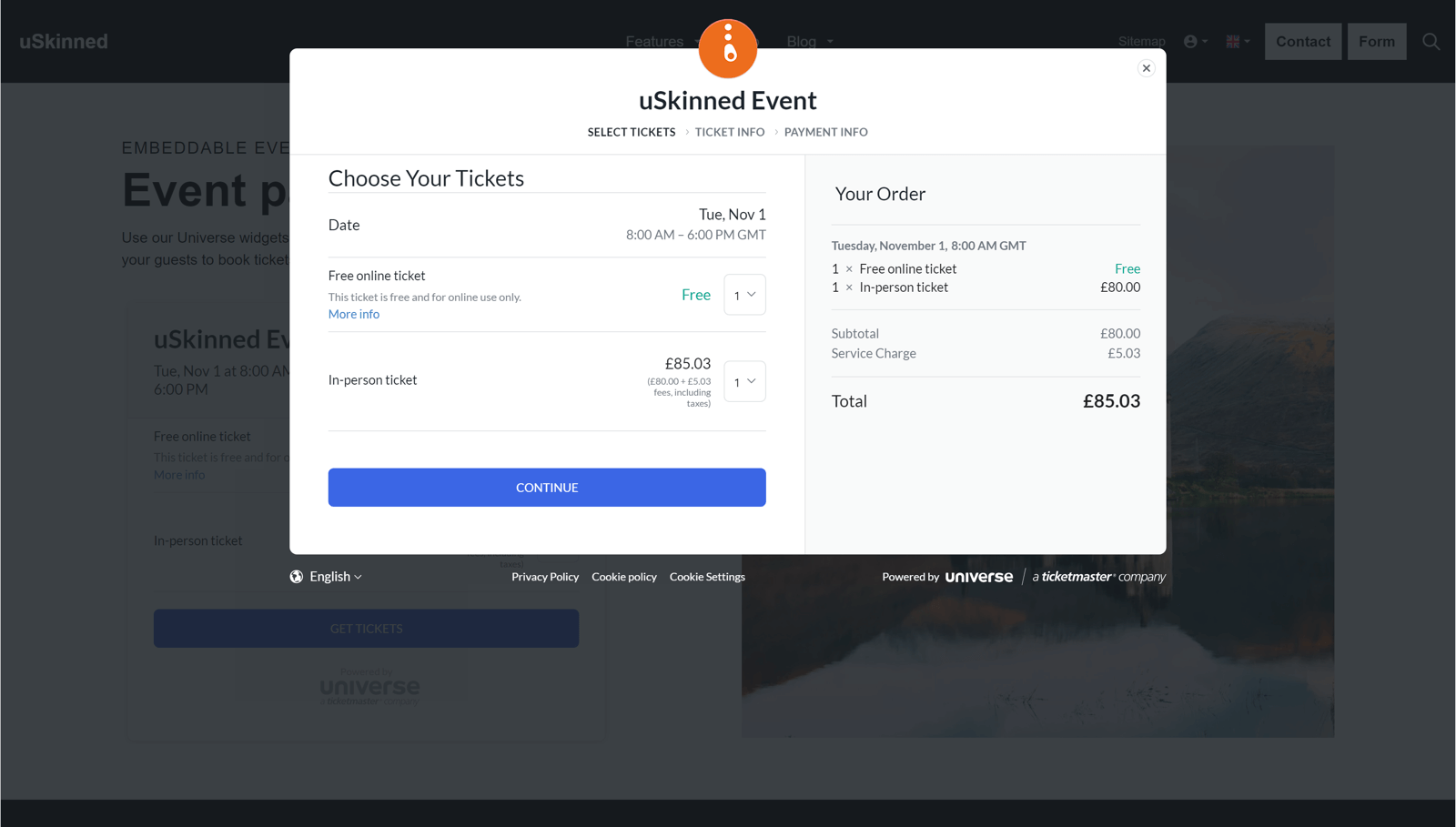 More ways to promote and sell tickets for your events
There are a variety of places you can paste your Universe embed code to automatically display them on your uSkinned Site Builder website.
You can try this out using the same steps for:
— Split component
— Pod component
— Windows component
— Global pods
— Extra Content pods
— Footer pods
— Reusable components
— Reusable pods
— Modal content