How to edit the crop and focus point of an image
The ability to edit both the crop and focus point is essential for any content editor.
With uSkinned for Umbraco, there are 20 out-of-the-box crop points that you can set for each image uploaded to the Media section. 
Step 1
Login to the uSkinned Site Builder CMS.
Step 2
In the top navigation bar, click on "Media".
Step 3
On the left-hand tree menu (or the grid on the right), navigate to any image.
If you've yet to upload an image, upload one using the directions provided.
Step 4
The original image will show on the left of the crops available.
Click on any crop point on the right.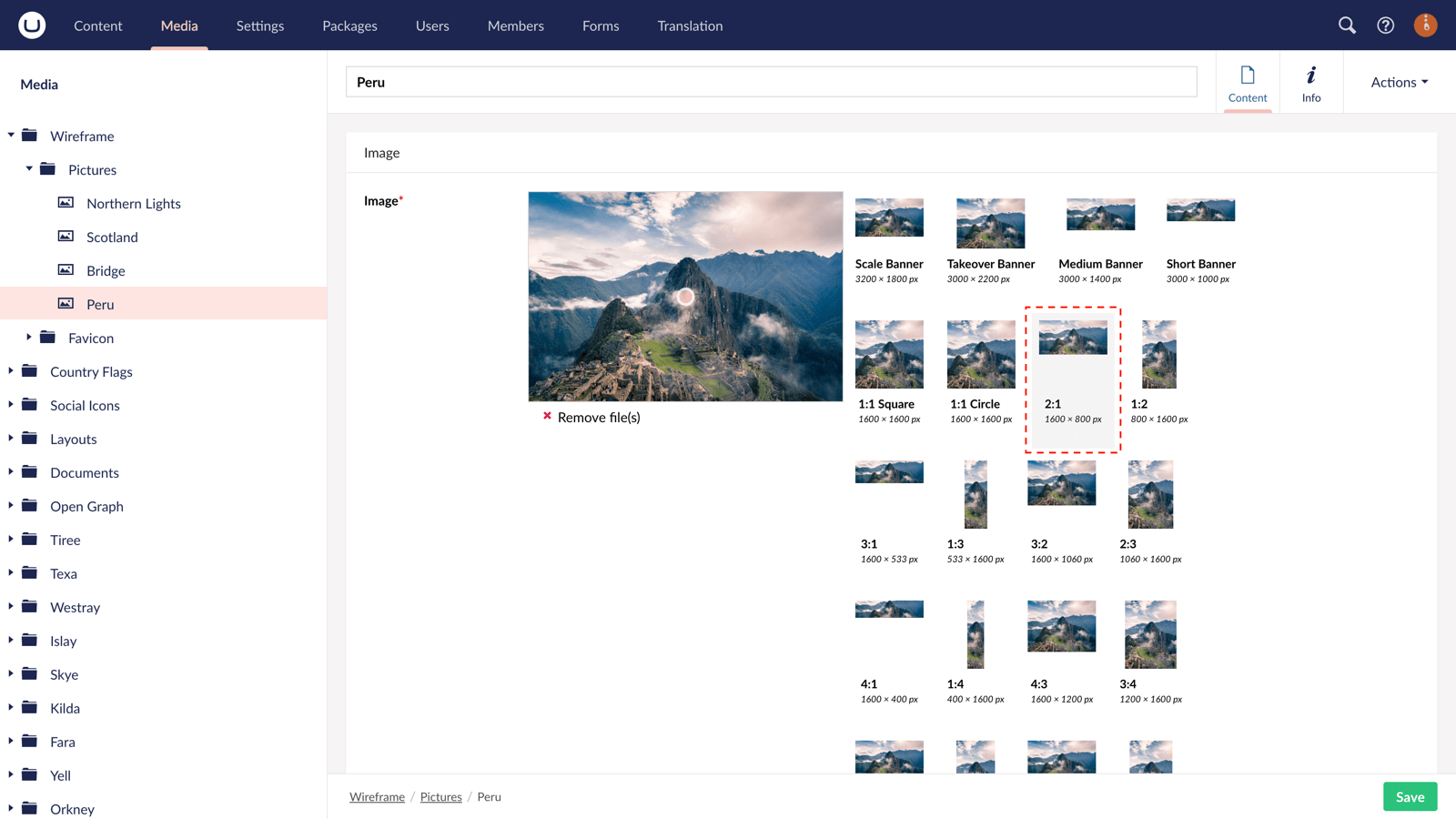 Step 5
Use the slider control to zoom in and out.
Drag the image to the correct position within the bounding box provided.
Once you're happy, be sure to hit the "Done" button.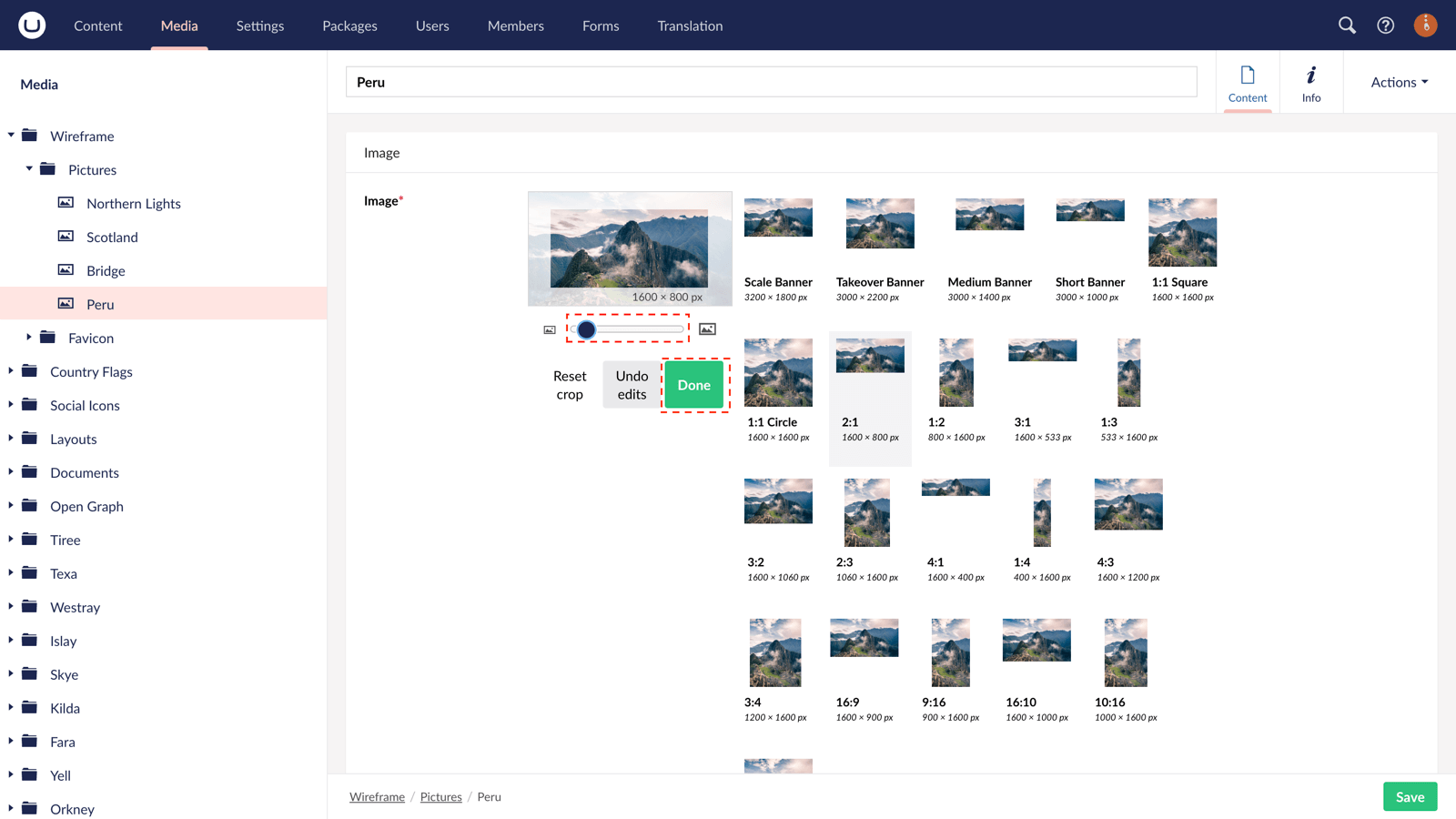 Step 6
Repeat this for each crop available until you are happy. 
Step 7
In the bottom right-hand side, hit "Save". 
Your new crops and focus points will be available to select in the content section.