How to broadcast Live 365 radio stations
Embed radio station content from Live 365 on your uSkinned Site Builder website using one of the many embed HTML options provided.
Live365 is the easiest way to create an online radio station and discover thousands of stations from every style of music and talk.
Get the Live 365 embed code
Step 1
Go to your Live 365 dashboard and locate the "Listen" section.
Step 2
Configure the widget to suit your needs, then click 'Copy code'.
<iframe id="NowPlaying" width="100%" height="296" frameborder="0" src="https://live365.com/embed/player.html?station=YOUR ID HERE&s=xl&m=dark"></iframe>
Step 3
Log in to the uSkinned Site Builder CMS.
Step 4
Create or go to any page.
Step 5
At the label, 'Main Content', click to 'Add content'.
We'll now show you the various ways you can display and listen to the Live365 radio station with uSkinned for Umbraco.
Display and listen to Live365 radio with the Embed Code component
Step 1
In the slide-out panel, select 'Embed Code'.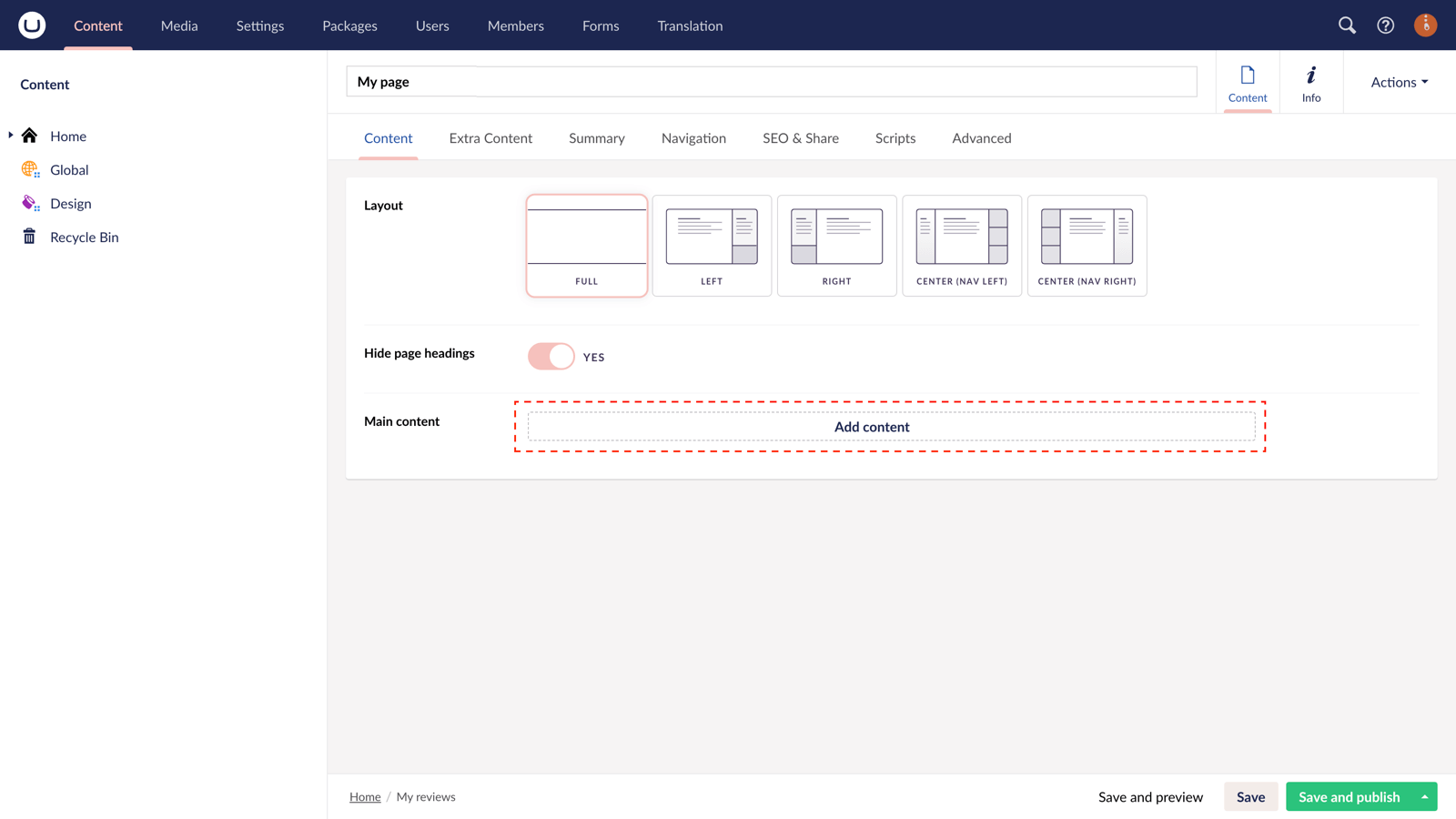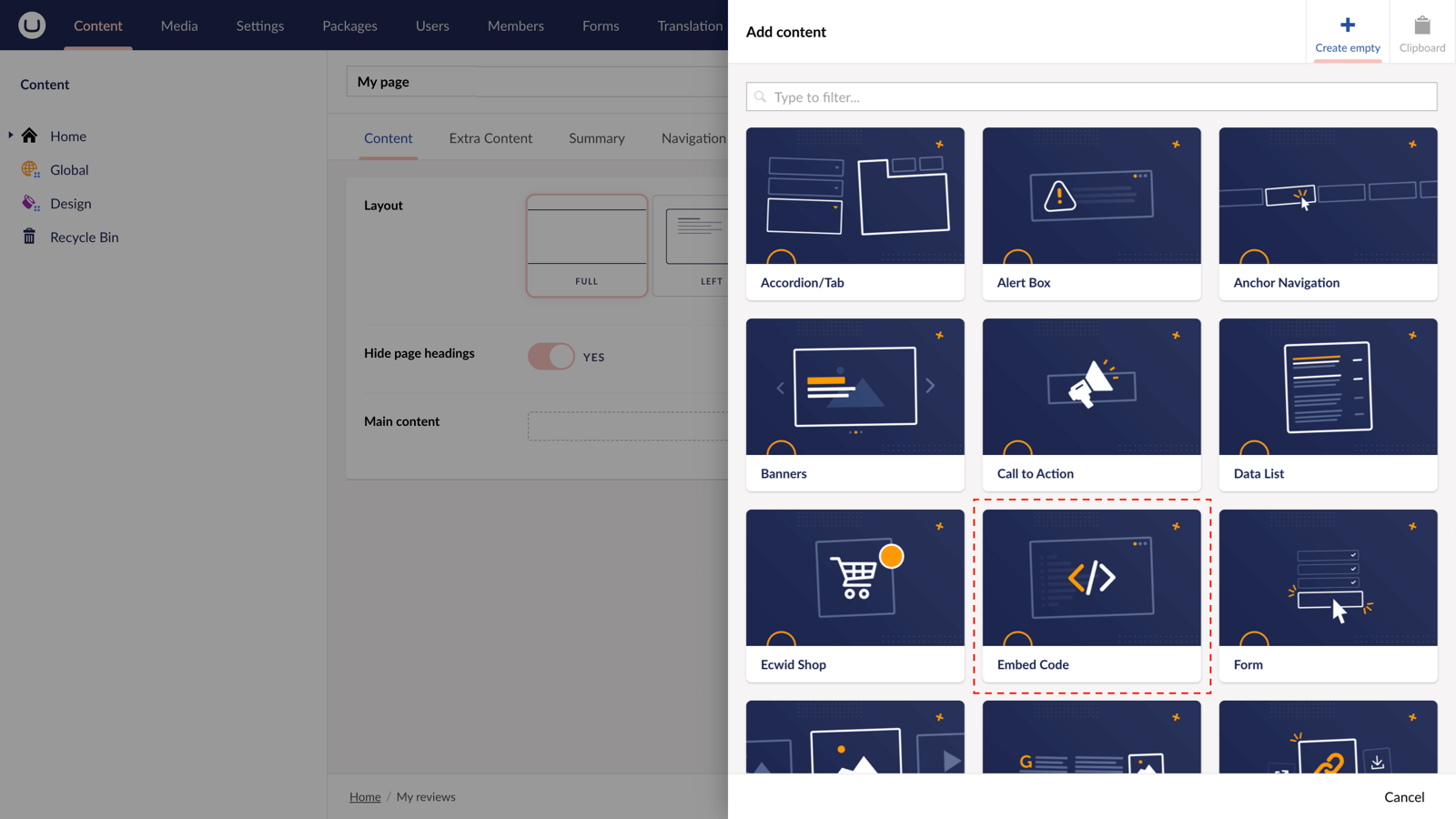 Step 2
At the label, 'Code', paste the Live365 embed code into the field provided.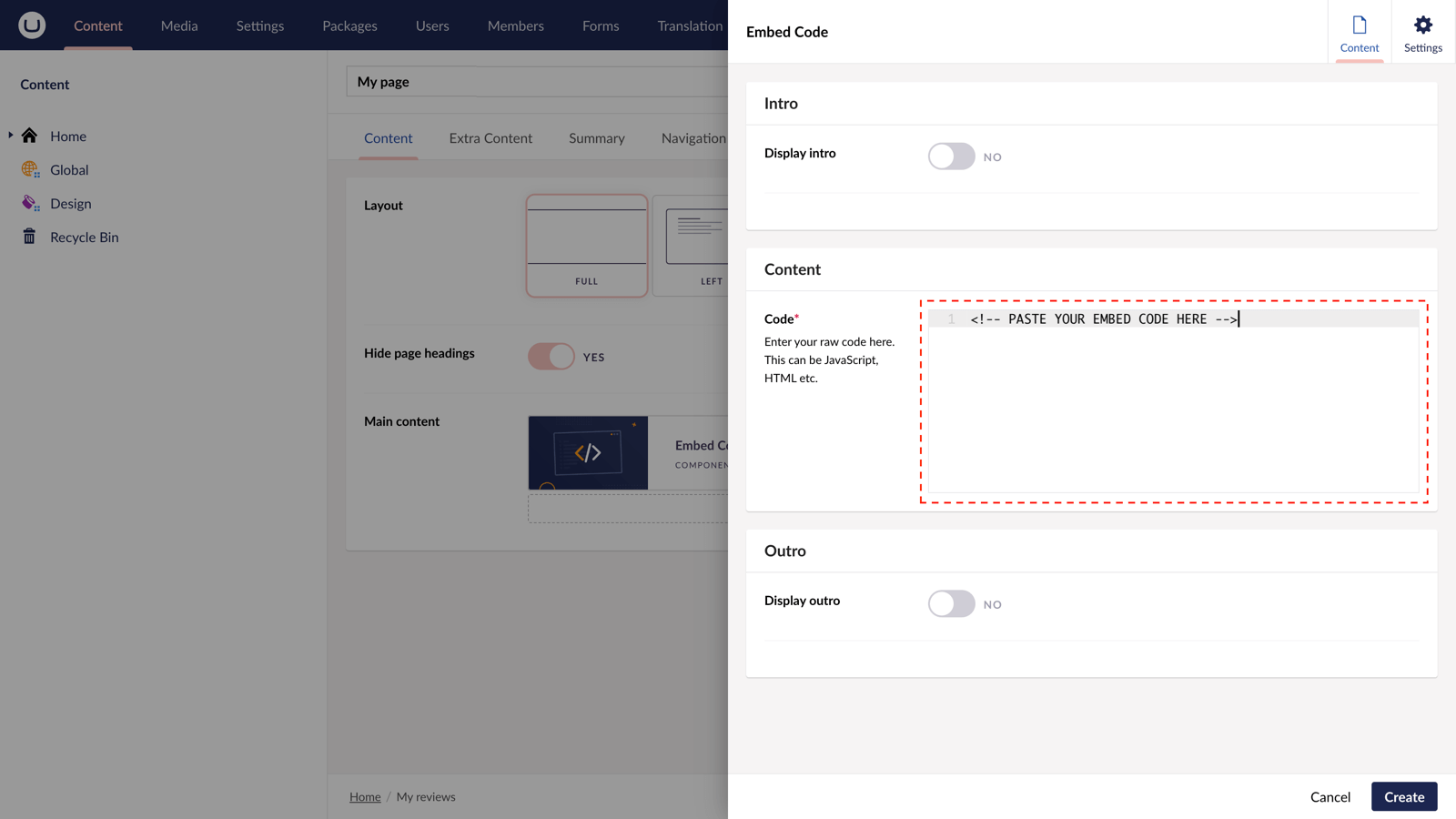 Step 3
Hit 'Submit' in the bottom right and then 'Save and publish' the page to show the station on your website.
Live365 radio station example
More ways to display Live365 radion stations
There are a variety of places you can embed Live365 on your uSkinned Site Builder website.
You can try this out using the same steps for:
— Pods component > Embed Code
— Split component > Embed Code block
— Global components > Embed Code
— Global pods > Embed Code
— Extra Content pods > Embed Code
— Footer pods > Embed Code