How to add travel widgets from Trip.com
Step 1
Go to the Trip.com website and sign in to your partner account. Locate Marketplace, go to Products and create your first Product — In our example, we'll create and use the search box widget.
Step 2
Login to the CMS.
Step 3
Go to any page (or create a new page).
Step 4
At 'Main content' click 'Add content'.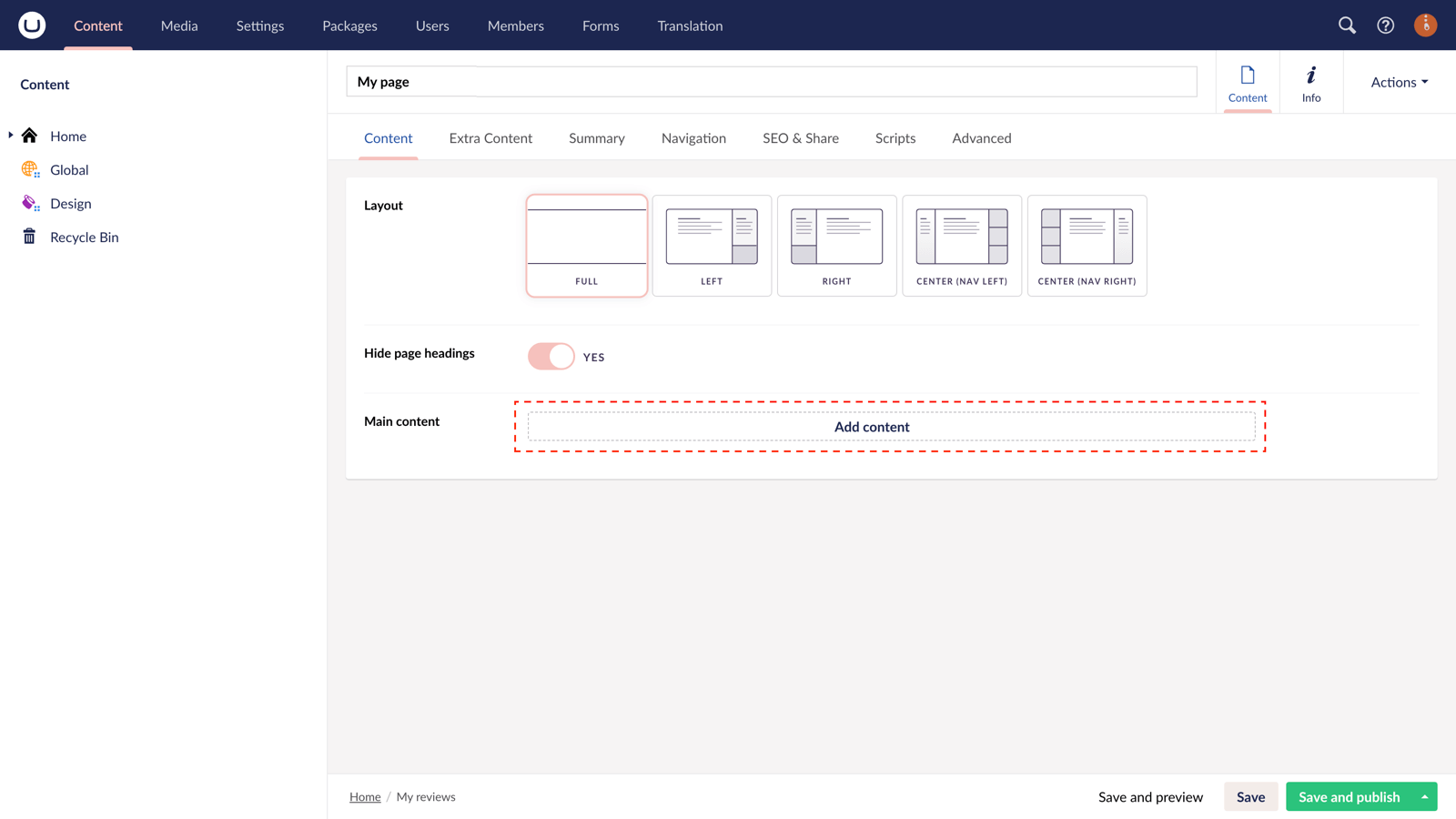 Step 5
In the slide-out panel, choose the 'Embed Code' component.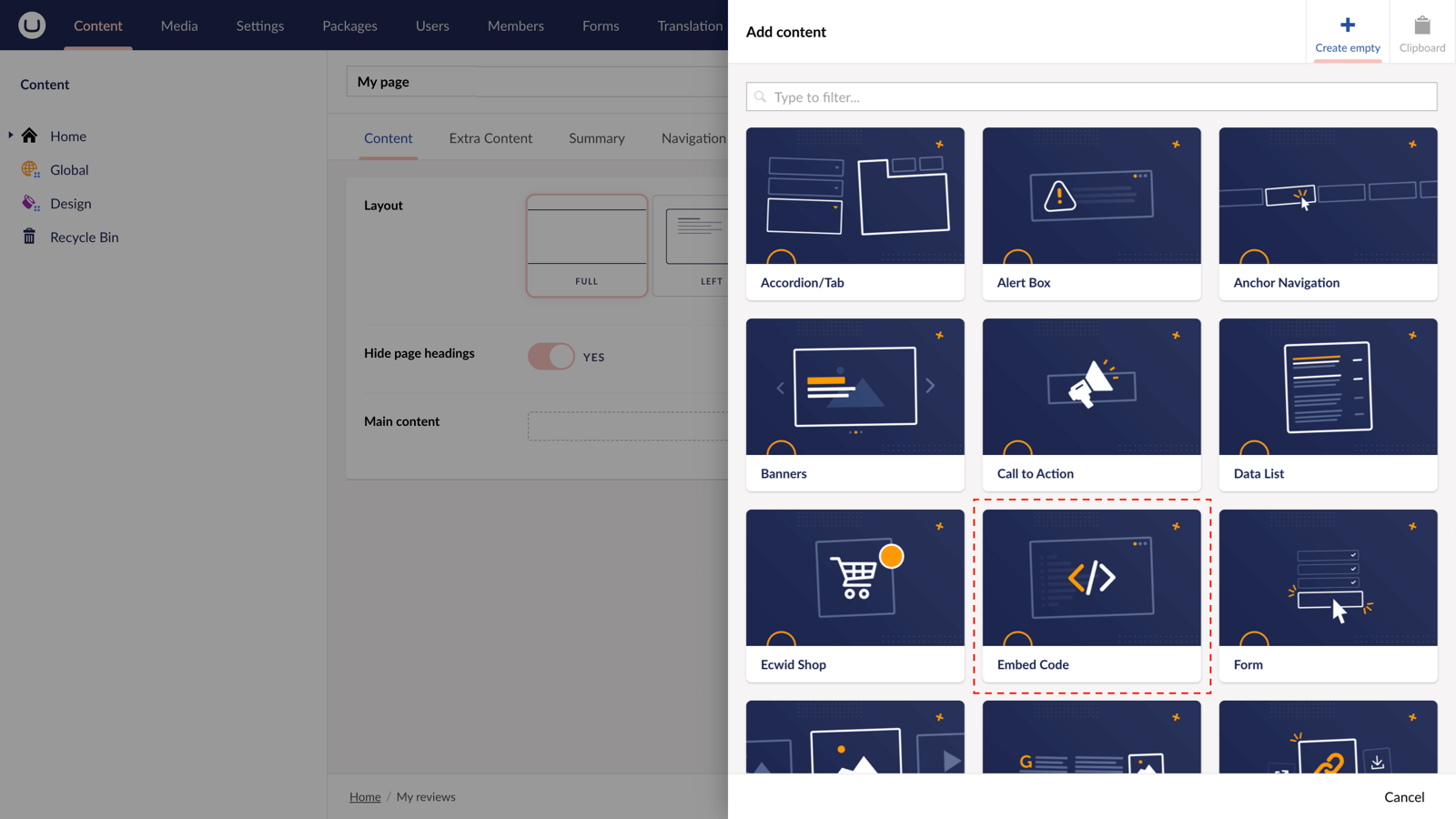 Step 6
In the field 'Code' paste in the code you copied from the Trip.com website. In the bottom right, hit Submit.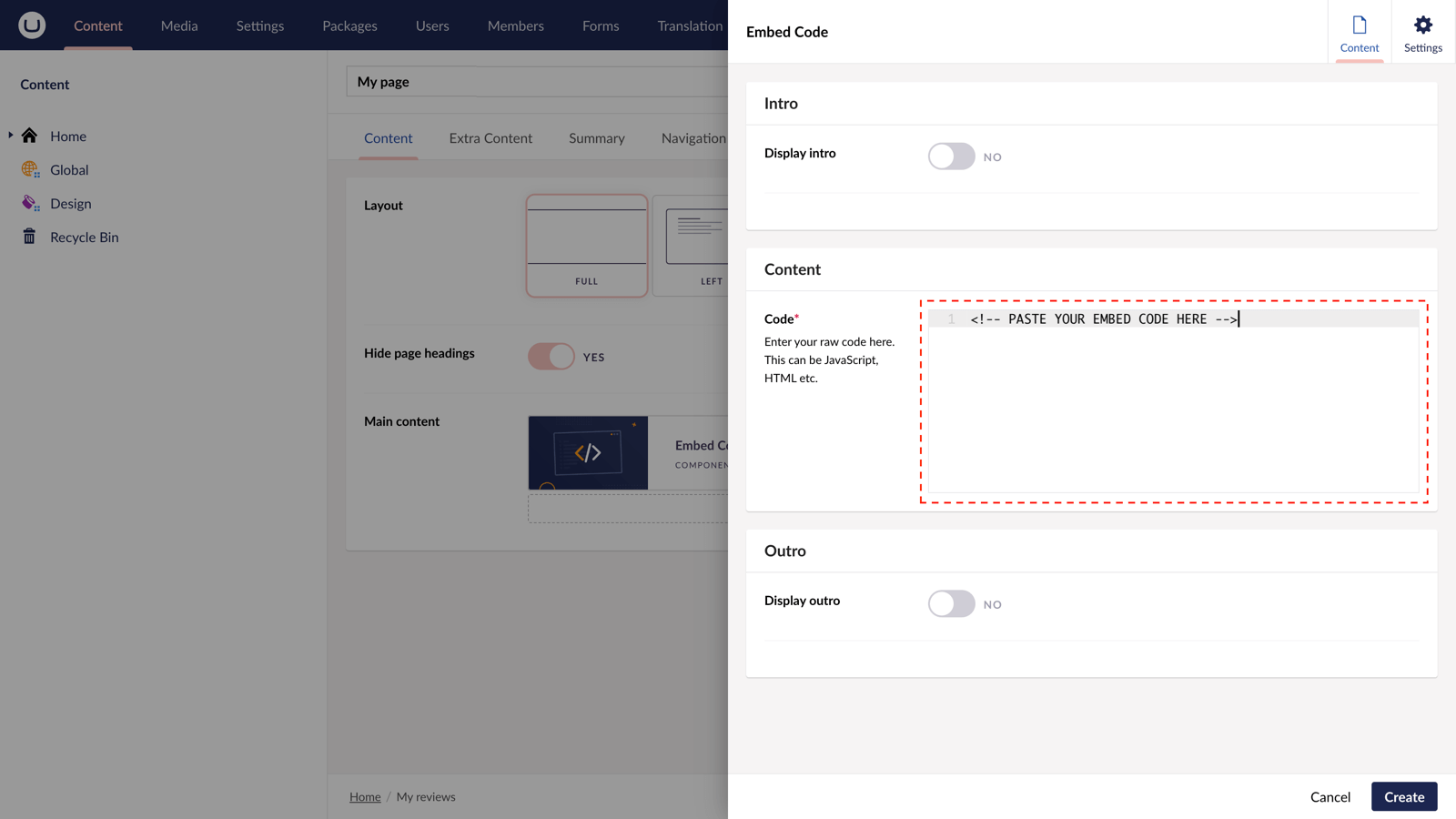 Step 7
With the slide-out panel closed, hit 'Save and publish' at the bottom-right of the screen.
Step 8
Now view your Trip.com search box widget on the front end of your site. 
There are a variety of places you can embed Trip.com Widgets on your uSkinned Site Builder website.
You can try this out using the same steps for:
— Pods component > Embed Code
— Split component > Embed Code block
— Global components > Embed Code
— Global pods > Embed Code
— Extra Content > Top Components > Embed Code
— Extra Content > Bottom Components > Embed Code
— Extra Content > Pods > Embed Code
— Footer pods > Embed Code