How to add or edit your Meta Title and Description
Step 1
Login to the CMS.
Step 2
In the tree menu on the left-hand side, click on any page. 
Step 3
Go to the 'SEO & Share' tab.
Step 4
In the fields provided you should now enter the meta title and meta description. As you type you will see a live preview of your page will look on search engines and when it is shared on social media. 
Additionally, there are small indicators on suitable character length — it is very important for good SEO that you do not exceed:
- 50 to 60 characters for Meta Titles.
- 155 to 160 characters for Meta Descriptions.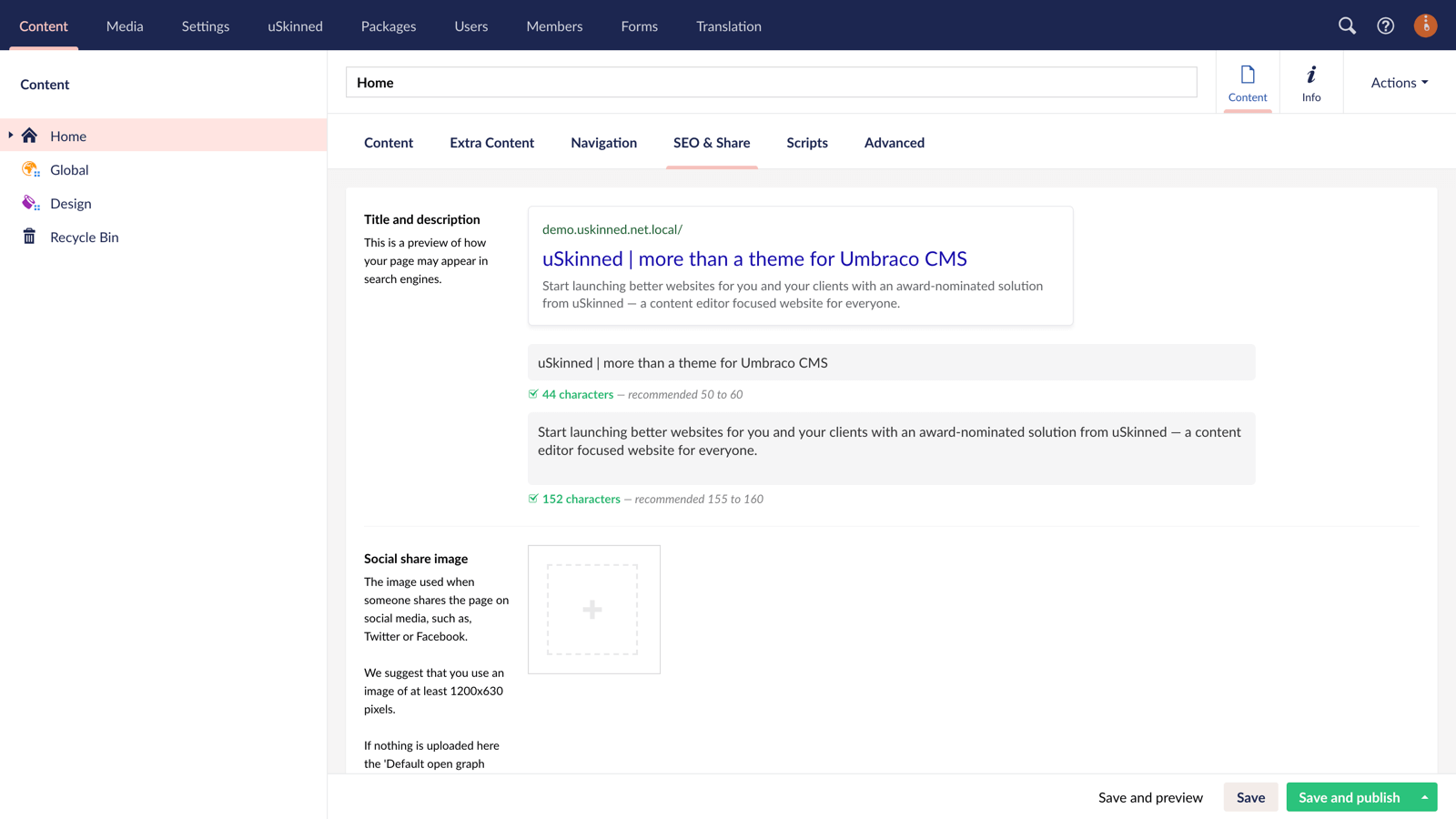 Step 5
Hit 'Save and publish' in the bottom right.