How to add a Constant Contact form
Embed Constant Contact forms on your uSkinned Site Builder website using one of the many embed HTML options provided.
Constant Contact lets you capture leads, share updates, and drive traffic. They deliver everything you need to build deeper relationships with your most important audiences. From email to eCommerce, SMS to social, and CRM to see what's next, they deliver tools to help small businesses grow. 
If you don't already have a Constant Contact account, you can sign up here.
Step 1
Log in to your Constant Contact dashboard, in the top bar click Create > Sign up forms > Inline Form.
Step 2
Now you have your Constant Contact form embed code, log in to the uSkinned Site Builder CMS.
Step 3
Create or go to any page.
Step 4
At the "Main Content" label, click "Add content".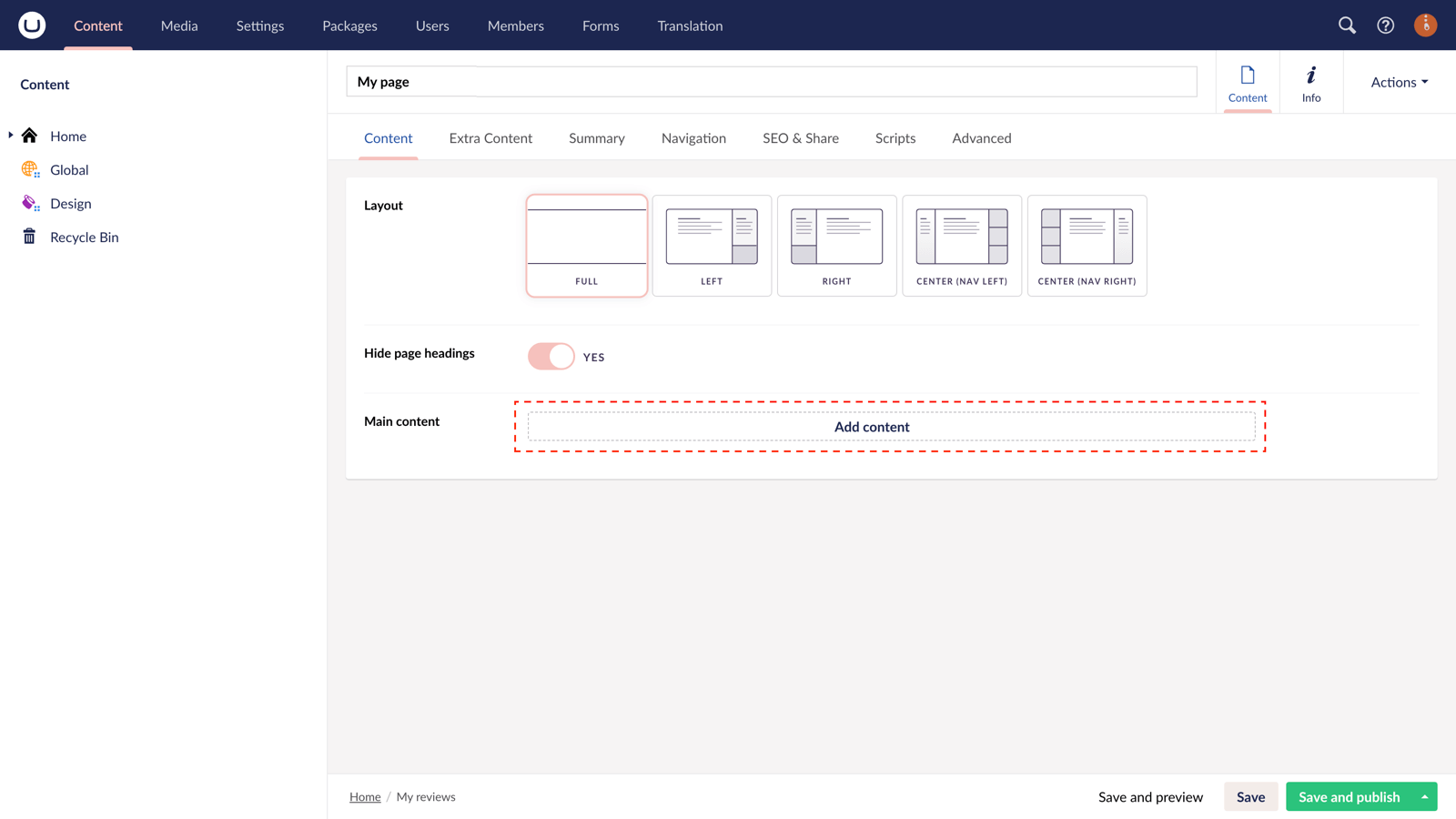 Step 5
Select the "Embed code" block from the slide-out panel options.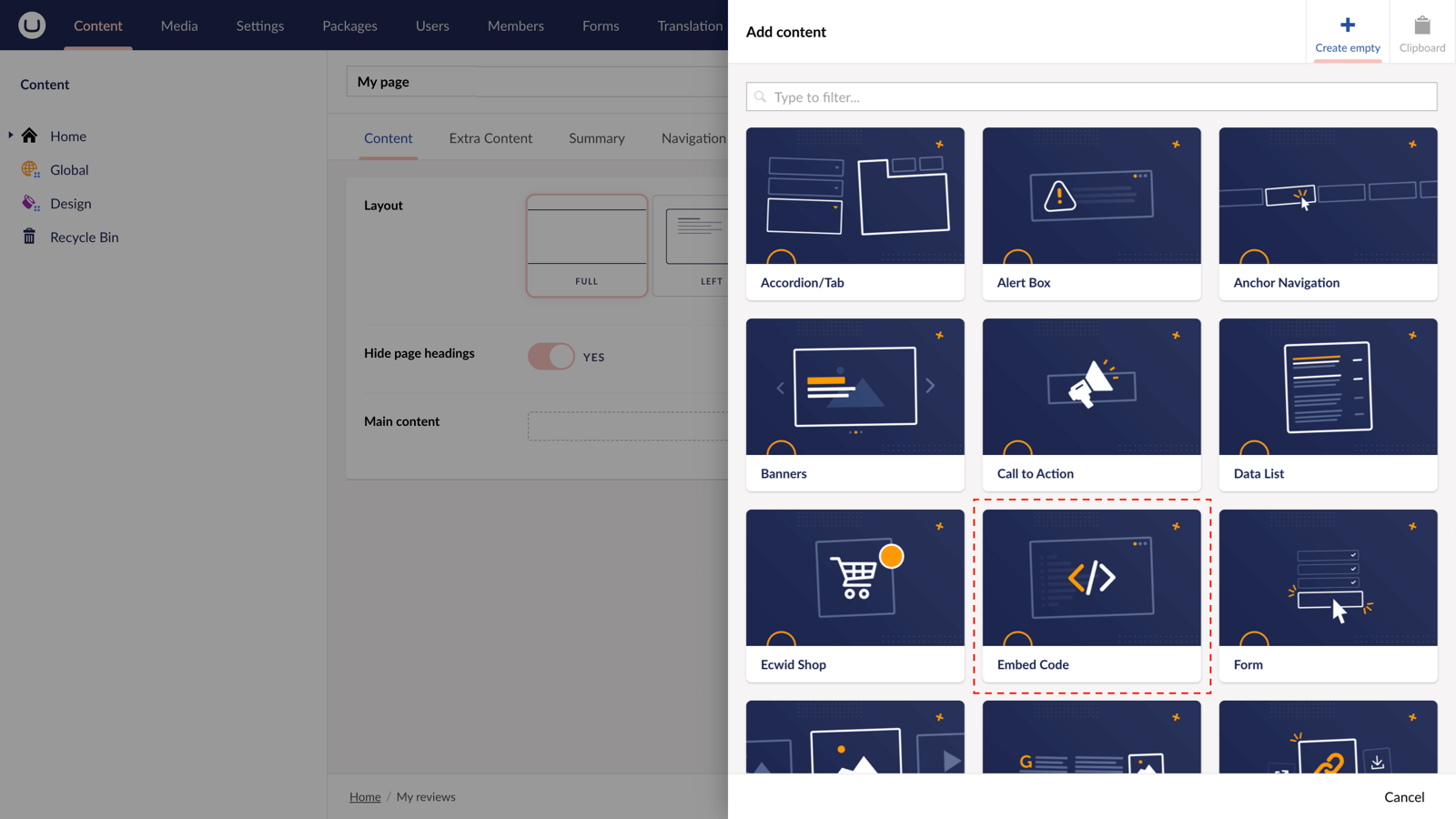 Step 6
Paste the embed code you copied in Step 1.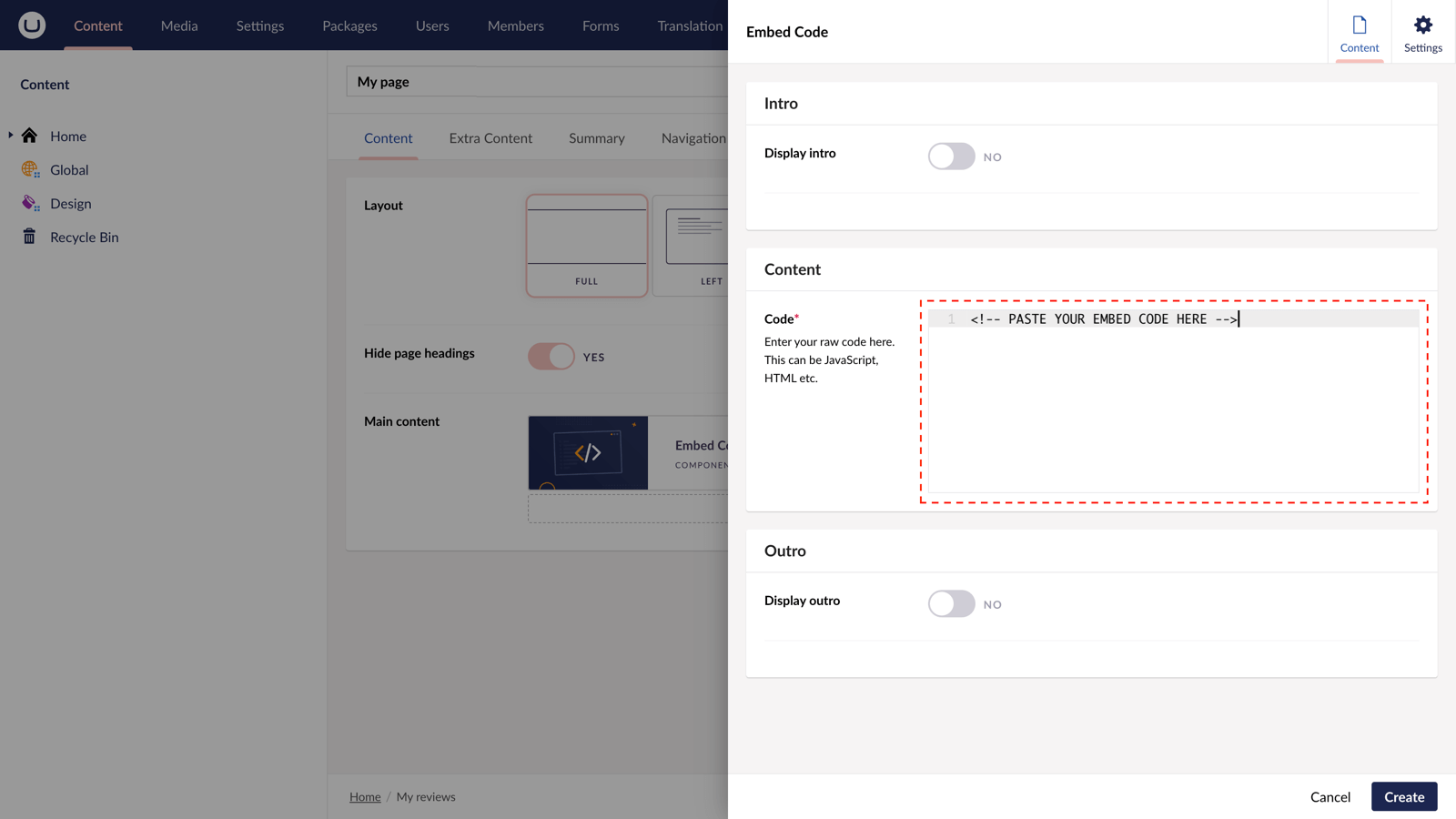 Step 7
Hit "Submit" in the slide-out panel.
Step 8
Now, "Save and publish" your page. 
The Constant Contact form is now available on your uSkinned-powered website. 
There are a variety of places you can embed Constant Contact forms on your uSkinned Site Builder website.
You can try this out using the same steps for:
— Pods component > Embed Code
— Split component > Embed Code block
— Global components > Embed Code
— Global pods > Embed Code
— Extra Content pods > Embed Code
— Footer pods > Embed Code