uSkinned Expert
Smartly Done Websites & Digital Marketing
Idaho and Florida, US
We are a full-service digital marketing agency headquartered in Idaho Falls, ID. Founded in 2000, we've helped nearly a thousand customers across 27 different states and Canada.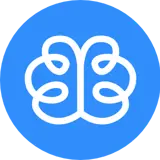 Website Performance Optimization
Engineering & manufacturing
About
We are a seasoned and well-respected full-service digital marketing agency based in Idaho Falls, Idaho with an additional office in Tampa, Florida. We've had the opportunity to help nearly a thousand businesses in 149 different cities, across 27 states and Canada.
Our in-house team is comprised of professional designers, programmers, writers, photographers, and digital marketers.
We've built and hosted websites of all sizes and complexity - from simple informational websites, e-commerce stores to complicated custom web applications. We've worked with bootstrapping solopreneurs, medical practices, hospitals, non-profit organizations, established small and medium-sized businesses, and local governments.
We craft and execute digital marketing campaigns for clients of all types and sizes including SEO, PPC, content marketing, social media marketing, and email marketing.