uSkinned Expert
Netsupport
Leeuwarden, Netherlands
For more than 20 years we have fulfilled both executive and advisory roles for our customers. We work on improving business processes on a daily basis by making smart use of WEB and ICT solutions and the knowledge that is available with us and with the customer. Together we look for the relevant processes and we look at where a solution from Netsupport can offer added value. Thanks to the unique combination of WEB and ICT knowledge within Netsupport, we can solve many digital problems. An important starting point is that technology is not an end in itself, but a means to achieve your goals..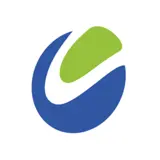 Website Performance Optimization
Engineering & manufacturing
About
Netsupport was founded in 1999 as a sole proprietorship. In 2001 Netsupport was converted to a v.o.f. and we continued in the attic room of a house in Menaldum and two student rooms in Groningen. Due to the growth of the company, a part of the garage was subsequently taken into use. When this space became too small, the garage was completely converted into a home office in 2003. After the graduation of the two current owners in 2005, there was a need for additional office space. This was then realized at the François Haverschmidtwei in Leeuwarden.
Due to the growth of Netsupport in the following years, extra space was needed for the ICT and WEB departments. In 2008, commercial property was therefore purchased in Business Park West in Leeuwarden. Since October 2008 we enjoy working from this location. In 2016 extra space was needed for workplaces and we bought the gym next door and converted it into an office.
We take care of all your IT;
- workstations / laptops
- servers
- e-mail
- networking / professional WIFI
- VoIP telephony.
We make (customized) web applications;
- websites
- webshops
- intranet / extranet
- smart connections with software / databases
- narrowcasting / digital signage, system