uSkinned Expert
Moriyama
UK
Moriyama is a team of specialist Umbraco developers dedicated to delivering quality Umbraco solutions. We are one of the earliest Umbraco partners, starting out as and continuing to be an Umbraco specialist agency. We're Umbraco certified, we stay current with the latest Umbraco developments and we're active participants in the Umbraco community.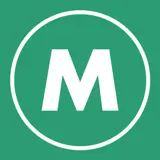 Website Performance Optimization
Engineering & manufacturing
About
We have a simple engagement model making it easy to get started quickly. Hosting options are either Umbraco Cloud or Azure. Typical Moriyama clients are:
- Organisations with in house developers who need an escalation point. We're the developers who support the developers.
- Organisations with complex Umbraco solutions, we understand integrations into external systems and are experienced with large scale Umbraco deployments.
- Organisations in need of project rescue. Over the years we've also carved out a niche for taking Umbraco projects that have gone wrong and nursing them back to health.
- Organisations who depend on our on-standby support. We have a dedicated team operating our Support queue.
- Organisations with a strong focus on security. Beyond just "patching Umbraco" we secure the deployment process, the configuration and communications.
- Organisation who use Umbraco as an application not just a website. We architect, develop and support Umbraco API's, product databases and service desks, embracing the mantra that there are no limitations to what Umbraco can be used for.
- Organisations with high volumes of traffic in need of a high performing website. We have experience delivering fast response times to thousands of concurrent users. Organisations who want a reliable deployment process. We specialise in Azure DevOps deployments.
Whereas some agencies are purely about the development and launch of a website - we look to form lasting partnerships with our customers and offer support, coaching, training and iterative and measured improvements well beyond launch date.