uSkinned Expert
Maple Digital
Glasgow, Scotland, UK
Maple Digital specialise in Umbraco content management sites, third party API integrations, custom API creation and Azure hosting services.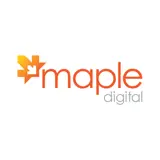 Website Performance Optimization
Engineering & manufacturing
About
Maple Digital was founded in June 2013 by Robert Graham.
The belief that good IT products and solutions need not be expensive is central to the Maple vision.
We will always aim to "deliver the most cost effective digital solutions meeting our client's needs completely!".
Maple will quite simply give you the very best for your budget.
Maple's ethos is to work collaboratively with our clients thereby forming a partnership as opposed to a traditional supplier relationship. By working in this way both parties can challenge each other with a shared understanding of the business objectives and ultimately, create a much better product.
Some of the services we offer are
Content Managed Websites
Custom Web Applications, Web API & E-Commerce Solutions
Technical Consultancy & Contracting
Umbraco Web Development
uSkinned Development
Azure Platform Design, Development and Management
As well as the services above, Maple Digital provide a bespoke e-commerce platform called Studio Manager to the recording and rehearsal industry.