uSkinned Expert
Drummond Central
Newcastle, UK
We're a fiercely independent creative agency from Newcastle upon Tyne. We're not for everyone, and that's a good thing. It means we're 100% for some people. The bold, the adventurous, the ambitious – people like us.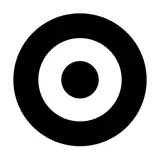 Motion Graphics & Animation
Website Performance Optimization
Engineering & manufacturing
About
Since 2004, we've been helping like-minded businesses solve their problems and realise their ambitions. We do that by delivering bold creative solutions backed up by solid insight-led strategies. We work with a wide range of clients, regionally, nationally and internationally, working across all aspects of their marketing and digital strategy. We're a family of 50, free-thinking, straight-talking individuals with curious minds and big hearts. We have an eclectic mix of talents but share the same ambition - to do amazing things together.
When it comes to websites, we have an amazingly reliable in-house team ready to conquer all challenges and any problems that arise. Our developers have different skills to ensure that we meet all of your requirements. We develop websites, apps and critical business systems for ambitious clients across multiple sectors. Our approach differs based on each client's requirements, culture, and objectives.