uSkinned Expert
Brandner Communications, Inc.
Federal Way, Washington, US
We are a full-service agency that works with building industry clients. We've used uSkinned for multiple clients to create easy-to-use and dynamic web experiences, and we've seen great client and user satisfaction.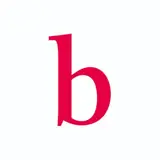 Motion Graphics & Animation
Website Performance Optimization
Building Products Industry
About
For over 30 years, Brandner Communications has taken pride in being different. We are a full-service advertising and public relations agency unlike any other.
We do brand building for building brands. We specialize in work that speaks to architects, builders, dealers, distributors and consumers. As insiders and experts in the construction and building industry, we have the right plans, tools and crew for the job.
No matter what the challenge, we stretch our limits to find the right solution. Most agencies will surrender and turn to an easier option if they don't have the answer. Not us. We roll up our sleeves and dig in … developing new technologies, strategies and methods as a result.