uSkinned Expert
AlienTrick
Hengelo, Overijssel, Netherlands
We are AlienTrick: a partner who is here to inspire you, pioneer with you and help your brand grow. As Umbraco Certified Partner, we combine smart strategies with kick-ass design and innovative web development.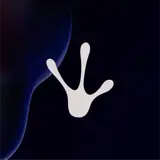 Motion Graphics & Animation
Website Performance Optimization
Engineering & manufacturing
About
Together we optimize the user experience of your target audience, through a clever combination of strategy, creation and activation.
We design new brand strategies and use the latest technology to develop new products and services. Our teams are specifically assembled to facilitate your unique goals, challenges and target audience. No two projects are exactly alike, which means that the multidisciplinary teams, the process, the design and development differ each time to suit a specific project. Our goal is to develop user experiences that influence your target audience and thus stimulate your growth. And we do so while keeping your customer journey in mind and determining measurable goals.
Using our strategic knowledge, we create your brand story and build online solutions that your customers want to commit to. Whether it's a corporate website or web portal, together with you we determine the goals and intended content and ensure a seamless online customer experience.