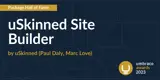 Umbraco HQ and the Umbraco Package Awards Jury have introduced a new category for the most popular, established & award-winning packages that are seen as a "huge asset to the Umbraco ecosystem". 
Being included can be considered a huge accomplishment, as it indicates being a huge asset to the Umbraco package ecosystem and shows a consistent dedication to maintaining a high-quality package.
— Martin Wülser, Umbraco HQ
uSkinned Site Builder, along with Umbraco Developer Tools uSync and Contentment, will be inducted into the Umbraco Package Awards Hall of Fame for 2023. 
We'd like to thank all uSkinned Site Builder users who took the time to nominate us for the Package Awards this year — and any year, for that matter. Your enthusiasm and continued support for all things uSkinned is always very much appreciated. It is thanks to you that we have been awarded such a remarkable honour.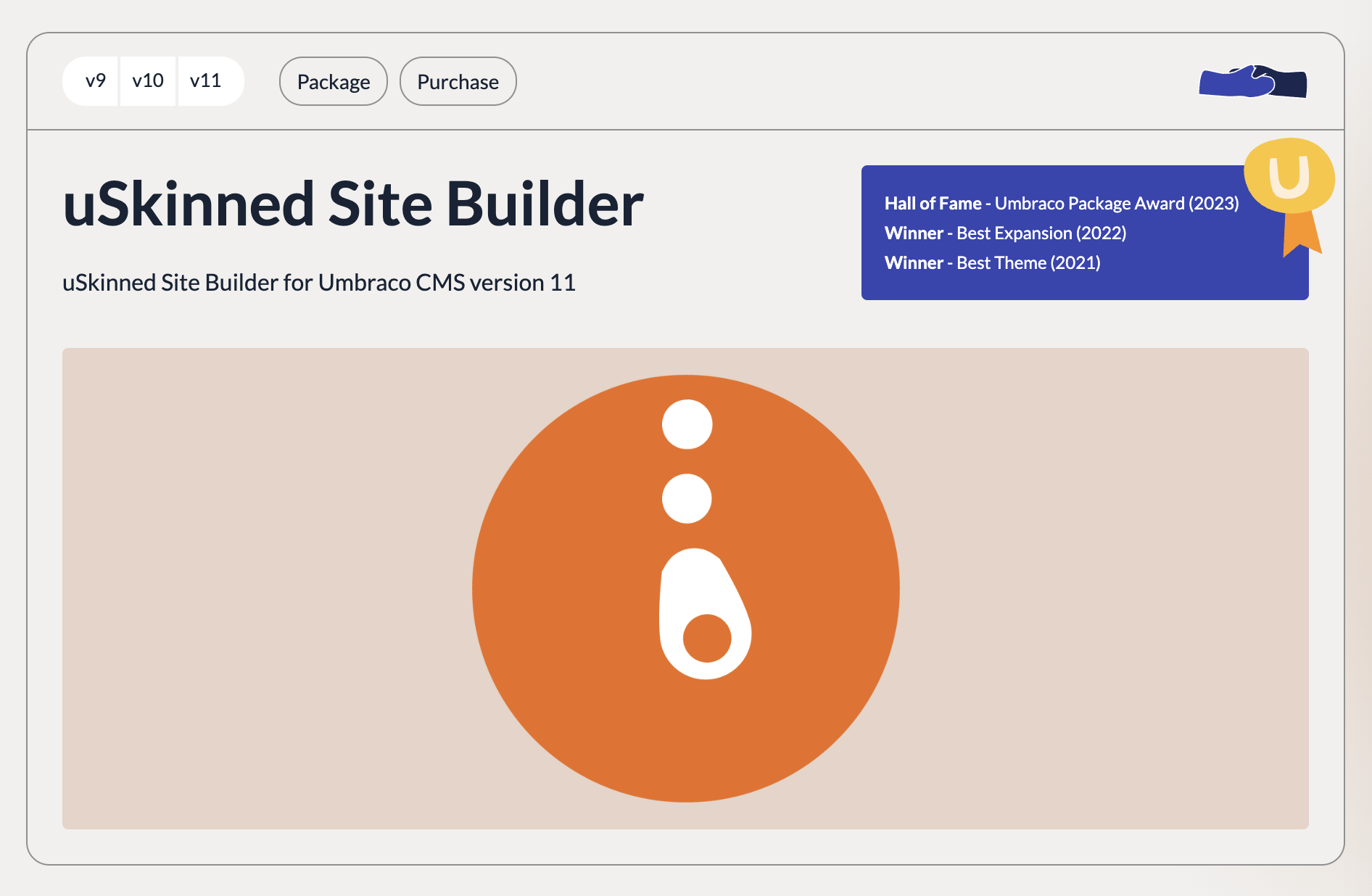 When is the Awards Show?
Well, the Umbraco Awards Show will take place at Codegarden — Umbraco's official conference — in Odense, Denmark on Wednesday the 14th of June 2023 at 8:00 pm (CEST).
If you're already attending Codegarden then be sure to attend the Awards Show and say hello at any point over the course of the conference, some of our team will be attending — probably wearing a uSkinned t-shirt or hoody, so you can't miss us! If you can't attend in person, then you can still tune in by signing up for an online ticket.
We really can't wait to see what's in store at Codegarden and we're not the only ones excited, it's great to see so many members of the Umbraco community joining in with the celebrations via social media! #h5yr