New theme designs available to get you started quicker
We recently launched three new theme designs: Barra, Hoy and Texa — check them out below and follow the links to view each theme's demo. 
If you're an Unlimited Member you can download these from the Member portal already — Login to uSkinned Member Portal.
Barra theme
Minimal and bold suited to high fashion or a shopping mall and everything in between.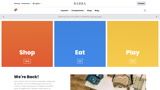 Hoy theme
Versatile and flexible enough to be used for a variety of outcomes but targeted at boutique businesses.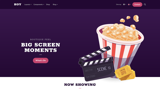 Texa theme
Suited to any website project but perfect for a local government or public sector website!