uSkinned Expert
League Digital
Johannesburg, Gauteng, South Africa
We create growth-driven digital solutions for platforms, customers, sales, employees, e‑commerce, innovation and marketing.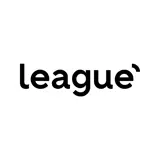 Website Performance Optimization
About
League Digital's founders and current owners share a vision for building and crafting innovative digital solutions that are good for brands, people and the planet, and that foster growth for all of us.
We have a long history in digital. Our founders started out building websites on a homegrown Content Management System (CMS) in early 1996, or from the start of the internet boom as we like to think of it.
Through many iterations of the business, including a different brand name, our core team has stayed the course together. League Digital was formed in 2002 as our market, customers and digital trends shaped our path toward becoming a full-service digital agency.
Our founders – Justin Glanville and Martin Willis, followed by Ian Greaves and Bradley Kronson – have been melded as a digital team for more than 20 years. Our ownership team has expanded with the addition of Jackie Stierlin and Natasha Reuben. This coincided with the expansion of our product offering and international footprint. League Digital now serves customers throughout South Africa, Africa, Australia, the United Kingdom, Europe and the Middle East.
Throughout all this change and growth, our team has remained true to our core purpose of helping businesses make the most of digital to unlock their potential.