uSkinned Expert
Increment Agency
Leeds, England, UK
With over 5 years of experience in using uSkinned templates creating over 20 sites and 10 years of experience in using Umbraco, we have all the experience needed to create a beautiful and functional website.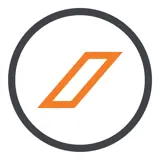 Website Performance Optimization
Engineering & manufacturing
About
The prudent marketing agency that delivers sustainable growth for your business through data-driven incremental changes.
We're the digital partner that gives independent businesses the tools they need to grow in the UK. By combining extensive industry knowledge and hands-on experience, we implement sustainable growth plans alongside a full range of services to fulfil all your marketing needs. Whether your business is in need of a full marketing strategy, assistance with implementing and deploying a website or a free website audit, we have scalable solutions for a range of budgets and timescales.
We know here at Increment Agency that regular updates to your digital marketing material leads to long term sustainable growth - from UX changes, adding design flare, interacting with your customers and clients, SEO changes and much more. Whatever you need, our services have you covered. We analyse your data and strategise to deliver the biggest possible return on your investment. Think of us as a partner to your business, we're here to support your company and help you grow.