Site Builder 1.1.0 is out now
Well, Christmas has come early! 
We're delighted to announce that Site Builder 1.1.0 for Umbraco is out now. As always, there are lots in this version, which you can see on the changelog but below we'll go over some highlights.
Adobe Fonts
When designing your site you can now choose from over 3,000 Adobe Font Families using the Visual Designer in both preview mode and the CMS.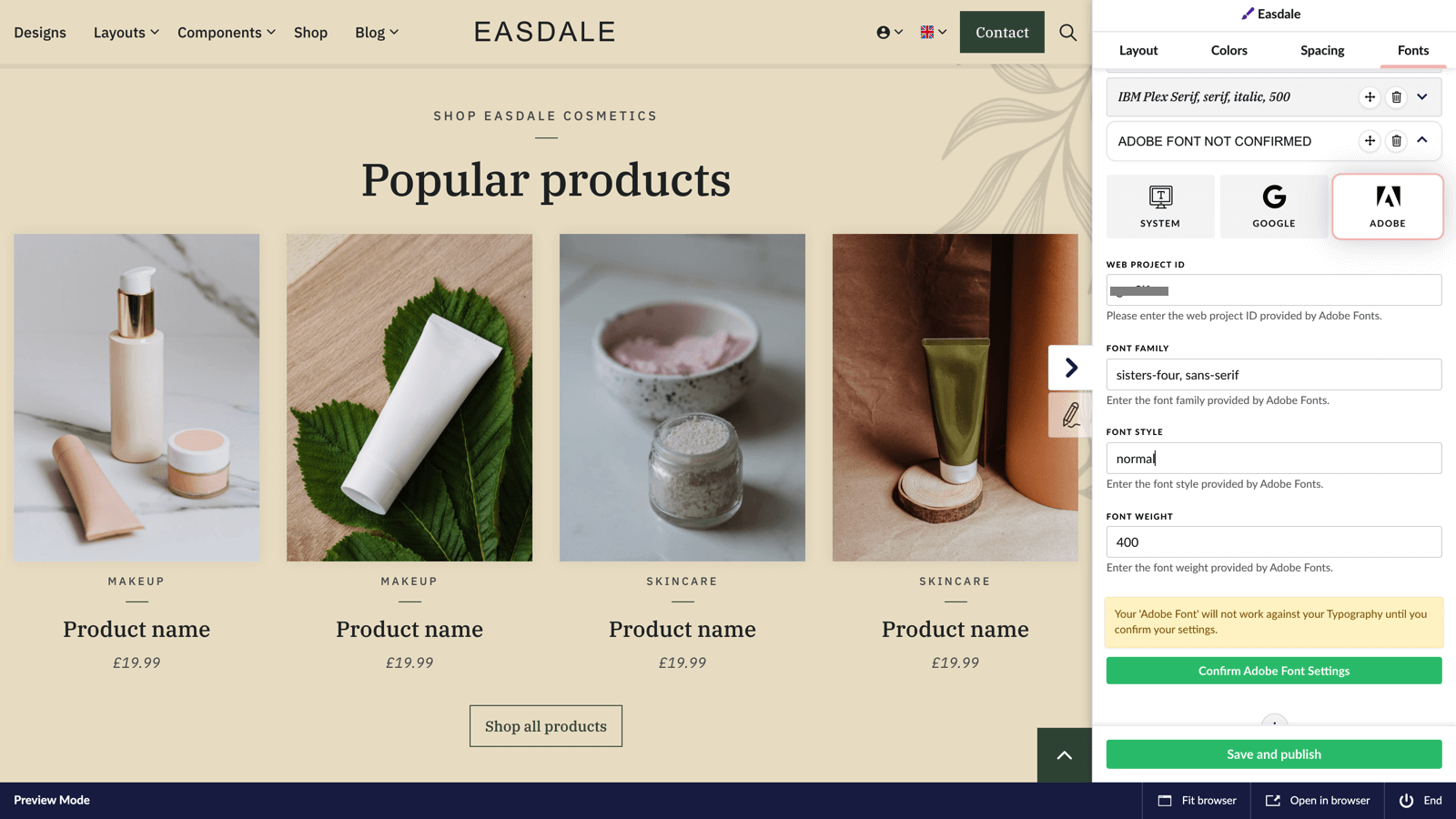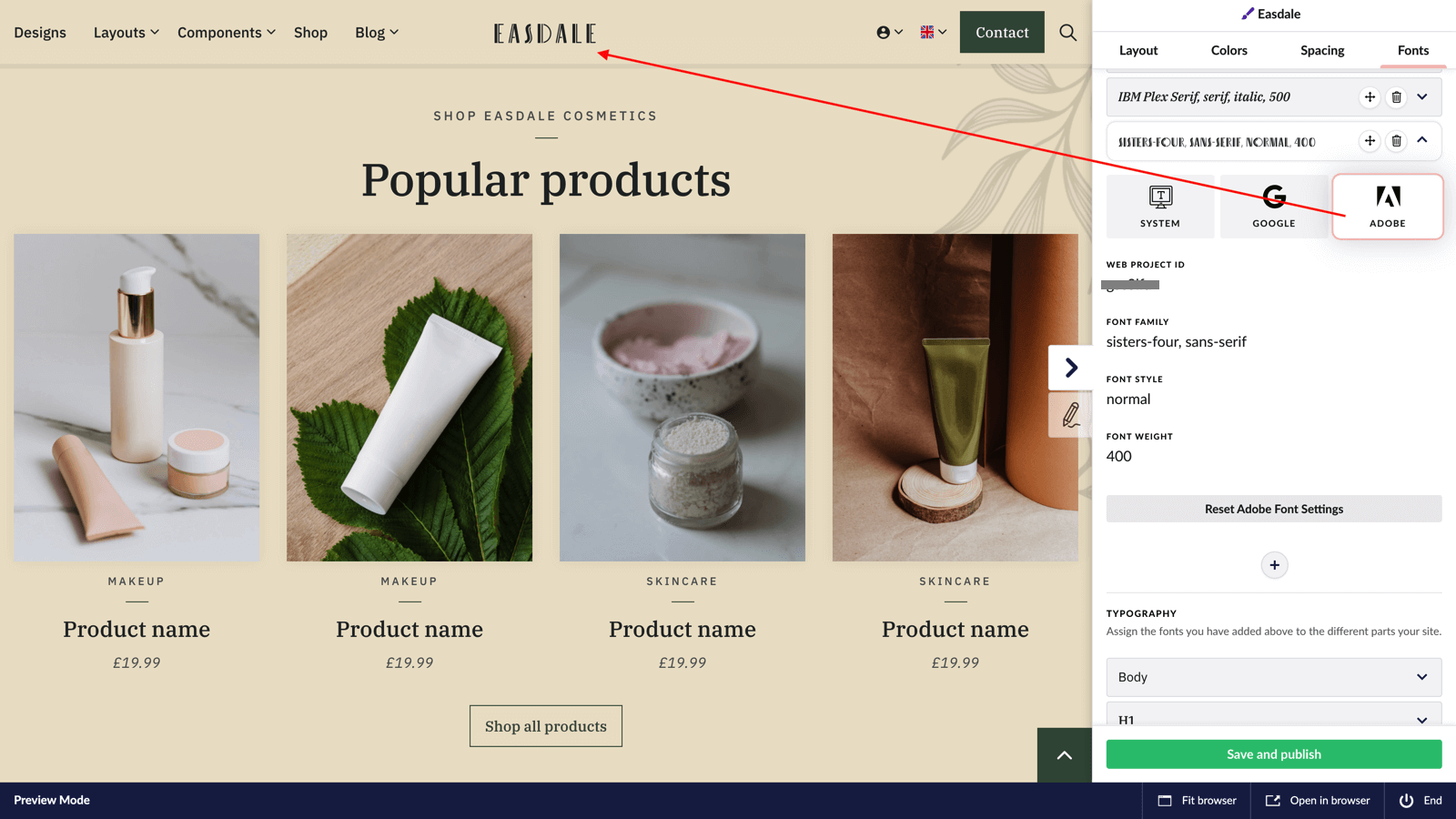 Add as many or as few font families and font weights as you wish. You can even combine Adobe Fonts with both Google Fonts and System Fonts within your designs.
Check out the guide now.
Modal anything!
Modal boxes (or Light Windows) can now be used throughout uSkinned Site Builder. You can link to them or set triggers based on time on a page or the percentage a user has scrolled.
Learn how to work with Modal Boxes
Global
Set global modal content that is triggered by scroll or time spent on the website.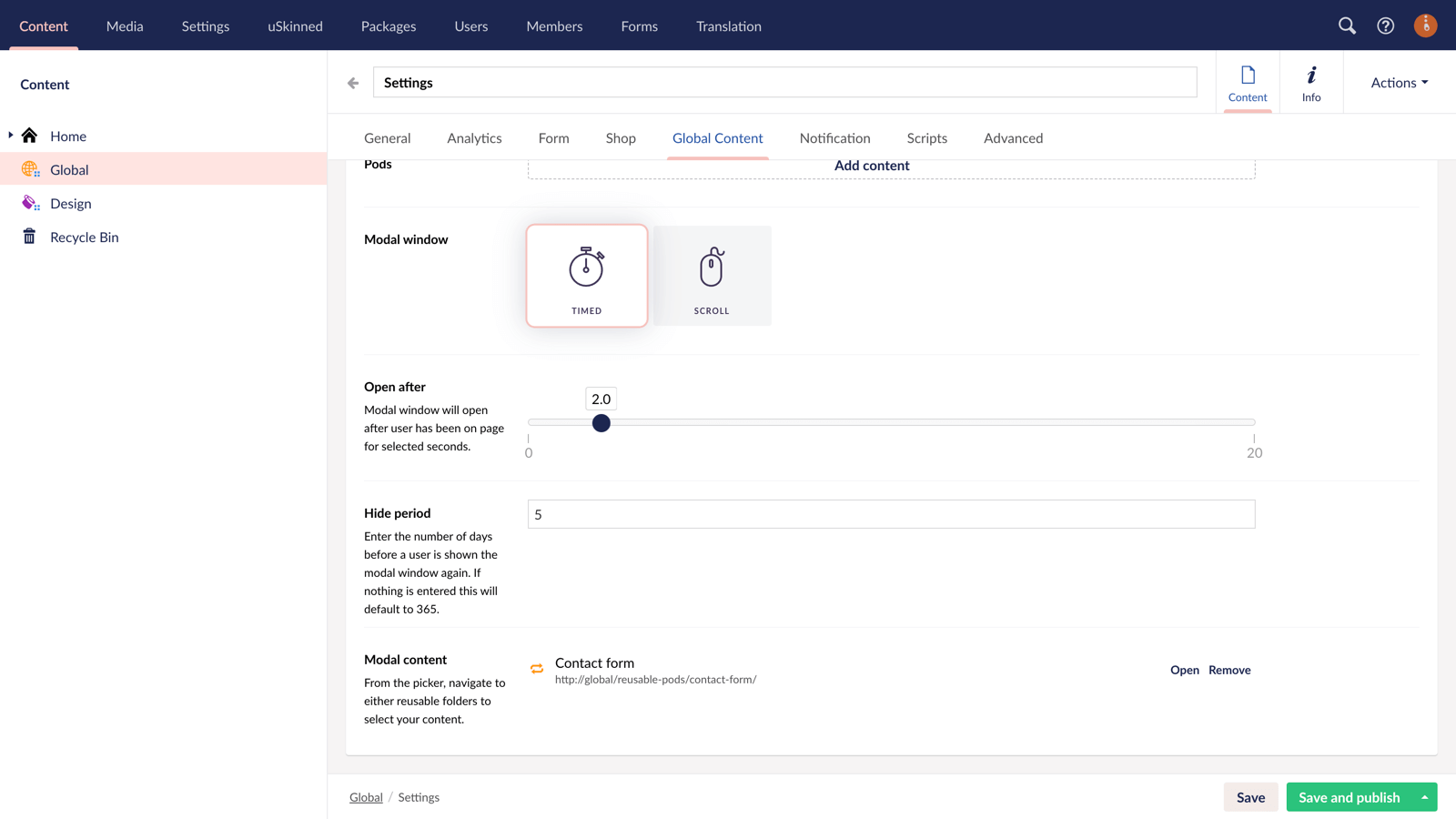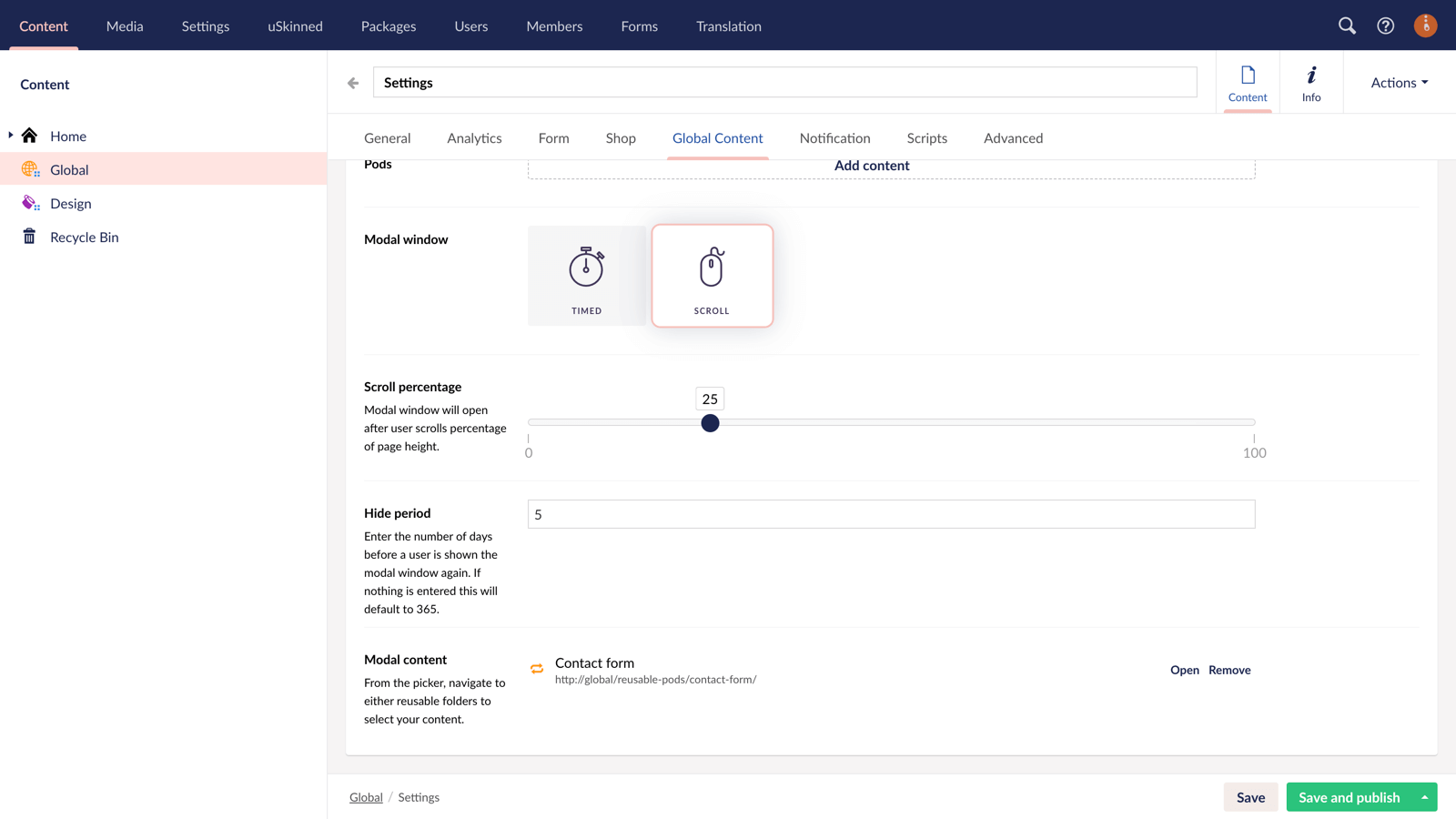 Page or Blog Post Content
Set page or blog post only modal content that is triggered by scroll or time spent on the page.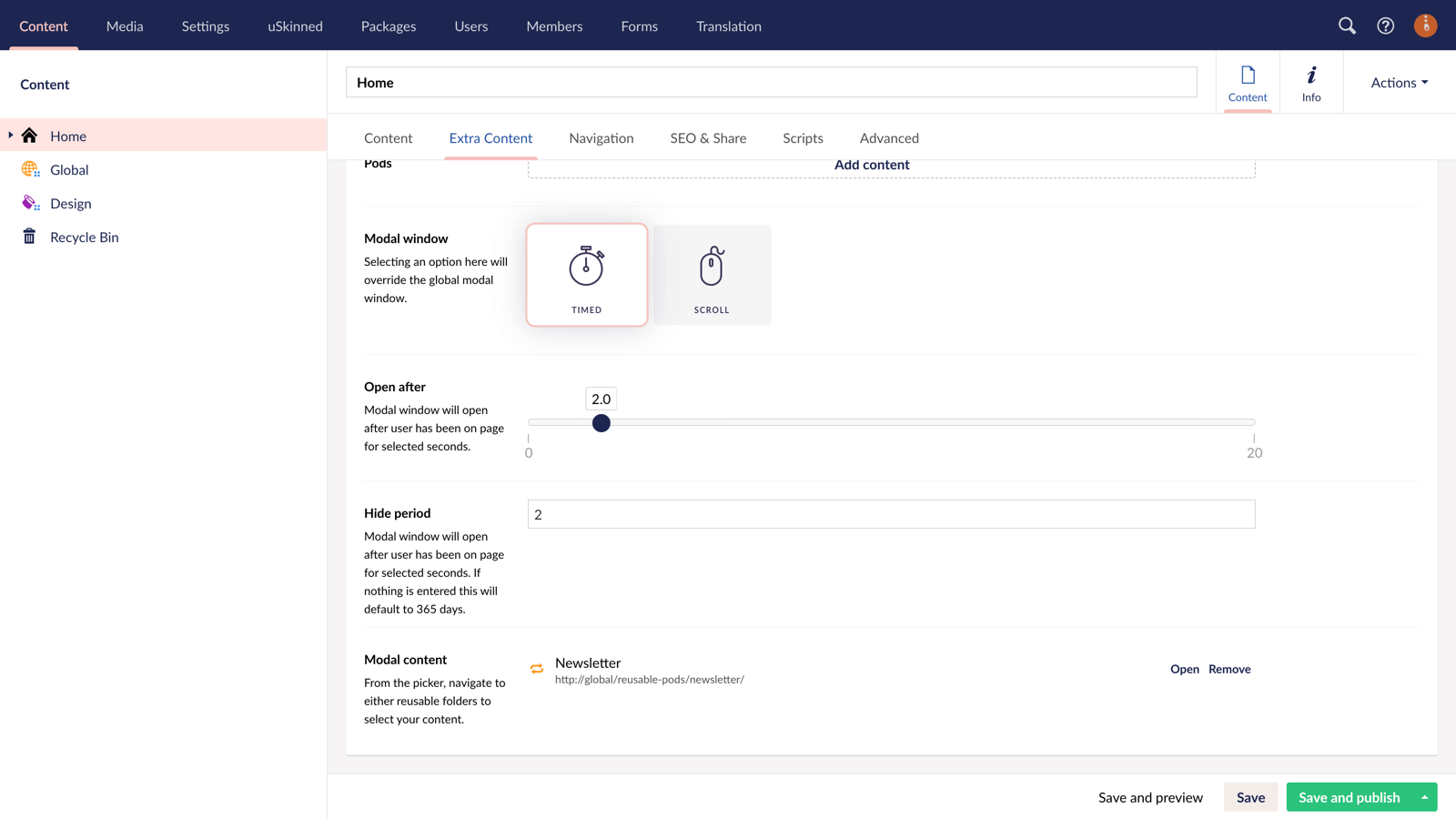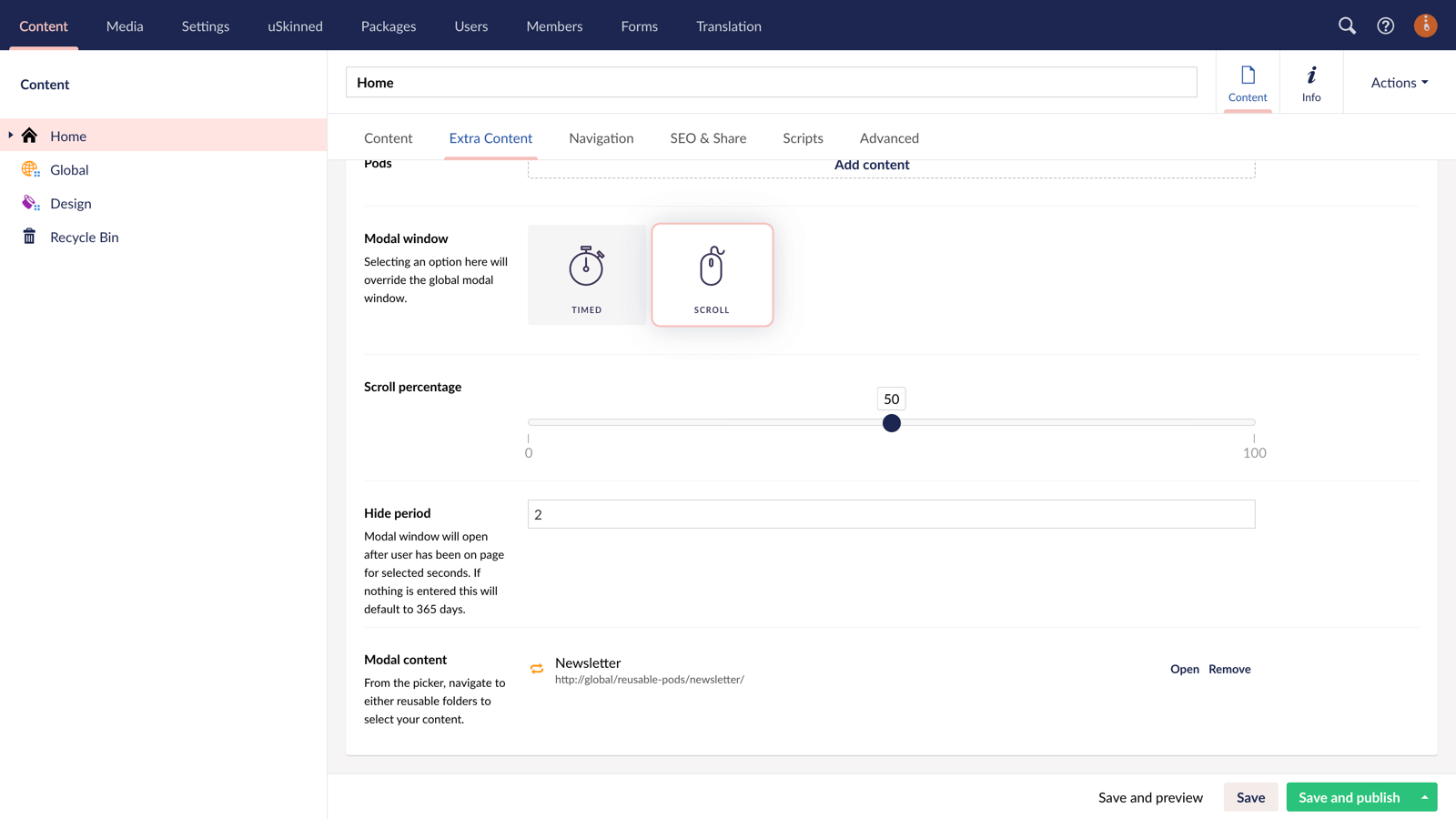 Link to Modals
You can even link to modal content from any navigation or link picker available. 
Design settings for Modals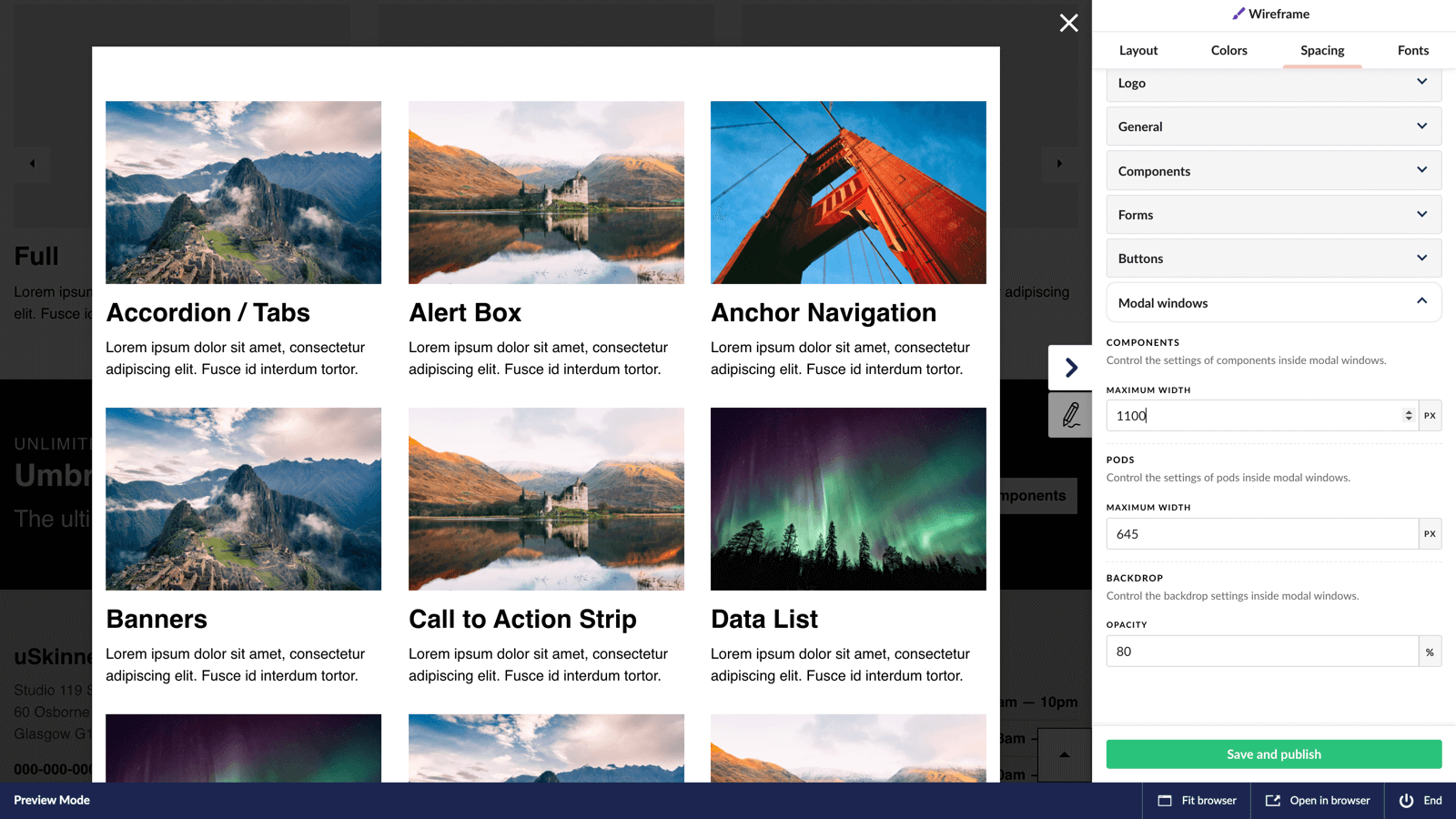 Check out the guide now.
Lots more new Features in the changelog.
Tabs
All tabs within the content management system are now using Umbraco's own built-in tabs rather than using the Matryoshka tab package. This is thanks to the new functionality available in Umbraco 8.17. 
Blog
We have rewritten the code powering our Blog system. It is no longer tied to Examine and instead uses the node traversal approach which has been proven to be more efficient during testing.
Lots more Performance improvements in the changelog.
Enhancements
We've mostly focused on enhancing the editor experience in this release and we're certain these improvements are going to make you very happy.
Block List Editor
We've extended the functionality around the Block List Editor to offer a better user experience when editing content.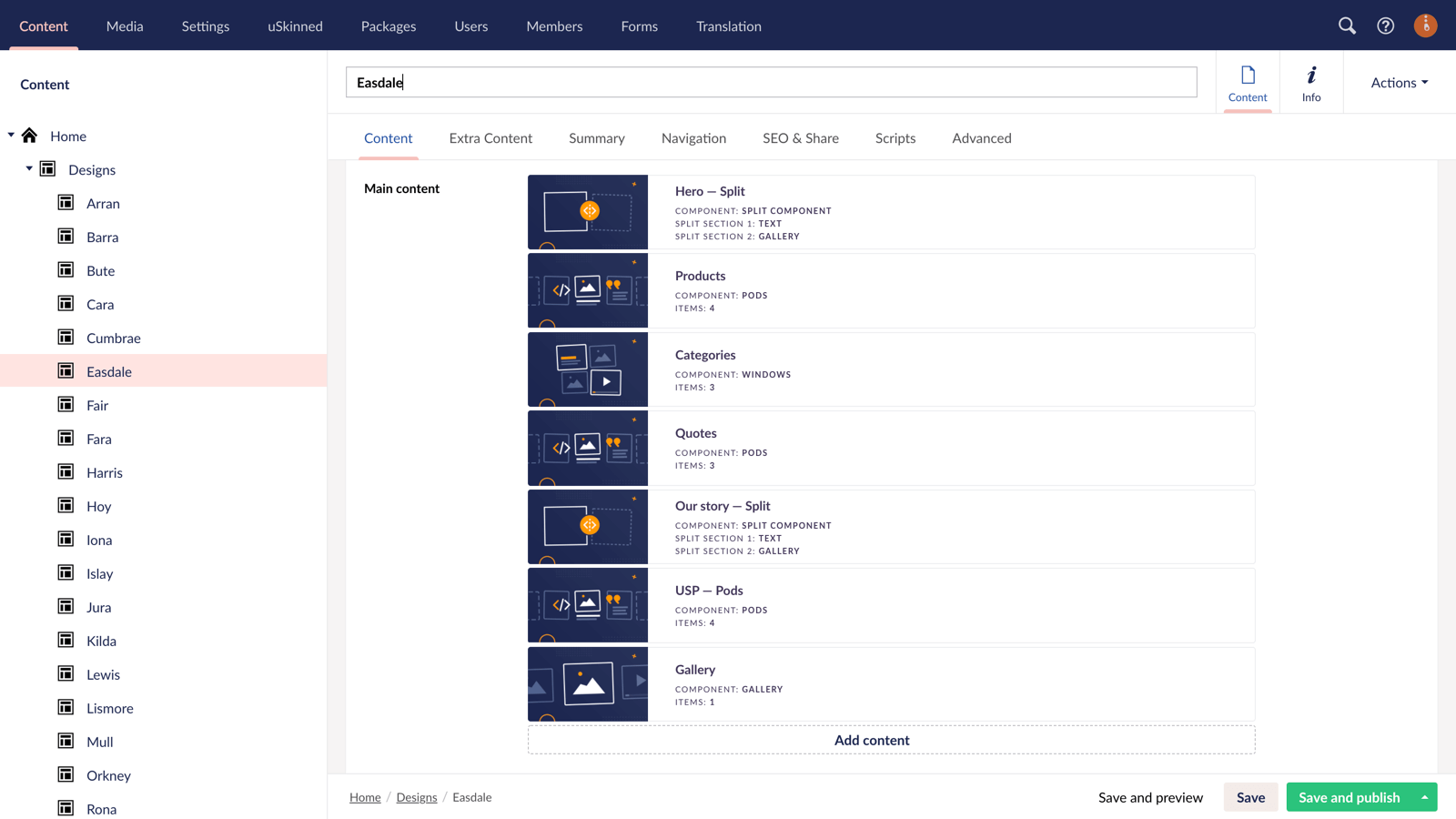 Global
The user interface within the Global node has been redesigned.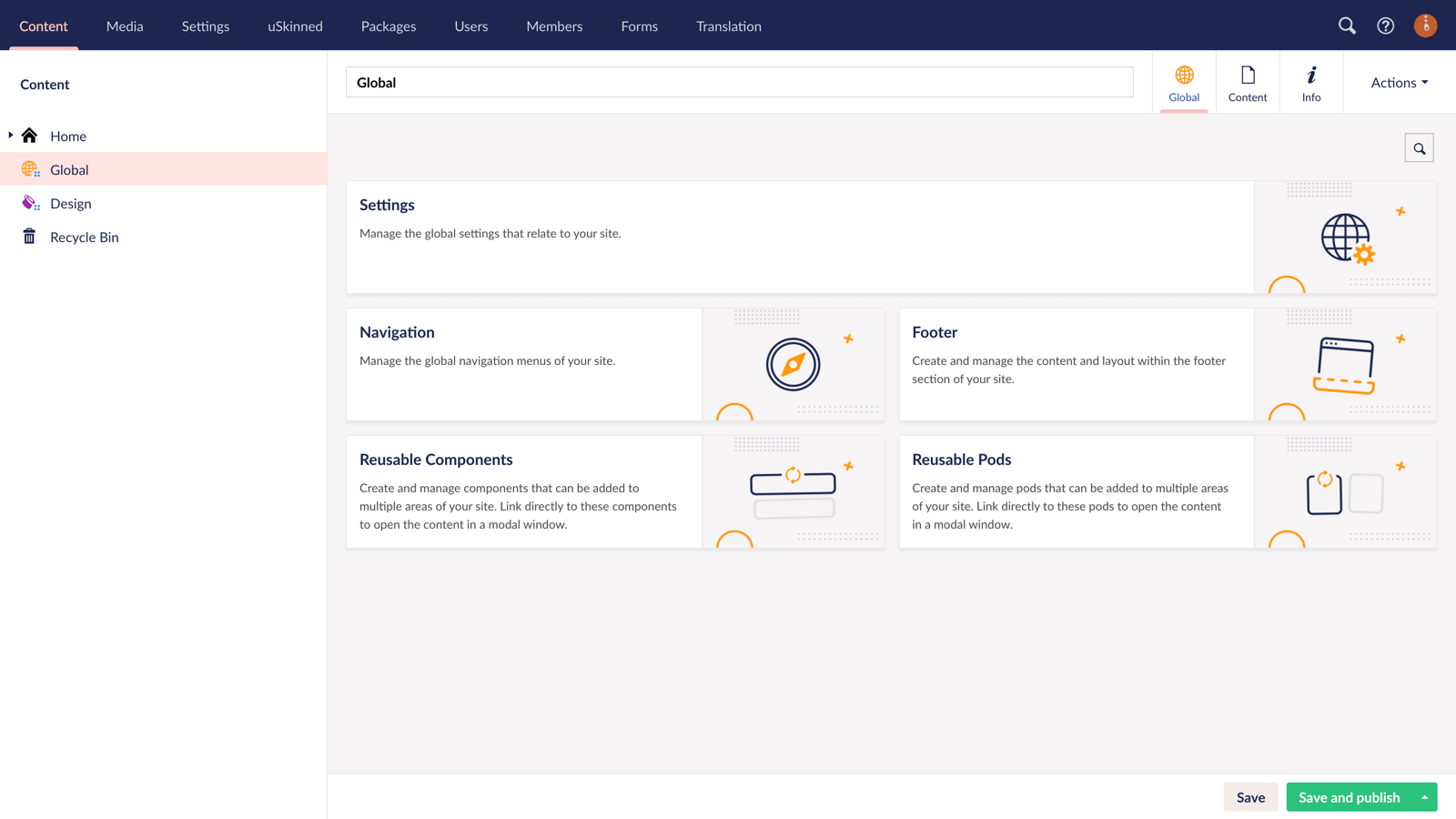 New Header layouts
There are now 20 out of the box header layouts to choose from.
Membership
Member registration now allows assignment to a preferred member group. This means you can now have multiple membership types on your website, allowing you to direct different registered members to different content without having to define them yourself in the CMS.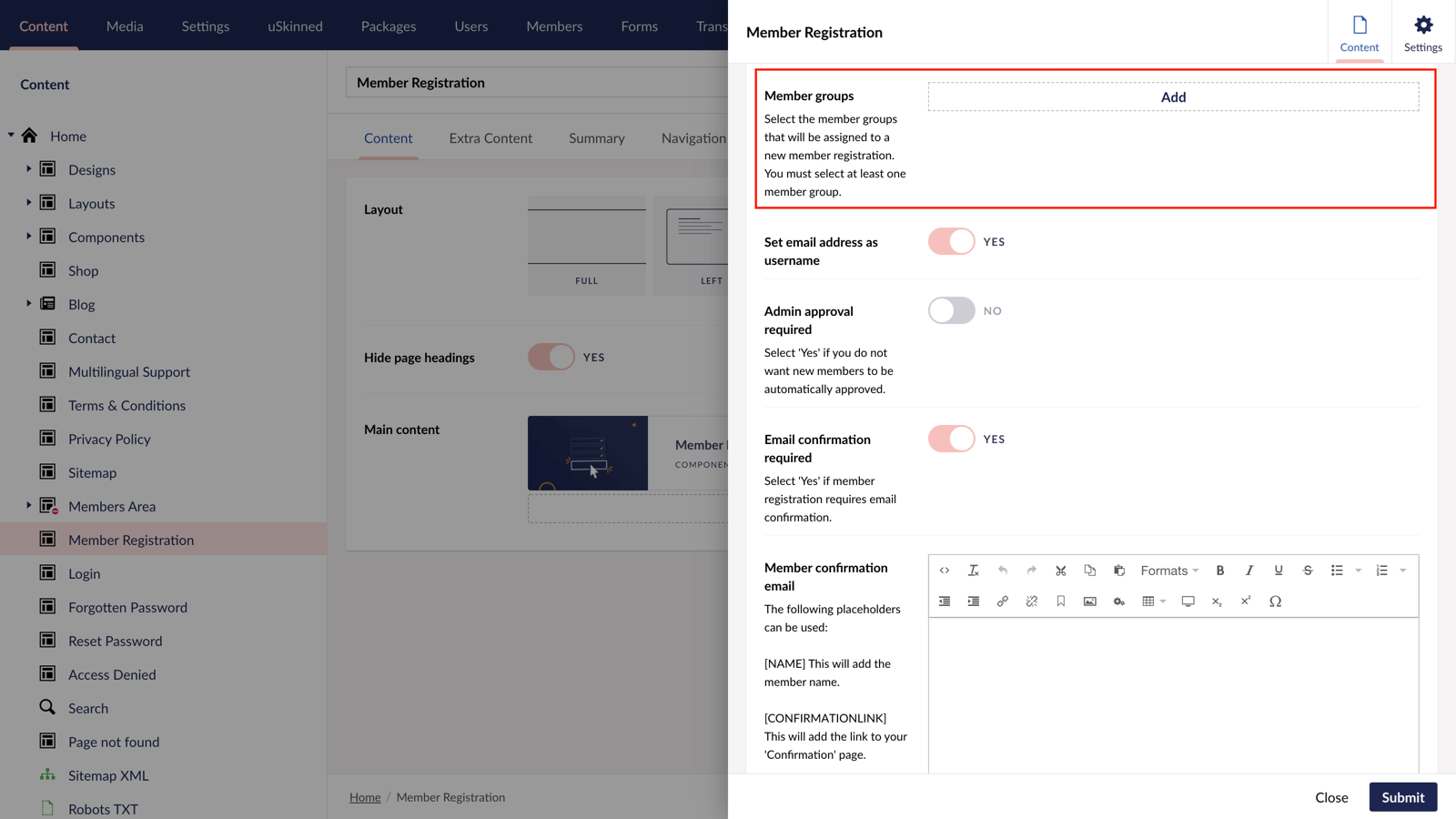 Improved 1 to 1 Variant Translation
All 1-1 translation is ready to go out of the box. Add an additional language to your Site Builder powered website and all relevant fields will be ready to be populated instantly. 
Lots more Enhancements in the changelog.
We always try our best to listen to our user feedback as well as review our code with every release. There are lots of other minor fixes throughout version 1.1.0 and you can find out more about these in the changelog.
How can I get the latest version?
New Customers
Head over to our pricing page and choose the best plan for you. 
Existing Customers
If you are already using Site Builder then login to the uSkinned Members Portal now to download the full package or update package. 
We hope you enjoy the new features, performance improvements, enhancements and bug fixes available in Site Builder 1.1.0 as much as we do. 
Be sure to sign up to our mailing list to be the first to hear when our Umbraco 9 ready version of Site Builder is ready.